A lot of pool owners love to add above ground pool fences on top of their above ground pools not just for aesthetic purposes but also for safety. If you happen to be looking for the best above ground pool fence take a look at our above ground pool fence reviews so that you can have a choice on what to buy. 
What Are the Best Above Ground Pool Fences to Buy? 
When we created our list of the best pool fences, we compared the features of various products before we narrowed down our choices.
We picked these 6 choices because they presented the best features out of all the products that we reviewed. That said, we'd like to share our top products so you can also have a narrowed-down list.
Check out our top 6 products below:
1.  GLI Pool Products Above Ground Pool Fence Base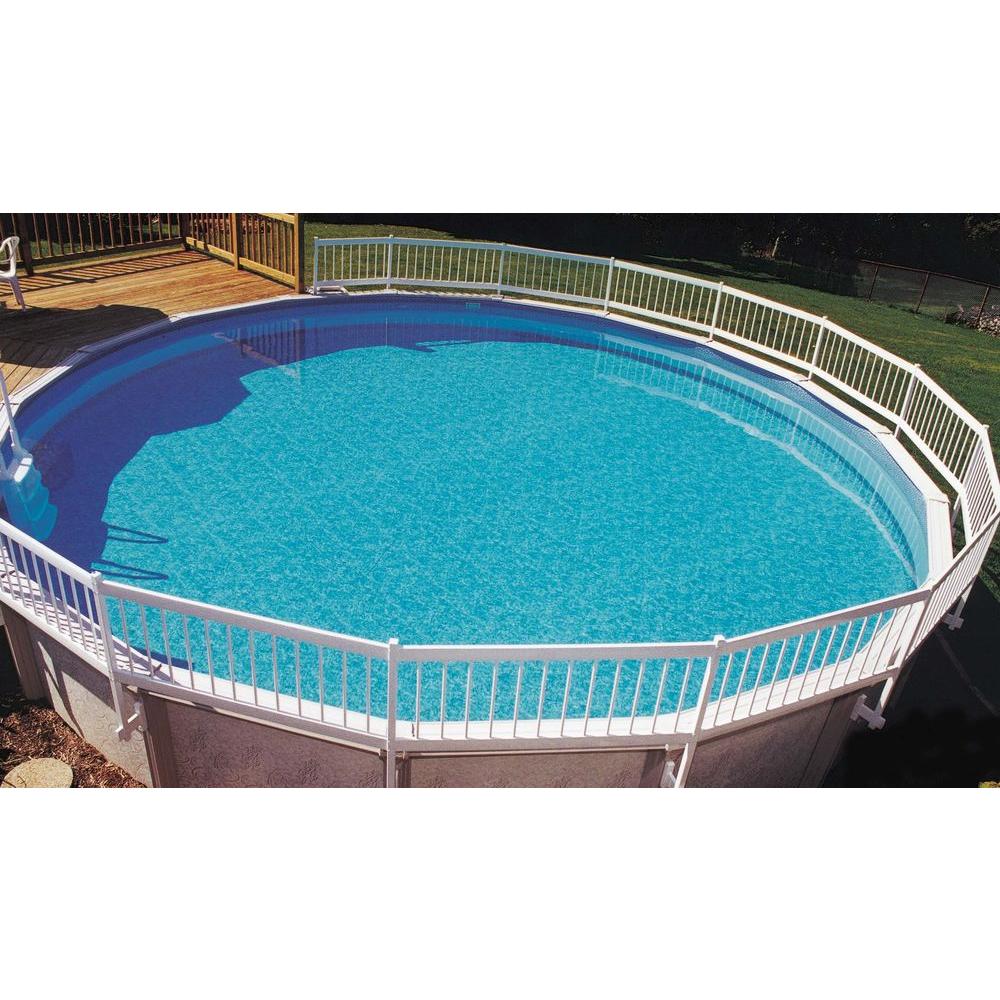 If you're looking for a low maintenance pool fence, then this is one of the choices that you may want to consider. In fact, this isn't just low maintenance– it's no maintenance. That's because it is made out of very rigid vinyl material, making it extremely sturdy and long lasting.
Other than being a no-maintenance fence, the rigidness also makes it a great safety feature. Not just anyone can get inside the pool due to the strong fence. Aside from that, it also offers UV protection for those inside the pool. That way, you won't have to worry about some adverse effects that come from very harsh sunlight.
Made out of durable vinyl material
Strong and rigid built which is best for safety
Has a UV protection feature
8 sections
Lightweight and easy to install
2.  Sentry Safety Above Ground Safety Pool Fence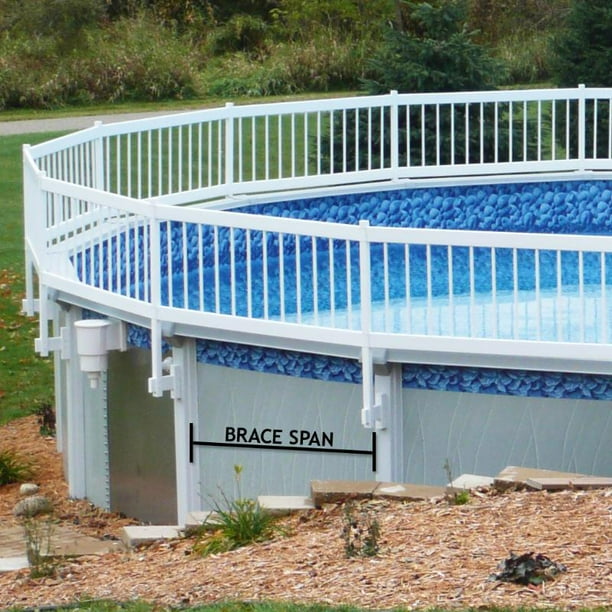 When it comes to installation process, this pool fence is a great one to have. This fence is extremely easy to install because of comprehensive manual and the built. In fact, we can say that this fence can be a DIY project for even those who don't have any experience in putting up fences.
It is also very easy to clean. There is no need for any scrubbing or wiping. All you have to do is crank up the hose and spray it down. You may use some soap if you like but the resin material allows plain water to get the job done easily.
Comes with 8 spans
Rigid and durable built
Resin material
Very easy to clean and requires low maintenance
Easy to install
3.  Vinyl Works White Economy Pool Fence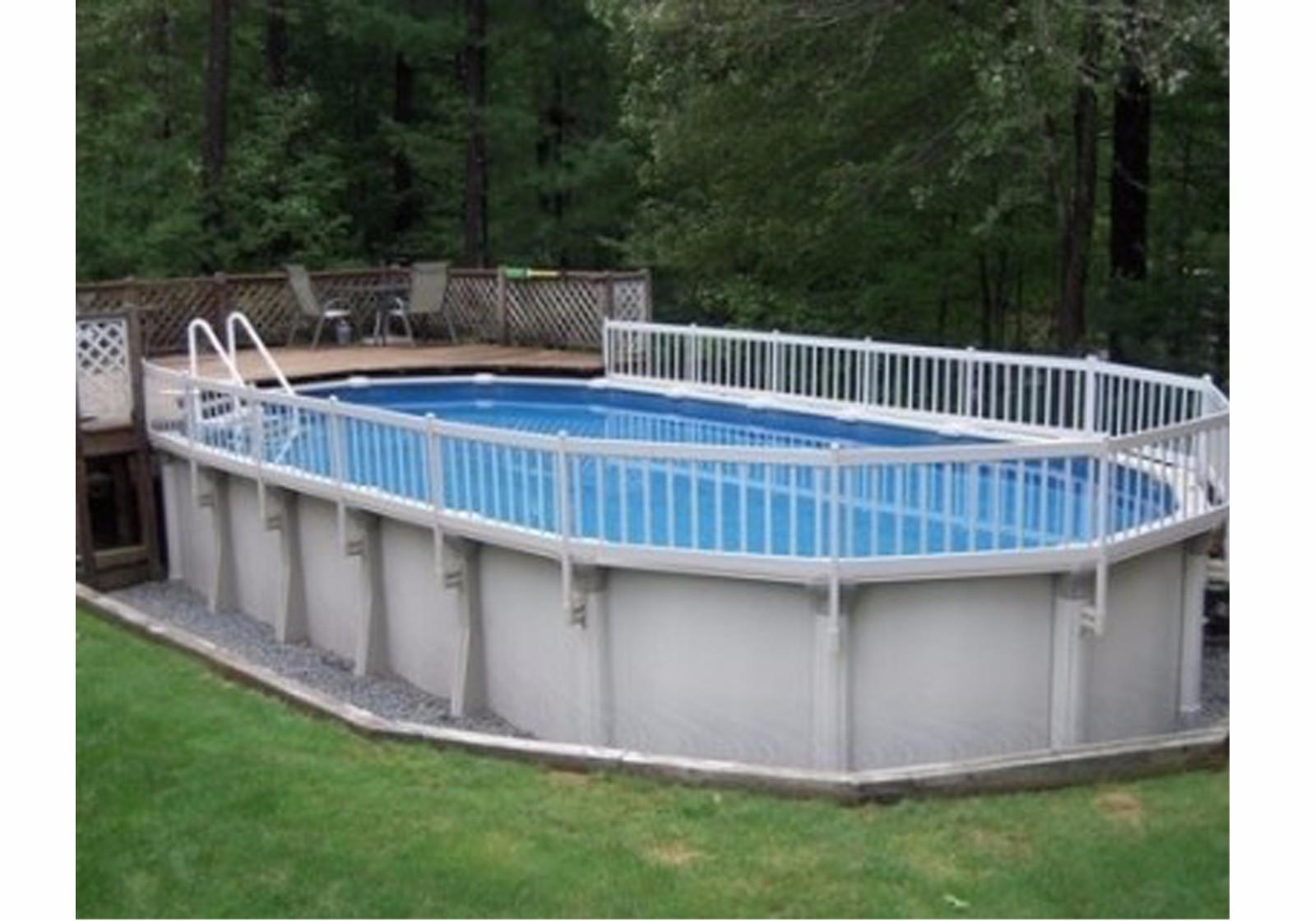 Vinyl Works is known for creating strong pool fences that are extremely secure. To be specific, this pool fence makes use of a stainless-steel hardware that keeps the resin-made pool fence intact.
To further add to that, the fence comes with round fence pickets with mounting brackets that can lock the fence to the above ground pool. Overall, this product is great if you want to fully protect your pool from anyone who may know how to disable a fence.
Durable resin material
Comes with round fence pickets to keep secure
Stainless steel hardware makes installation secure
Can easily be cut to fit various pool sizes
8-section fence
4.  Protect-A-Pool White Pool Gate
The great thing about this Protect-A-Pool gate is that it is extremely versatile in a sense that it can fit almost all steel wall above ground pools. Other pool gates have size requirements or incompatibilities to certain brands.
This one is flexible and has no problem adapting to various pool gates. You can even cut parts of the fence to get the perfect size. When it comes to versatility, Protect-A-Pool provides you with the most ideal product.
Versatile design for fitting any above ground pool
Can be cut for getting the best size
Very easy to install
Lightweight built
Clean, white color
5.  WaterWarden Above Ground Pool Fence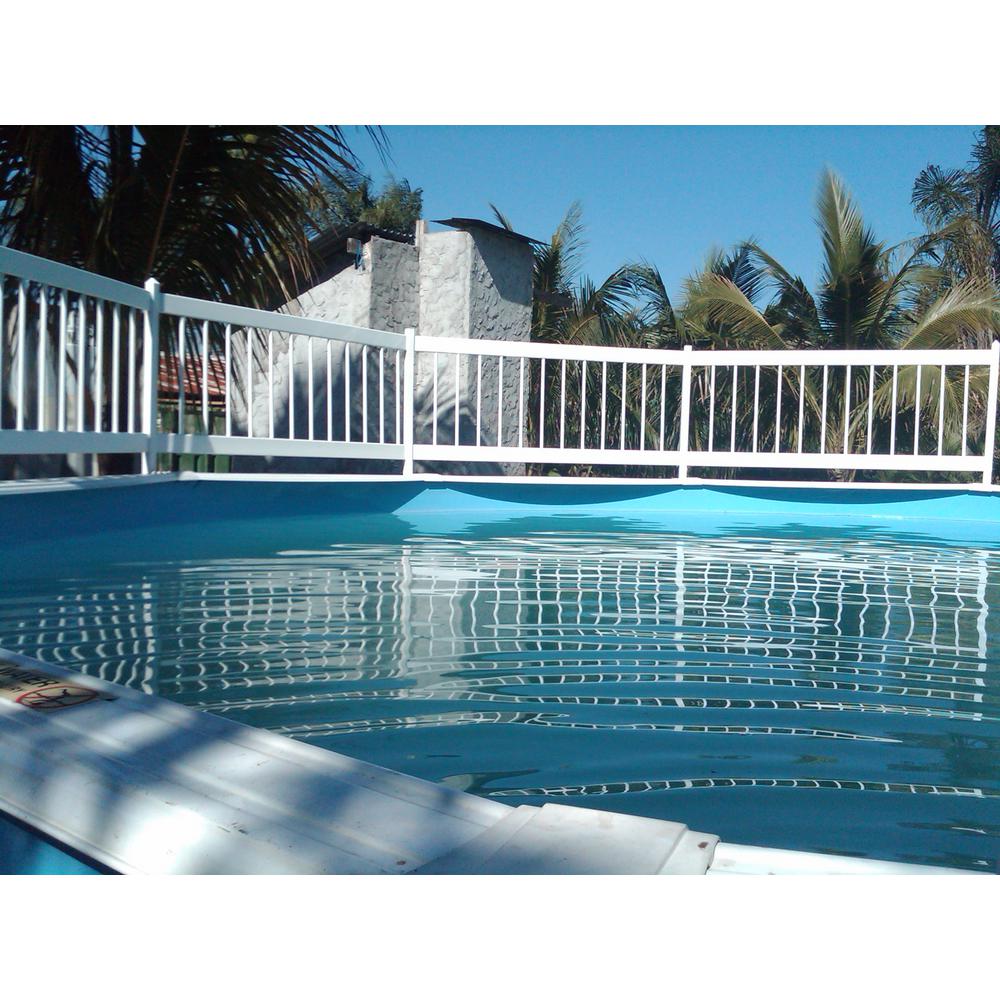 WaterWarden provides you with one of the most complete kits that you can have for a ground pool fence. If you're the type of person who is very particular with parts and instruction manuals, then we recommend you buy this kit.
The kit includes a strong, UV protected vinyl fence, easy-to-attach round mounting brackets, attachment hardware, and a manual. With all of these components, you will have absolutely no problem installing the above ground pool fence on your above ground pool.
UV protection
Very complete kit with mounting brackets and robust hardware
Comes with complete installation hardware
8-section fence
Comes with a 5-year warranty
6.  ECOOPTS Vinyl Ground Pool Fence
This is definitely one of the cleanest designs that you'll find in any pool fence. If you look at the color, you'll see that the vinyl material produces an extremely elegant white color that you won't usually find in most pool fences.
In order to keep the clean, white color, the material was made to be easy to clean so you will never be left with a dirty pool fence. That aspect in itself makes the pool fence very easy to maintain.
Beautiful and elegant color
Very easy to clean
Sturdy and rigid for extra protection against outsiders
Small size and lightweight design
8 section pool size
Conclusion 
Now that we've provided you with 6 of the best above ground pool fence reviews, you're now ready to make your choice. All you have to do is study the features of each product and determine which of the features suit your needs the most. If you're still having a hard time picking the best one, then let us recommend our favorite product.
Our top pick is the Vinyl Works White Economy Pool Fence. We prefer this product because it is highly secure. The extremely robust and durable hardware makes this pool fence able to stand against strong winds. Other than that, it is UV protected, durable, and beautiful to look at. For us, it is the product that can fully give you your money's worth.