An electric pool heater helps keep your pool water warm, especially when the winter draws near. It's an ideal device for people who want to enjoy their pools even during the cooler months.
If you are experiencing cold temperatures in your area, it is essential to get the best electric pool heater for your home. Discover which electric pool heater offers the best features with our comprehensive electric pool heater reviews.
What Is the Best Electric Pool Heater? Product Reviews Here!
1.  Hayward Spa Heater CSPAXI11
Hayward electric spa heaters have sophisticated features perfect for spas and hot tubs. They can also easily fit in tight spaces, even under the steps or spa skirts. The CSPAXI11 particularly operates at 240 Volts and has a threaded head and a stainless-steel tank.
5 Reasons Why We Love Hayward Spa Heater CSPAXI11
It is cheaper compared to a gas pool heater and heat pump.
The unit is also compact and can be easily installed.
Less danger since it has a safety sensor electric heating element.
Hayward Spa Heater's operating costs are relatively low.
The product works best for pools that range up to 10,000 gallons.
2.  EcoSmart Electric Tankless Pool Heater SMART Pool 27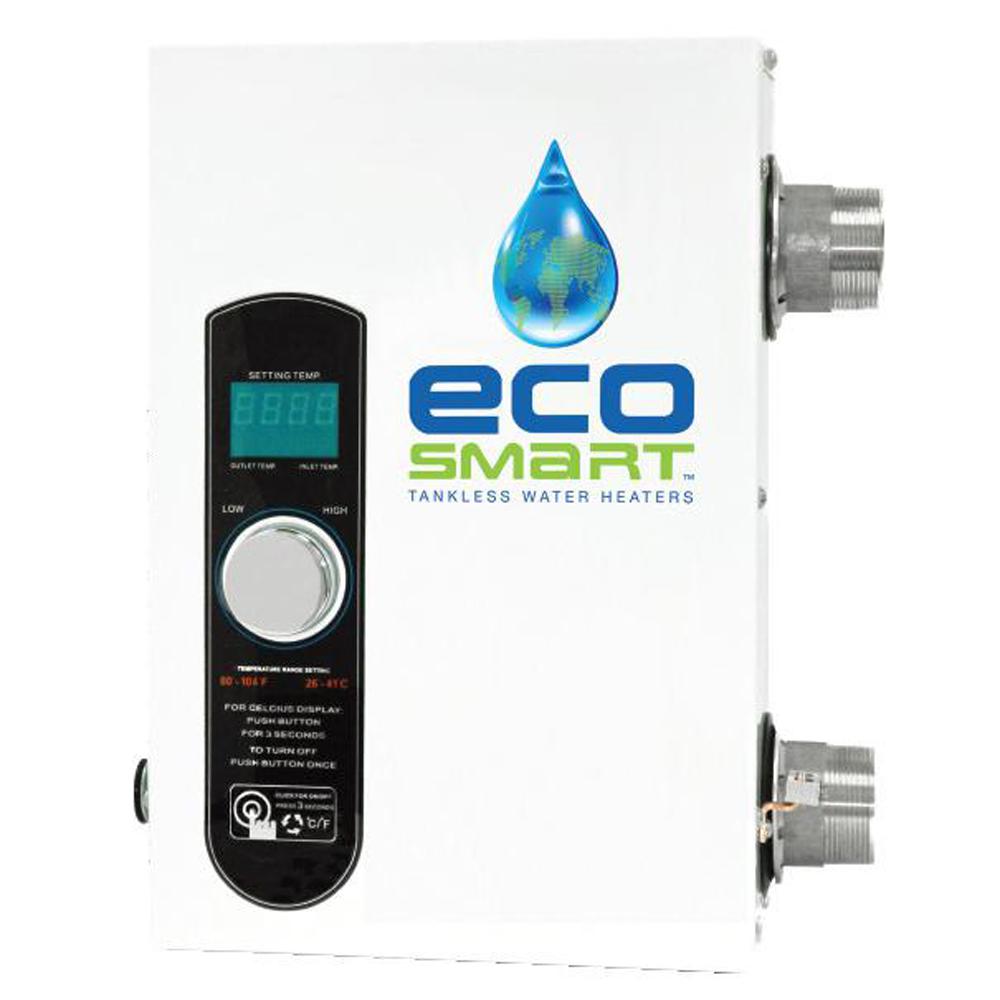 EcoSmart Pool Heaters do away with the traditional pressure activation and make use of the newest flow sensor technology. This latest technology helps to lessen the risk of burned materials, boosting its longevity and reliability.
The unit comes with a digital thermostat control that allows you to set your desired temperature.
You can also easily install the unit, and it is compact as well.
Leaving the unit after setting up its temperature digitally is possible.
It is compatible with an EcoSmart remote control.
This heater can be used as a booster or as an alternative to a heat pump.
3.  Raypak Electric Spa Heater 11Kw
The Raypak Electric Spa Heater has ports that are conveniently situated on the heater's right side. It is sold at a very reasonable price with high efficiency.
It is highly efficient and very durable.
Reasonably priced and easy to install are two reasons why it's a hit among users.
This also comes with a two-year manufacturer warranty.
The product is thoroughly tested for performance and quality.
You'd be surprised how effective it is in any climate.
4.  FibroPool Swimming Pool Heater FH 020
This product uses less energy, making it an ideal choice for homeowners who want to save up from their energy bill. It has a compact design with a minimal footprint, thus providing easy mounting options. The FibroPool Swimming Pool Heater is also easy to install.
The heater is very well-built and extremely durable.
It is highly energy-efficient, using approximately 18 to 22 cents of power per hour.
We love how it has low operating costs but with an impressive heating power.
You can use this to heat hot tubs and small pools up to 7,500 gallons or 18' round in diameter.
FibroPool Heater provides not just heating but cooling modes as well, allowing you to fully customize your comfort.
Safety Tips When Using Electric Pool Heater
You may have the best pool heater in town, but do you know how to use it properly and safely? Choosing the best in the market is a great thing, but you also need to make sure you and your family are safe when using this device.
Before purchasing and using one, it is important to know some safety tips when using an electric pool heater.
Make sure your pool heater is properly installed.
Two individuals were reported hurt after a pool heater exploded. It turns out there are pool dangers that are commonly unnoticed, which can be harmful if not immediately addressed.
While heaters allow you to enjoy your pool more, they also pose a danger when not installed properly. If you are uncertain how to install it, ask the help of others.
Also, make sure that the person who will install your electric pool heater completely understands the instructions and methods to be done to safely install the device.
Pool heaters also need to be properly ventilated.
If you have the other type of pool heater, which is powered by gas, there's the risk of carbon monoxide poisoning if you inhale too much for too long. To avoid this from happening, make sure that your pool heater has proper ventilation as well.
If it's placed indoors, make sure that it is still provided with adequate ventilation. If the heater is located outside, make sure it is not installed too close to windows. Also, regularly check the venting to make sure it's not broken or has been blocked. You might want to consider buying a carbon monoxide detector, too.
Do not forget to monitor any possible blockage.
The gas lines of pool heaters can also be blocked, which can lead to ignition problems and exhausting issues. If this is taken for granted, it can cause flames or even powerful explosions. Make sure that you are constantly checking any possible blockage and address it right away.
Check your unit for leaks.
The heater receives gas through various connections. It's possible for these connections to develop leaks, which can also cause fire or explosions. While some suppliers add the smell of a "rotten egg", natural gas is typically colorless and odorless. If you notice leaks or smell anything suspicious, contact your gas supplier as soon as possible.
Make sure it is maintained regularly.
Pool heaters have a number of working parts from pipes to circuit boards to igniters. This is why it is important to maintain it on a regular basis to make sure it is operating properly and safely.
Since they are a complicated device, homeowners should avoid trying to service their pool heaters on their own. If your pool is regularly serviced, make sure that your heater is being inspected as well. Otherwise, have it checked every year.
Frequently Asked Questions about Electric Pool Heater
Is an electric pool heater difficult to install?
No, it is not difficult to install an electric pool heater. It only needs a solid concrete base. You can also lay it on paving slabs. However, the device requires an electrical supply, and it's best to leave this installation work to a qualified electrician.
What should I get: electric or gas pool heater?
Both electric and gas pool heaters are effective when it comes to warming your pool water. Obviously, electric pool heaters make use of electricity while gas pool heaters use gas to warm the water. Both also differ in the heating speed, purchase price, environmental friendliness, and cost of operation.
Gas pool heaters run on propane or gas, depending on your heater type. They heat up water quickly, which you can find very useful. A combustion chamber is being warmed by the burning gas. The heat that is produced by this will then be transferred to the water.
The cost of gas heaters ranges from less than $1,000 to over $5,000. This depends on what type of unit you will get and its size. Their cost of operation also depends on propane and gas prices. Typically, gas heaters are recommended to be used as a backup or for pools that don't need heating often.
On the other hand, electric pool heaters are ideal for continued use. They can warm the pool water between 26 degrees and 32 degrees Celsius (80 to 90 degrees Fahrenheit). But compared to gas pool heaters, it takes longer for electric pool heaters to warm the pool water.
They usually cost around $2,500 to over $4,500. However, their cost of operation is lesser as compared to gas pumps and they are more environment-friendly as well.
How does an electric pool heater work?
Electric pool heaters are also sometimes called heat pumps. They warm the pool water by sucking and cycling the water through a pump. The heat is then transferred into the water through a refrigeration cycle. Then, the warm water is released back into the pool. This process operates more efficiently and makes use of less energy as compared to their gas counterpart.
How long should an electric heater take to heat my pool?
A heat pump usually heats an average size pool within 24 to 72 hours by 20 degrees Fahrenheit. Still, it is important to remember that the maintenance of your pool heat pump plays a role in providing optimum performance.
Conclusion
While the pool heaters mentioned above offer sophisticated features for your pool, one stood out. After gathering reviews from customers, it appears that the FibroPool Swimming Pool Heater FH 020 is the best electric pool heater. With its durability, energy efficiency features, and unique heating and cooling modes, any homeowner can maximize their pool with this product.
If you are trying to find out which is the right electric pool heater for your home, you can make a list of products and compare and contrast their features. You can also consider other options such as a solar pool heater.
Were you able to choose your electric pool heater with this list? Comment down your thoughts. 😊