Shower time with baby is a very important part of keeping your child clean and healthy. That being said, bath time is not something all babies enjoy.
Making sure you have the best handheld shower head for baby will not only make sure you wash your baby faster; it will also help make the task less stressful for you.
So, keep reading as we show you the best handheld shower heads today.
9 Best Handheld Showerhead for Your Baby 
We've gone ahead and done the work for you by writing up a brief overview for each model along with highlighting their best features. By the end of this list, you will be able to determine the best handheld shower head for baby – your baby. 
Here are nine of the best handheld showerheads for your baby:
1.  Yookidoo Elephant Baby Shower Head
One of the best portable shower head on the list, Yokidoo's elephant shower head is perfect for infants and toddlers. This adorable model is perfect for families that have baby bath tubs and or are planning their kids in the sink due to them not having tubs.
Highlighted Features:
Battery-powered, portable model
Introduces sensory play
Soft design for safety
Gentle flow control
2.  Kaiying Cartoon Shower Head
The Kaiying Cartoon Shower Head doubles as a baby bath tub toy, as well as a shower head that your kids will definitely live for. It is a great item that parent's approve of thanks to its food-grade quality material and its capacity to stimulate sensory play and hand-eye coordination in young kids.
Highlighted Features:
Develops hand-eye coordination
Easy installation suction cups
Food-grade ABS plastic
Toddler-sized shower head
3.  Skip Hop Shower Head for Kids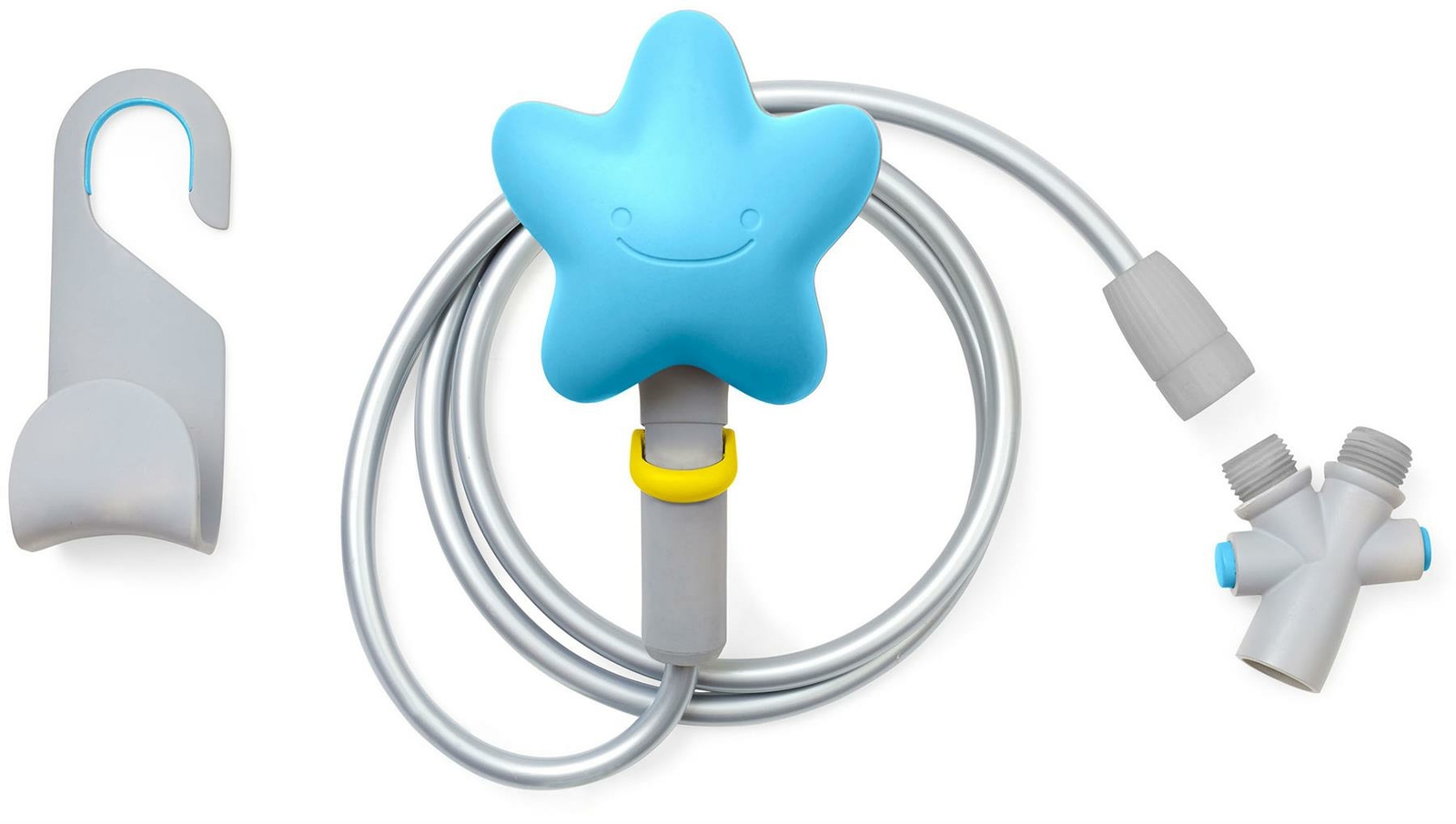 Another adorable shower head for kids is this starfish-shaped one by Skip Hop that is simple and family-friendly. You can easily attach it to your existing shower head and switch from that to the starfish shower head whenever you want with just a click of a button.
Highlighted Features:
Six foot hose length
Includes a hook for easy hanging
Quick switch/diverter button
Hand-controlled water pressure
4.  Waxman Portable Shower Head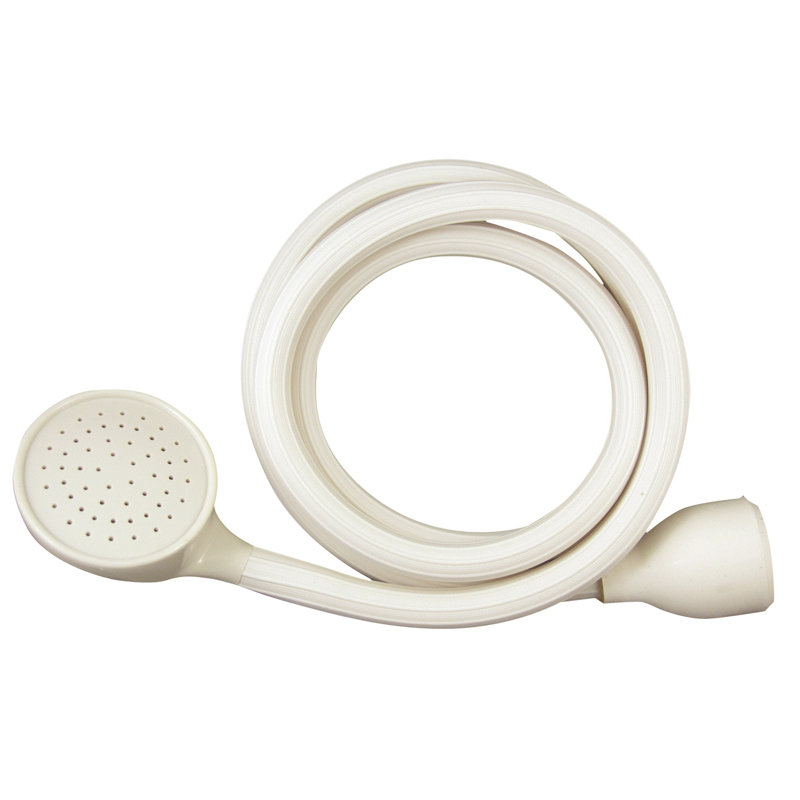 The Waxman portable shower head is best for homes that do not come with a tub because it can turn any sink into a baby bath tub. It doesn't even have to be limited to people with children as it can be good for bathing pets, or simply washing your hair off in a hurry.
Highlighted Features:
Sleek white design
Turns any sink into a shower
Standard spray pattern
Flexible hose
5.  Keeney Manufacturing Handheld Shower Head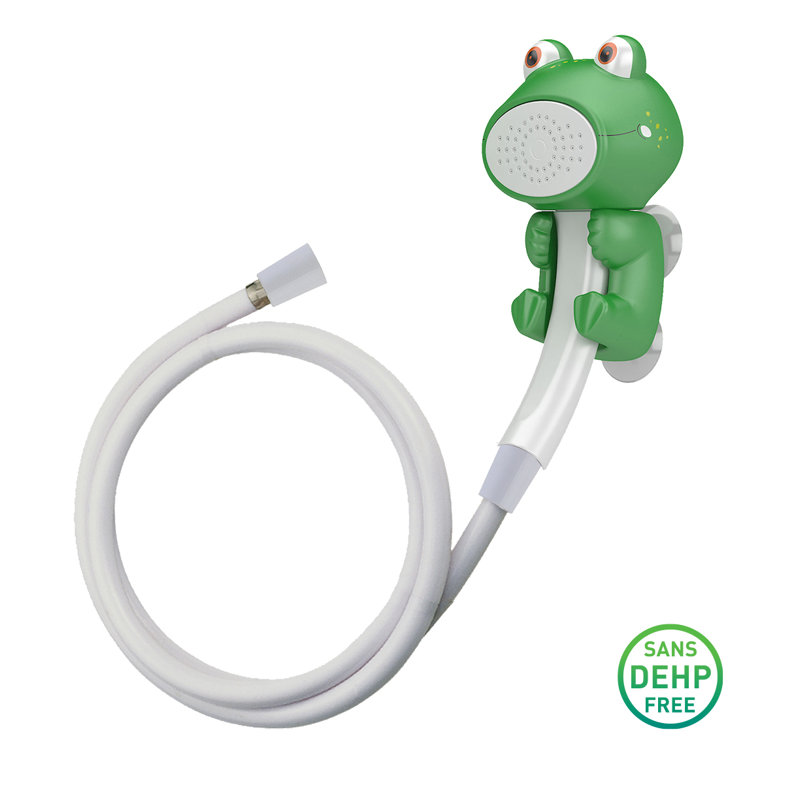 One of the best kids shower head, this handheld shower head by Keeney Manufacturing features the Belanger Frog, a cute character that your child will definitely fall in love with. This fun time showerhead is great for children of all ages and can easily be mounted anywhere, promising long-time use so that you won't have to switch it out too soon.
Highlighted Features:
Suction cup mounting
Great for wide age range
59 inch hose length
Can adjust as child grows
6.  Ivation Outdoor Shower Head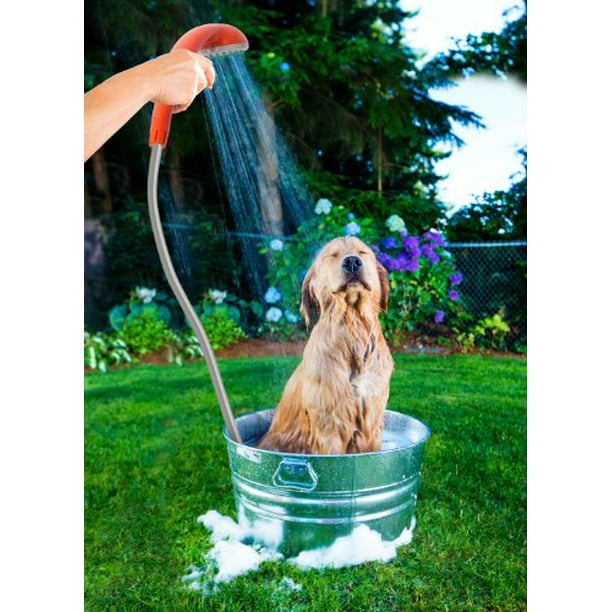 This outdoor shower head from Ivation can turn any sink head or tub of bucket of water into a shower thanks to its suction operated gear. Being battery-powered, you can bring this shower head to the outdoors and wash yourself, your pets, and your kids off anywhere as long as you have access to water.
Highlighted Features:
Battery-powered convenience
Suction cup and S-hook mounting methods
One-touch power switch
Turns bucket of water into shower
7.  RISEPRO Portable Shower Head
Another great outdoor/indoor use shower head is this multi-purpose portable shower head from RISEPRO. As long as you have a water source, this shower head can be used for washing cars, bathing pets and children, and even washing yourself off anywhere and anytime.
Highlighted Features:
Three-way charging method
70 inch hose length
2 liters per minute flow rate
Wide water temperature tolerance
8.  YOO.MEE Thermometer Shower Head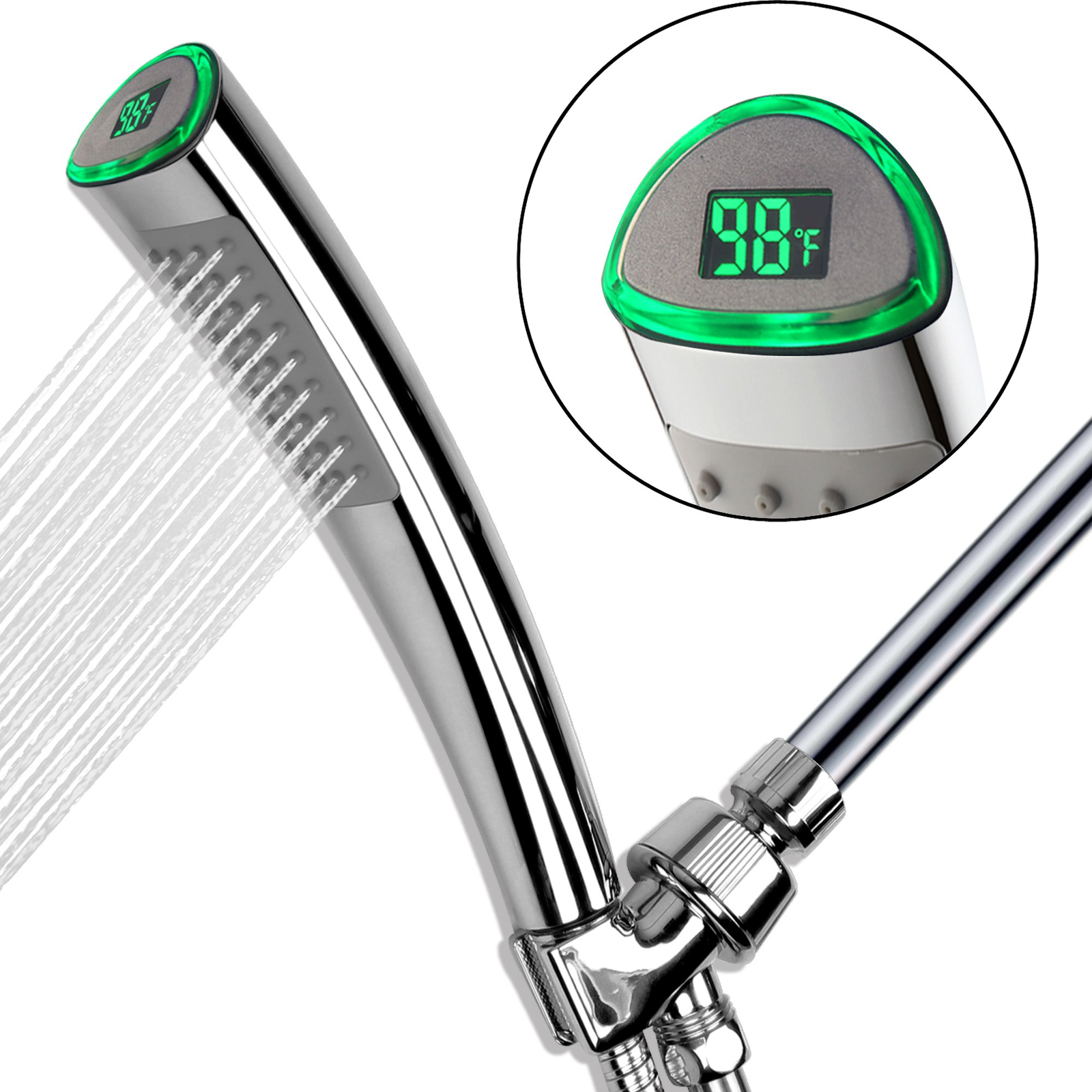 For parents who want the best baby bath set, this shower head that comes with an LED temperature display is perfect. You can tell exactly how hot or cold the water will be and set it to the right temperature for yourself and your child to avoid accidentally burning or shocking with extremely cold water.
Highlighted Features:
LED temperature display screen
Sleek metallic rod design
Different colors to show temperature range
Includes shower bracket for mounting
9.  Waterpik Safari Shower Head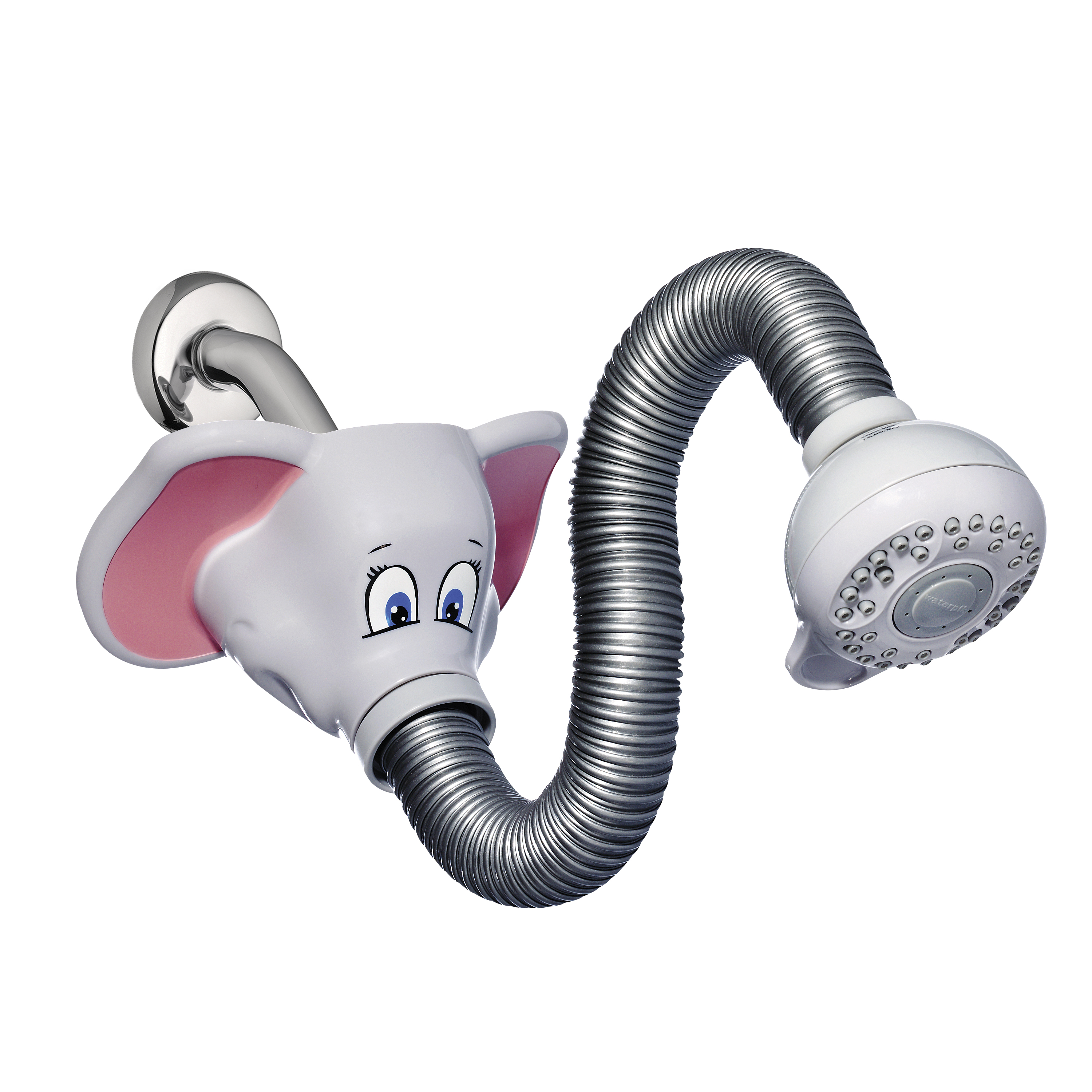 This elephant-shaped shower head from Waterpik is great for parents who want an adjustable shower head that grows with your kid as they age. Not only this model a visually pleasing and stimulating one, it also comes in three different shower spray modes that is sure to make shower time more fun and adjustable to different tastes and needs.
Highlighted Features:
Adjustable height for growing kids
18-inch flexible shower head neck
3 shower spray modes (rain forest rain fall, tropical mist, and a combination mode)
Quick installation model
Conclusion
Making sure your baby has a great time every bath time is important for both you and your child.
Bathing a child is not an easy task, especially if your child happens to hate bath time. With the best handheld shower head for baby you can change all of that and actually make bath time something your kid looks forward to every day.
Our pick as the best shower head is definitely the Skip Hop Shower Head for Kids.
This model is something that parents can incorporate into their existing showers without any problems while still retaining their normal "adult" shower heads. It has a simple design that still stimulates your child's interest while still being discrete enough to pass with your normal bathroom décor.