Building or renovating a bathroom can be a tough task. With the advent of shower kits, it has created a solution to make a bathroom renovation easy. Some of them come in a quick and easy-to-install kits or units. Shower kits have a range of options, from designs, framework, installation options, and space that it accumulates, etc. What used to be for the purpose of essentials and necessity have turned into comfort.
To make your selection better and easier, this page has compiled the top best shower kits available online.
How To Choose The Best Shower Kits
There are factors that need to be considered in choosing the perfect shower kit for your bathroom. These  can be classified as:
Prefabricated shower units
These are usually made of acrylic or fiberglass. Thus, they are less expensive and lighter in comparison to other tile alternatives. This is considered to be the right choice for budget-conscious buyers.
The prefabricated unit is not versatile in general, and the one-piece installation, in particular, is only limited to a set of design and sizes. It also has a shorter lifespan than the tiled stall units.
Custom tiled showers
It provides a range of installation and design opportunities. They are designed to fit in any space. Assembly parts and other materials can be carried at ease, so it is beneficial when you are undergoing a renovation.
The help from the professionals in constructing a shower unit is needed. That is why it requires a considerable amount of money and labor. The installation of this shower unit requires more labor exertion than its Prefab counterpart. However, the end result will be much more worth it.
Kinds of enclosures
Basically, shower enclosures include walk-ins and wet room. Walk -in shower units have trays that can control the spillage of water. These types are budget-friendly. The wet room, on the other hand, remove the needs for a shower tray. It is more expensive as compared to the walk-in room.
Function
It is, of course, important to know how shower enclosure kits will be used. Knowing whether it caters to the whole family or for an en-suite bathroom is similarly essential. Large sized or walk-in shower enclosures are suitable if the whole family is using it. If it is installed en-route or within the room, one can opt for shower units that are enough for one to two persons.
Check Out these Best Finds for Top Quality Shower Kits!
1. Sterling by Kohler Tiled Seated Shower Kit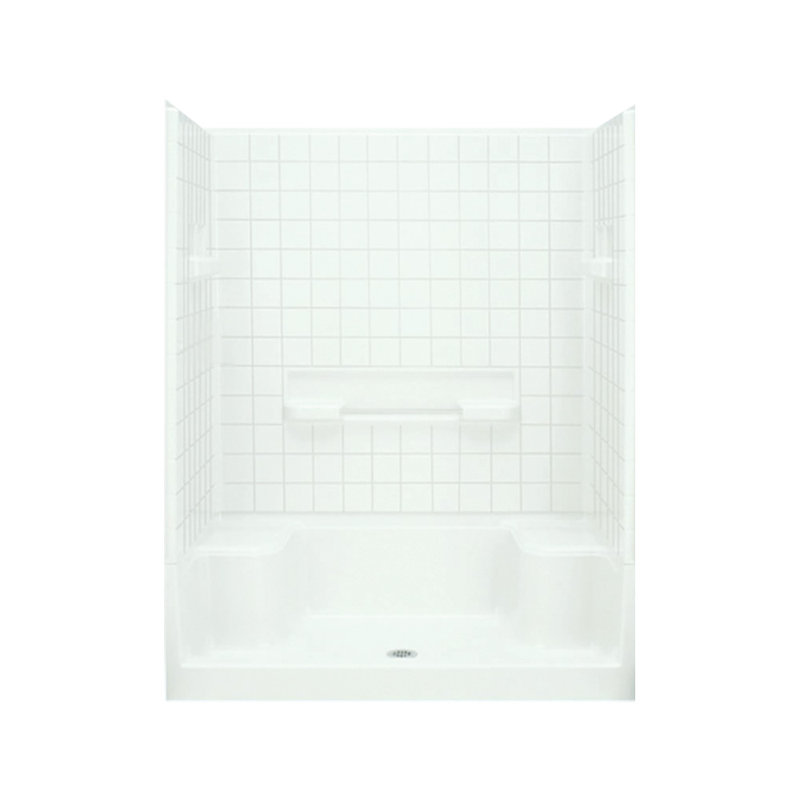 This shower kit is tiled and created with white finish. This simple looking shower kit can give a clean and refreshing appeal to any bathroom. Seats are offered on both sides of the wall for comfort.
The floor material used is made from Vikrell better durability, strength, and long-term aesthetics.
Its modular design provides the ability to easily move through doorways and around corners.
Your best shower head can be put on either left and right sides of the unit.
The shower seat weight capacity can go up to 250 lbs.
2. Choreograph Shower Wall Kit by Kohler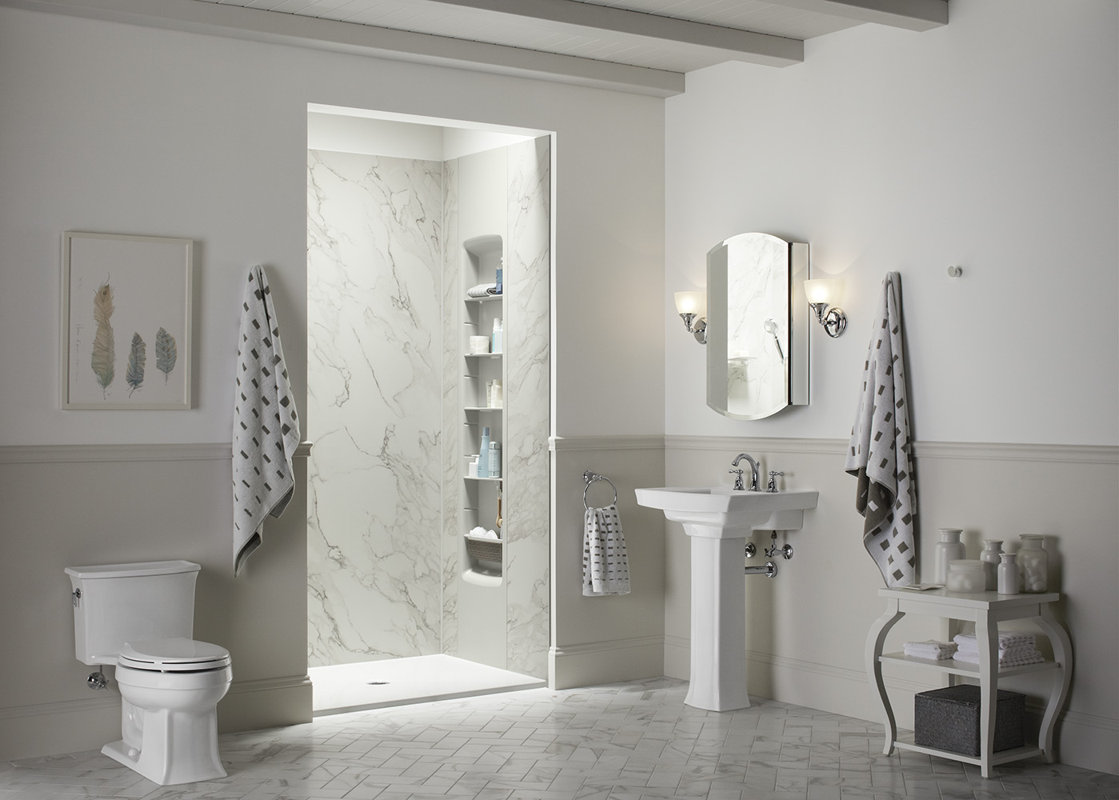 This product is made from the Choreograph Collection of Kohler. The Choreograph shower wall kit provides a shower space that caters to your style and needs. It is made up of Serica™ composite designed to provide a natural look and texture options. The wall panels can be used to upgrade an existing shower.
The two corner joint system has silicone and caulk for simplified cleaning and minimal growth of molds.
It uses Serica composite, Kohler's proprietary material, for unparalleled strength and durability and aesthetic beauty.
It is easy to install and can be mounted on stud walls and installed onto a tile.
3. Single Threshold Shower Base with Backwall Kit by DreamLine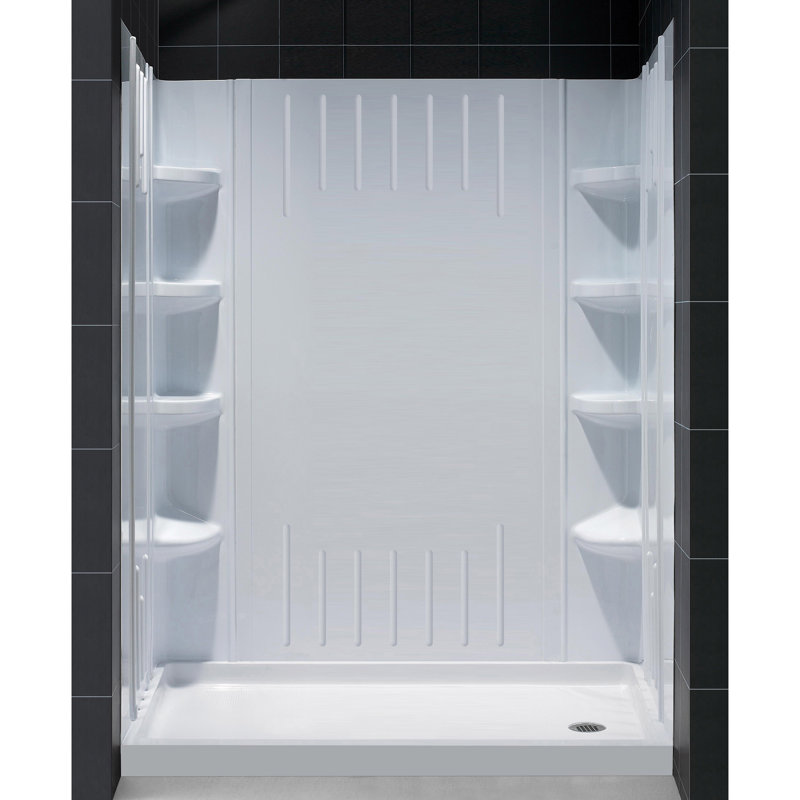 This product from Dreamline combines a well-coordinated shower wall panels with SlimLine shower base. The aim is to provide a convenient kit to transform shower spaces.
It has an easy to install wall panels with trim to fit size.
The shower surfaces are slip resistant.
It uses Acrylic/ABS material for durability and aesthetic appeal.
There is a product warranty accountable for 1 year.
4. Shower Kit with Seat and Grab Bars by Sterling Plumbing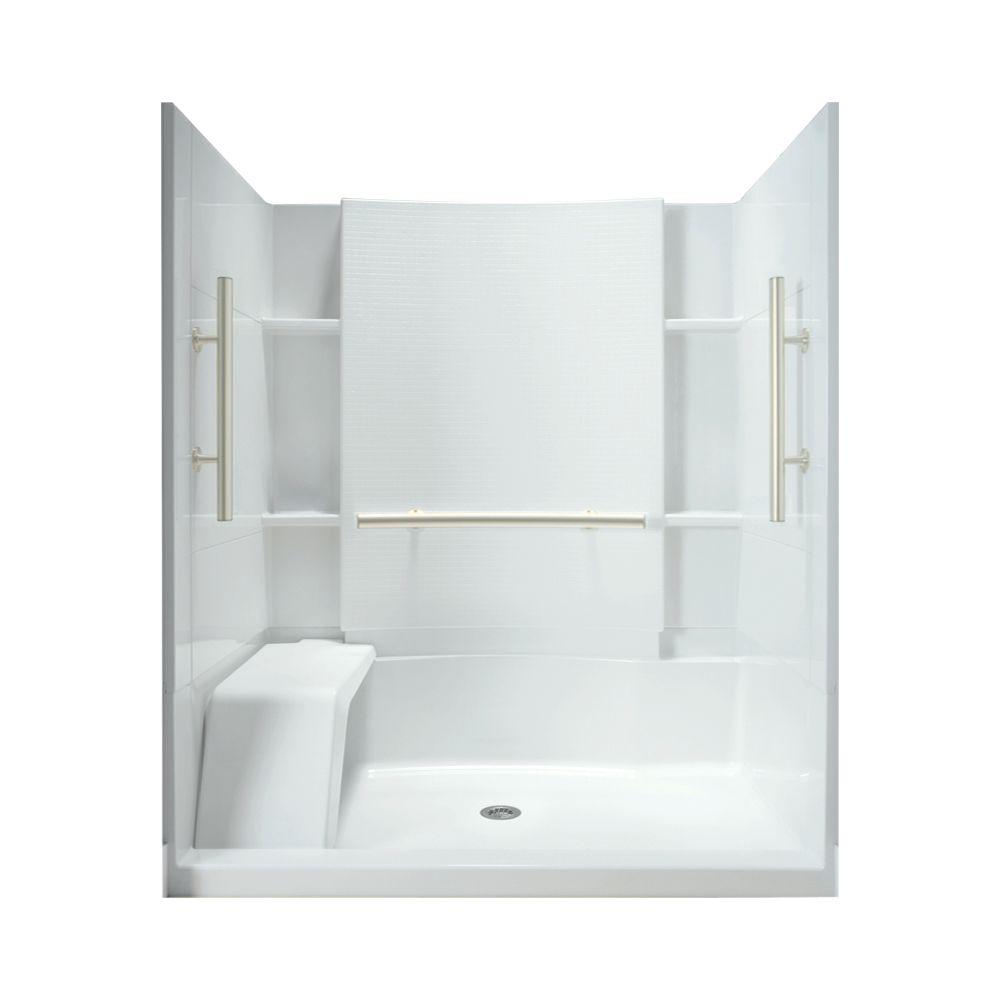 If you are looking for a large and nice walk-in shower room, then this is the best find for you.  Its sleek design allows an appealing look that can compliment well with any bathroom. Buying a piece of best handheld shower head can be a good addition to this kit. The enclosure is also easy to install.
The material used is Vikrell for durability and strength
Its modular design provides an easy installation upon renovation or construction.
The geometric walls offer a visual appeal and storage shelves
The shower kit has an inclusion of grab bars and a bench
5. Shower Kit with Reversible Sliding Door and Shower Base by OVE decors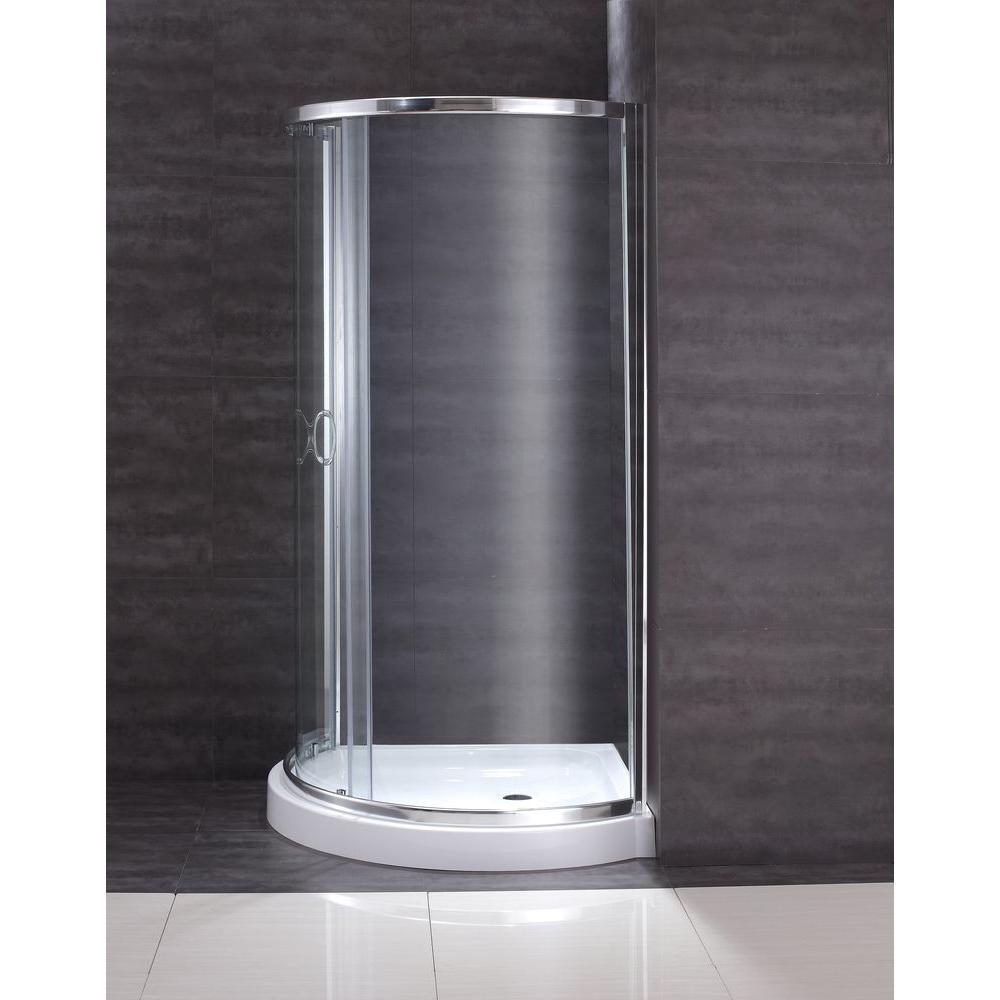 OVE decors have offered several best shower kits to the online market. The shower kit is specially designed for bathroom spaces that are smaller. The piece includes an acrylic shower base, and their sliding shower doors are effectively reversible. It has a sophisticated look into it; hence, it is perfect to have it used by guests.
The product is CSA certified, so it is certain that it has undergone product testing and approval.
The premium reversible and round base is made up of acrylic material
The product has a warranty valid for 5 years.
6. Ovation Curved Shower Kit by American Standard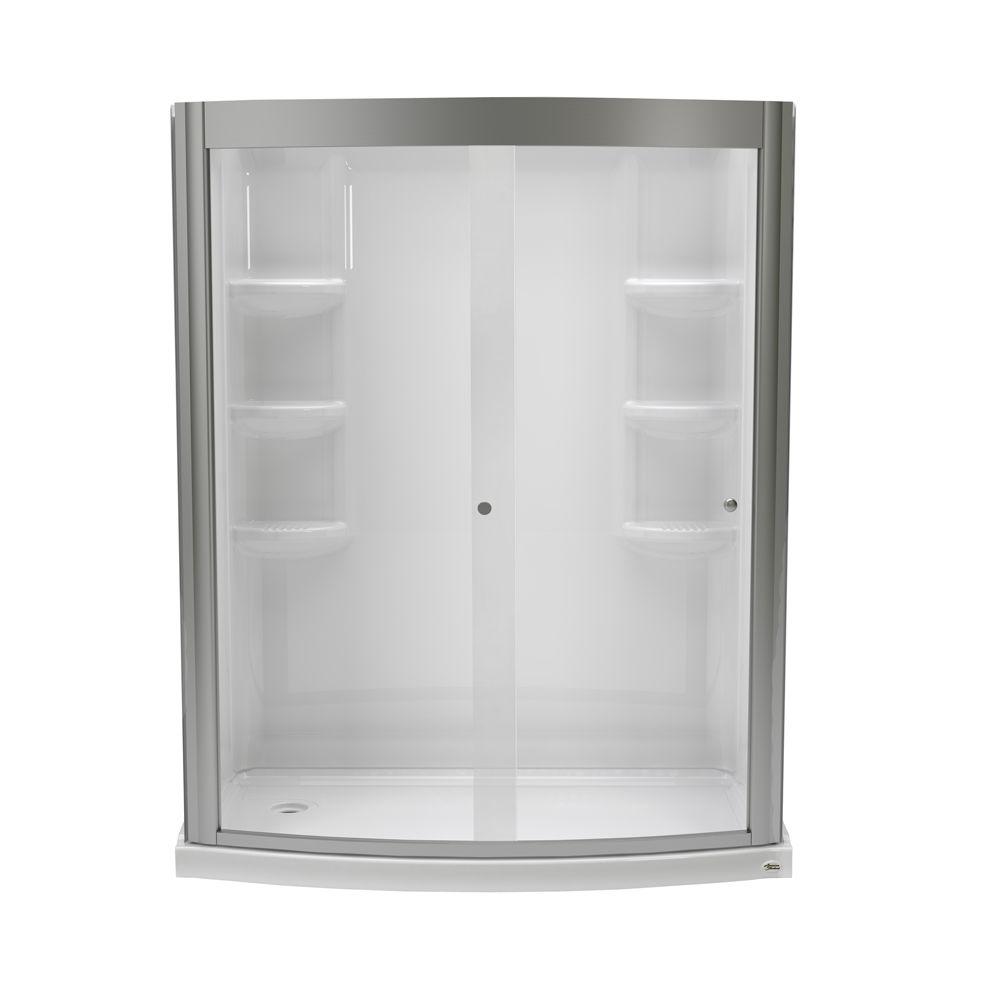 The 5-combo shower kit in the Arctic has combined their premium shower door with the coordinating low-threshold shower base. This is perfect for bathtub replacement and renovation. Its Ovation Curved Shower doors have smooth sliding door panels and glass. You can install the doors on either of the sides, whichever suit your preferences.
The step-over height of the shower base is designed to be low for ease of access— entry and exit.
The walls accommodate an ample amount of storage with a given of 6 deep shelves to aid the placement of bathing products.
The doors have double rollers to ensure smooth sliding.
The product has a high resistant to scratch and stains.
The shower kit is filled with 3-piece wall set, a shower base, a sliding door, drain kit, and sets of doorknob handles.
7. Shower Stall with Standard Base by Durastall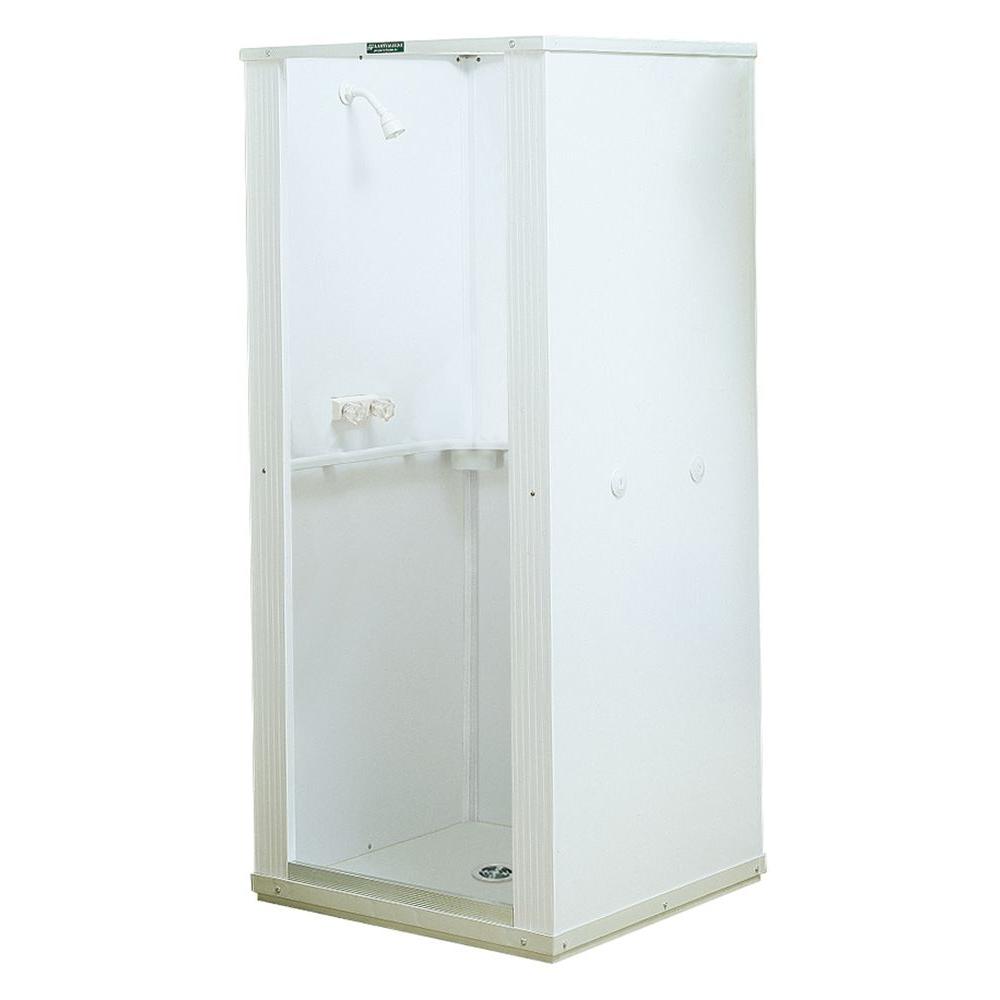 The Shower stall from Durastall has a knock-down construction. Thus, it can be easily assembled and disassembled. It comes in a package that is portable enough to carry through doorways and downstairs.
The products require being assembled immediately upon the arrival of delivery. The assemble pieces and parts are included in the package. These include the shower curtain, shower drain, and shower head and valve. Overall, this can be considered as a cost-effective means for your bathroom addition.
The floor is slip resistant with a drain assembly
It includes a railing to be utilized as a shampoo and soap holder.
The product is made up of slip and mold resistant components.
It is quick and easy to install; perfect for a "Do it Yourself" activity.
8. Shower Kit in White by Freesia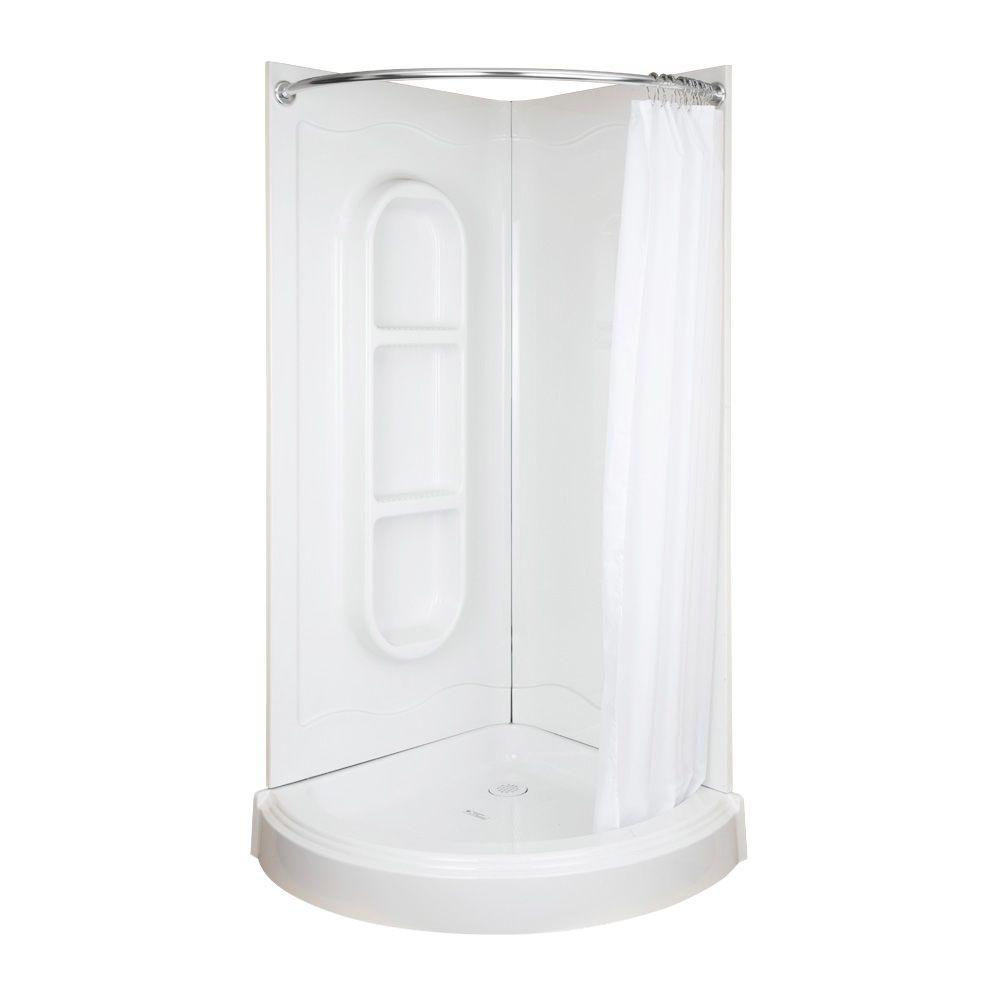 Compliment your bathroom with this chic yet simple design. Its white finish gives it a clean appeal, thus maintaining it with a shower cleaner is advised. The Freesia White Shower Stall is a good addition to your bathing system. This shower kit is suitable for people who wish to buy a shower stall for small spaces or for their personal rooms.
The product has a full set of inclusions: a curved-shaped shower rod and rings, 2 jointed high-gloss walls in white, a drain kit with cover.
It allows an easy installation with the use of a supplied adhesive.
The shower kit comes with a shelve that can be used for the accommodation of bathroom supplies.
9. Standard Three-Panel Shower Wall by Ella Walk In Baths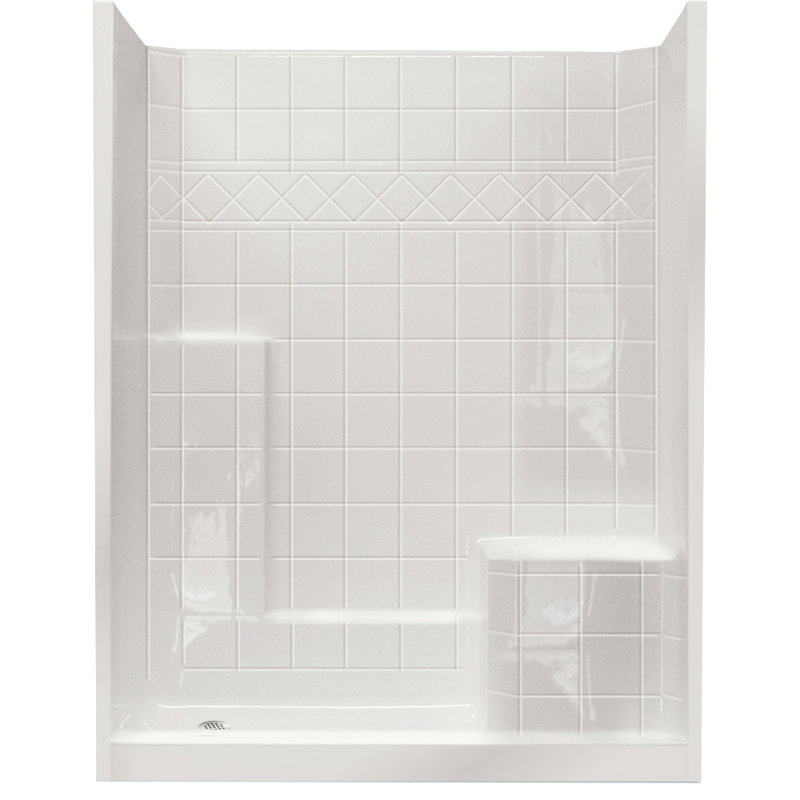 This piece incorporates two shelves, one seat, a shower unit, and a drain kit. The shower wall is filled with a white finish for a clearer look.
The shelves and seats are sharply crafted from a top-grade acrylic material.
Seats are provided with a weight capacity of as much as 320 lbs.
This product is guaranteed by a 30-year warranty.
10. Solid Surface Three-Panel Shower Wall Kit by Samson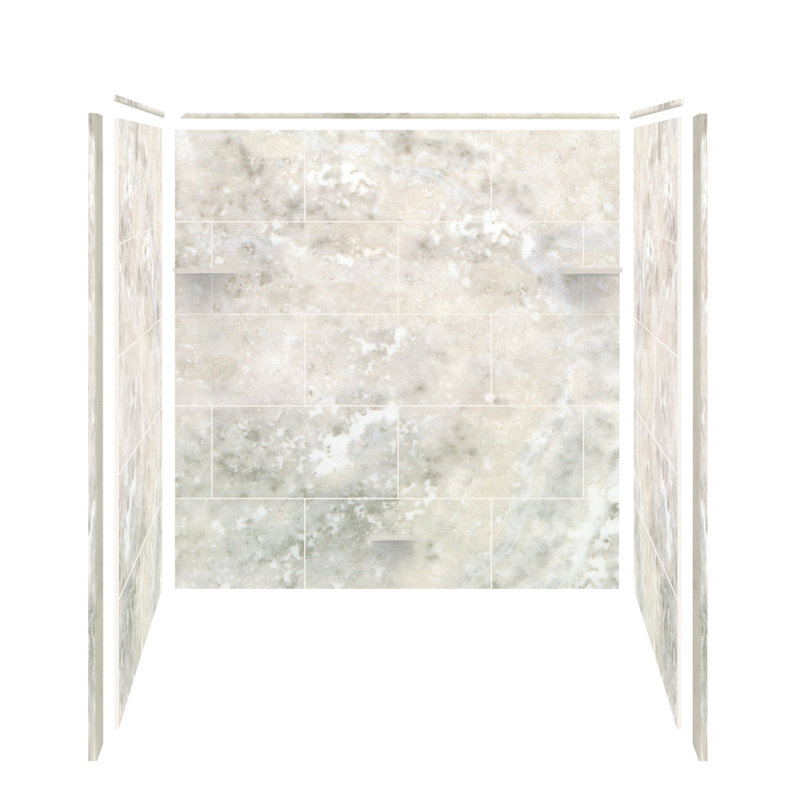 It is completely made of solid surface material along with walls that are capable of being trimmed. The solid surface wall kit can easily remove any present stains and/or scratches.
The material used is nonporous. Thus, its colors and patterns are clearly present to the entire surface of the product.
It is quick and easy to install. This is also good for remodeling projects as it can be glued to an old tile with the use of a supplied adhesive.
The shower wall is perfect to accompany existing bathtubs.
It provides a color-coordinated silicone that can seal seams.
Conclusion
Each of these shower enclosure kit options has its own distinct character and attributes. All of which will gather different preferences and opinion from prospective buyers. In summary, what really is important to consider when choosing the best shower kits online are the preference and practical variety. This includes the basic qualities of your bathroom, financial capabilities, and liking. All of the categories or products mentioned above are all capable of delivering its responsibility. That is, of course, to provide a good bathing experience.