Although pretty expensive, a lot of people are willing to invest in the comfort and convenience that smart toilets can offer. These toilets have a lot of luxury features like a bidet toilet seat, heated seating, automated washing, digital controls, and more.
However, with all the hard-to-understand features and tech jargons that brands will try to sell you, choosing the right product can be a bit overwhelming. Fortunately, we've come up with our smart toilet reviews of what we think are the best smart toilet brands you want to consider.
Top 7 Best Smart Toilet Reviews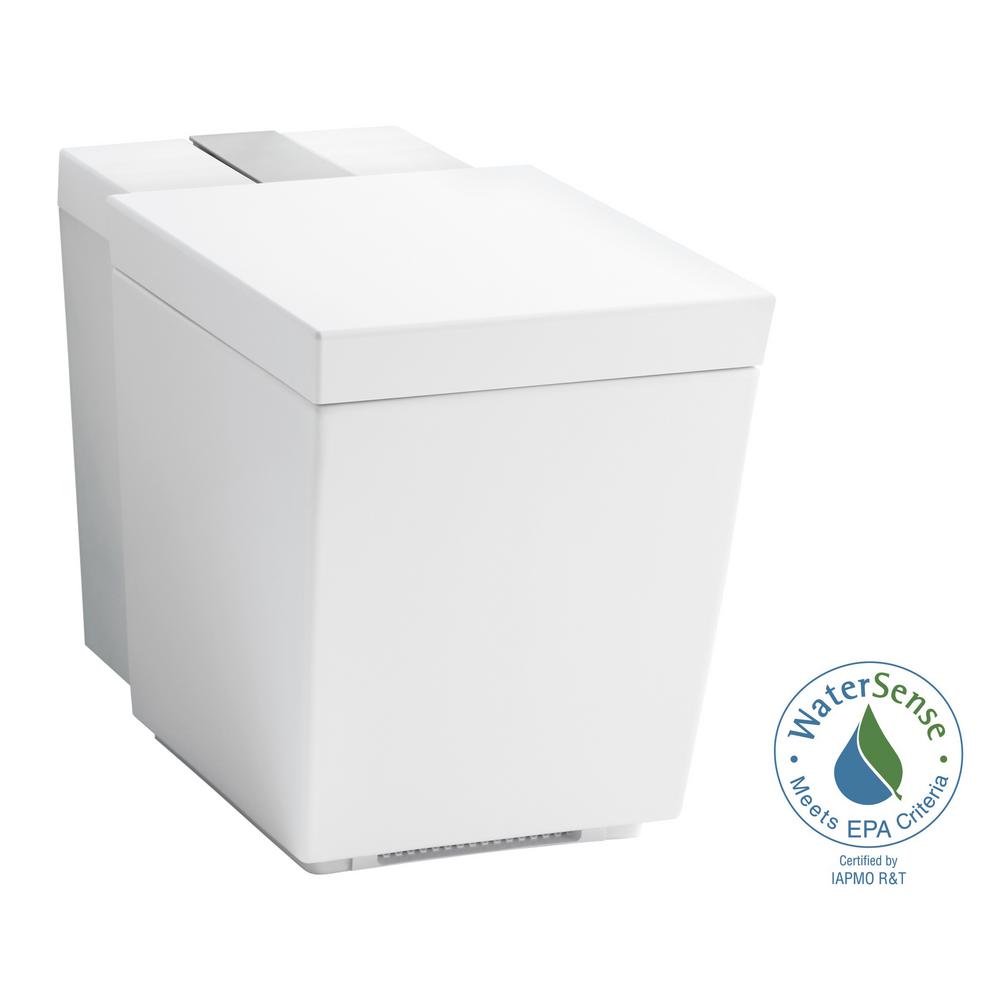 This toilet, which is part of the state-of-the-art Numi series, is known for its one-piece elongated design which is very compact and great for any toilet size. With regard to flush strength, it has a dual flush that allows you to control how much power the toilet uses when it flushes so you can save more water.
It also has an emergency flush that can be used just in case there is a power outage. When there is electricity though, you can control the functions using a digital touchscreen remote.
Dual flush system
Wireless Bluetooth compatible
Features a Power save mode
Emergency flush
Touch screen remote
Compact design
Comes in black or white color
2.  Kohler K-6304-0 Veil In Wall Smart Toilet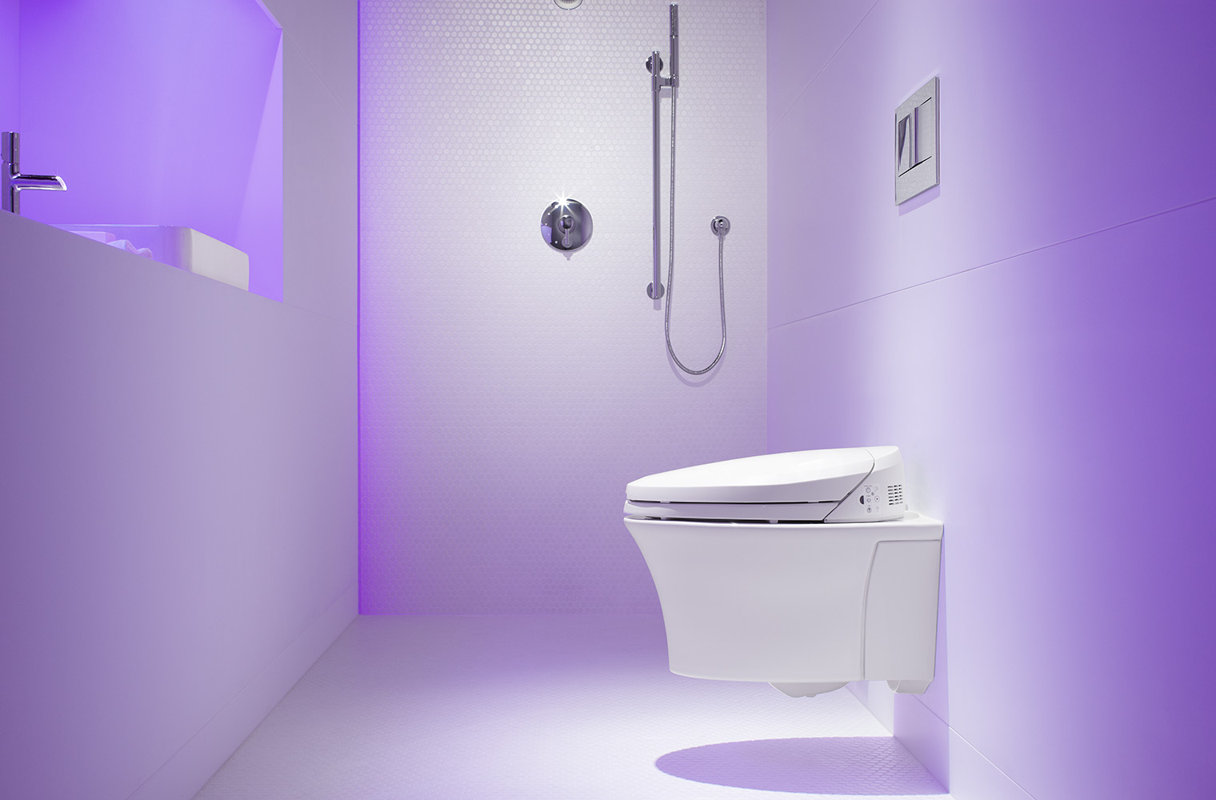 This is the best toilet to buy if you want a smart toilet that has a concealed tank and doesn't take up too much space. It's an in-wall toilet that can save up to 12 inches of bathroom space and features a bidet toilet seat. It also saves you 6,000 gallons of water with its power-saving dual flush feature. It saves both space and water with its structure and features.
C3 toilet seat
Bidet seat cords included
Power saver feature
Wall hung design
Sleek and compact built
Dual Flush
3.  Ove Decors Tuva Tuva Smart Toilet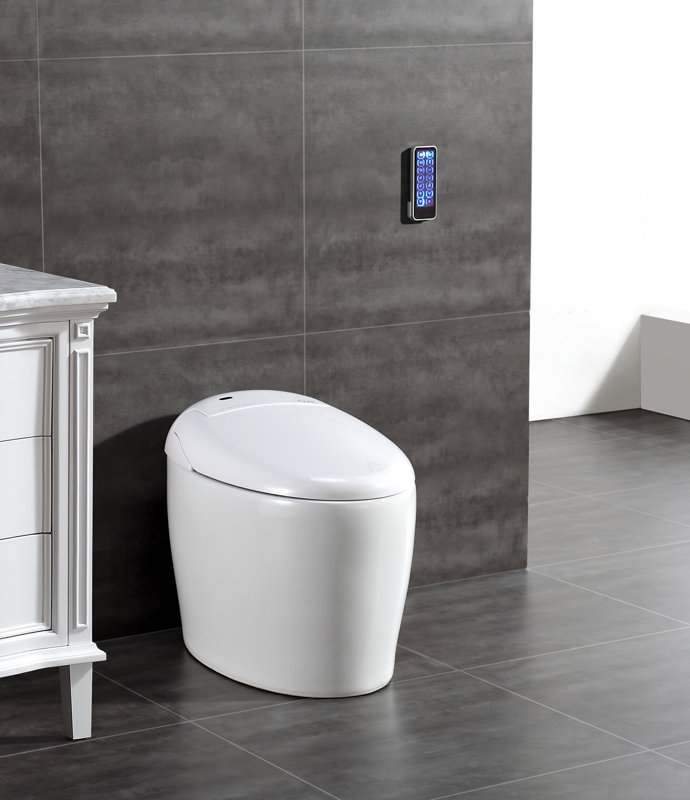 What you'll immediately notice about this toilet is its rather unique design. It is very compact, sleek, and a bit round in shape. It actually looks like a capsule-type toilet with a very futuristic look. If you're into luxury toilets that look like they come from far in the future, then you'll definitely love this one.
Bidet faucet included
Single flush
Uses 1.28 gallons per flush
Heated toilet seat
Air dryer feature
Tankless design
Water heating function for the bidet
4.  Ove Decors Single Flush Remote Controlled Smart Toilet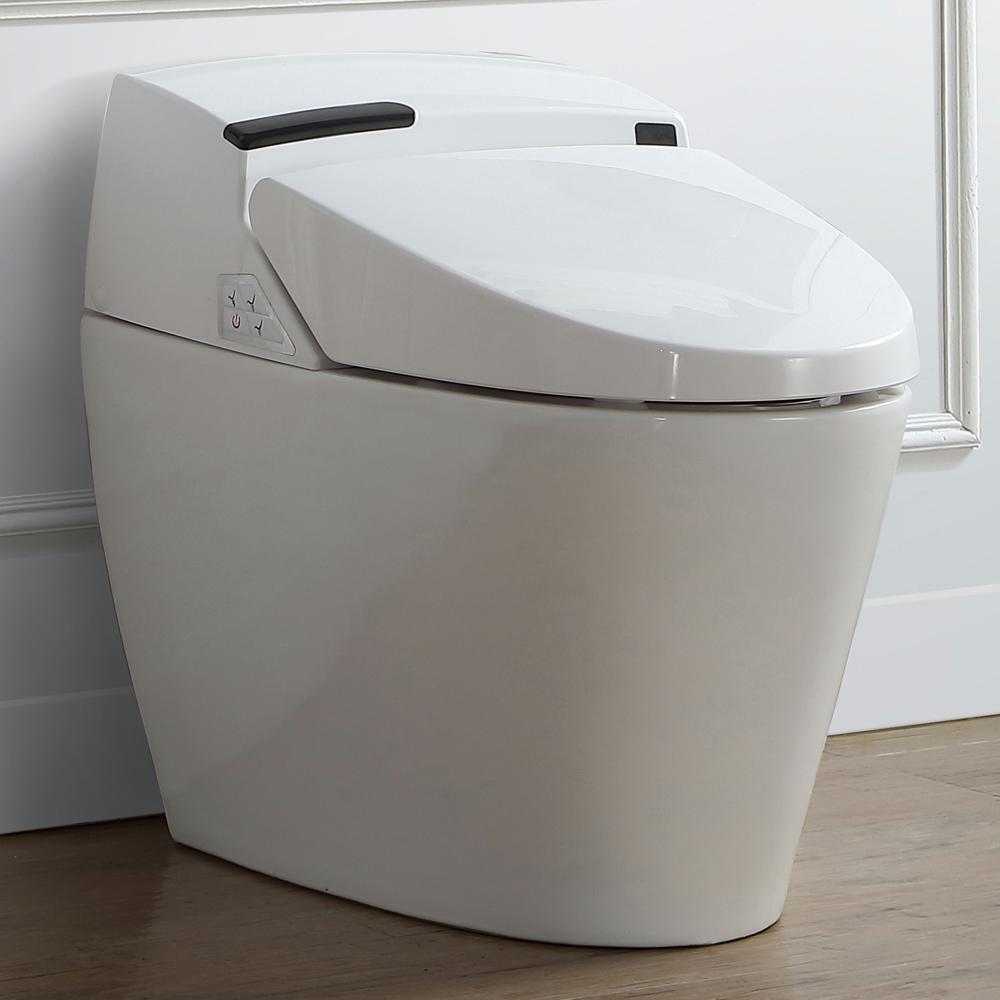 Known as one of the best luxury toilet products in the market, the Ove Smart Toilet is a top grade ceramic toilet that comes with very powerful features that can really make it convenient for the user. It is a single flush toilet that is still very powerful, allowing you to flush just once to get everything down in one go.
Durable and slick ceramic body
Single flush
2-inch trapway
Pulsating water wash
Air dryer and washer
Adjustable heated seat
Digital remote control feature
Auto flush feature
5.  Toto Neorest 550H Smart Toilet
Out of all the toilets in the list, this one is given props for being the most hygienic. This toilet comes with its own ewater+disinfection system which is able to clean the toilet water really well.
Ewater actually stands for electrolyzed water which is proven to clean water very well. Also, there is a pre-mist that cleanses the toilet bowl right after use. This eliminates all residues of both liquid and solid waste.
Pre-mist for cleaning the bowl
Electrolyzed water for cleaning the toilet water
Cyclone siphon jet flush
Three mode cleaning washer
SanaGloss ceramic glaze material
Digital remote control
AutoFlush feature
6.  Euroto Elongated Luxury Toilet Bowl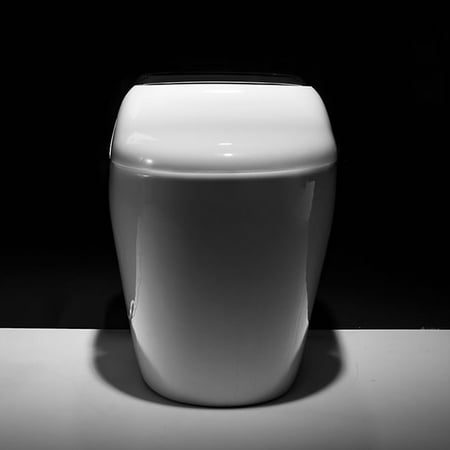 This is yet, another luxury smart toilet which is known for its hygienic features. This smart toilet comes with bactericidal features that can prevent any bacteria from breeding in your toilet. Aside from that, it also has comfort features like a massage wash, warm water bidet, and warm seats. It even comes with a power saving flush system so that you don't use too much water when flushing.
Power saving flush
Automatic lid
Air deodorizer
Antibacterial cleansing feature
Sophisticated European inspired design
LED night light included
7.  Toto Neorest High Efficiency Dual Flush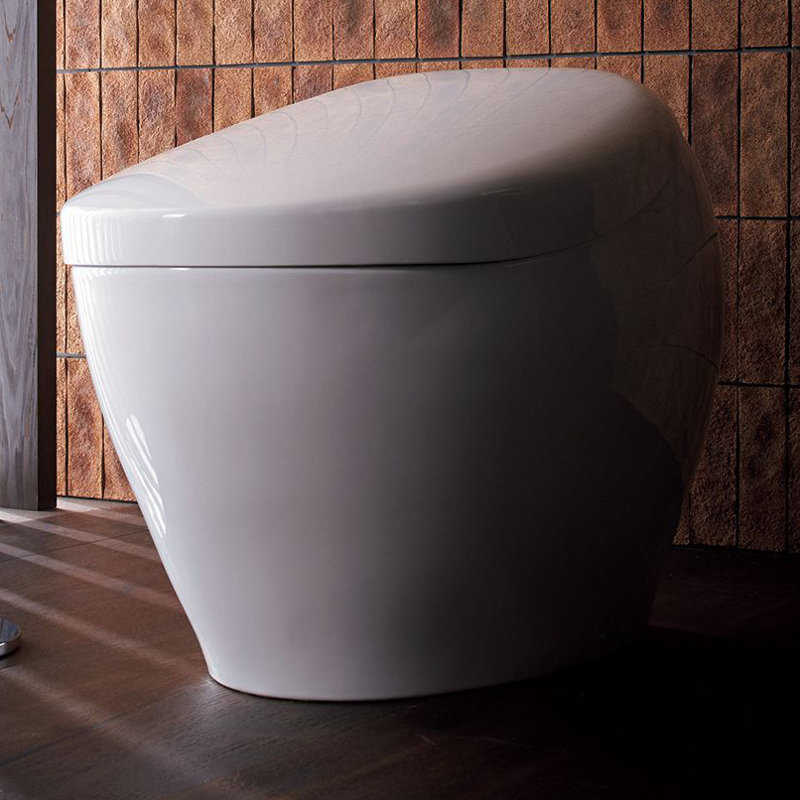 If you want a smart toilet that pretty much cleans itself, then this is most likely what you're looking for. This smart toilet has a dual cleaning feature. The first one is the Cefiontect which is special glazing that allows dirt to slide off the toilet bowl easily. The second would be the auto pre-mist spray.
This combination cleanses any dirt from your toilet easily – even the solid waste inside the bowl. That way, you don't have to clean so much. Also, it comes with an air deodorizer to cleanse the smell.
Air deodorizer
5 temperature settings
Cefiontect ceramic glazing
Pre-mist spray
2 User memory settings
Automatic flush
1G Tornado Flush system
Automatic lid
Electrolyzed water
Dual Flush
UV light
Smart Toilet Buying Guide
Now that you have the list of the best smart toilets in the market, it's time to know which factors to consider when buying one. The thing about smart toilets is that they are actually just regular toilets but with a lot of added tech features.
That's why you have to look for the features that would suit your own personal needs and wants. They are as follows:
1.  Heated Seat
The first thing to look out for would be a heated seat. Now, most smart toilets would already have a pre-configured temperature for their seats while others have adjustable temperatures. You can choose which one of the two you want.
2.  Night Light
Not all smart toilets have night lights, but it sure is a handy feature to have. This is a good feature especially when you want to go to the bathroom at night and are too tired to turn the lights on. It can help prevent you from falling over or missing the bowl.
3.  Cleanse Mode
Cleanse mode refers to how the toilet helps you wash after you do your business. The standard for toilets would be the rear cleanse after you have a bowel movement. There are also smart toilets with bidet seats and front cleansers. Some actually come with both that are adjustable and have water temperature adjusters. You just need to choose the best one for you.
4.  Cleaning System
While most smart toilets just make use of ceramic glass material to make cleaning easier, there are some smart toilets that can actually clean themselves. These are the ones with the pre-mist and electrolyzed water systems. You can choose which one suits you better.
5.  Air Dryer
Most of the smart toilets come with some sort of air dryer that will help you dry off after you've cleaned yourself with the bidet or washer. These air dryers usually have one standard temperature in which it blows air to dry in the same way that a toilet hand dryer would. However, there are some that come with an adjustable temperature that can be controlled through a digital remote.
6.  Massage or Pulsating Washers
There are smart toilets that come with massage jets to help give you some sort of a massage the same way that hot tubs do. It's really up to your preference whether you want to have this feature or not.
7.  Music Capability
If you want a smart toilet that can play music, our Kohler K-3091-NPR-HB1 Numi One Piece Toilet is great for you. However, not everyone would want a toilet that can play songs. Therefore, it's really up to you if you want something like that for your bathroom.
8.  Energy Saver Mode
If you are very particular with electricity consumption (because a smart toilet will make use of a lot of energy), then you'll most likely want one that has an energy saver mode. Some of our toilets in the list have energy saver modes and even an emergency flush mode that can help you save power. 
Conclusion
Out of all the choices, the best smart toilet in the list would be the Toto Neorest High Efficiency Dual Flush. By comparing the features of all the products, we can see that this particular model has it all.
It comes with a very efficient cleaning system, powerful dual flush, automatic lid, electrolyzed water, UV light, and pretty much everything that you'd want in a smart toilet. This toilet is great because it's like all the features are combined into one very efficient smart toilet. Of course, it is a bit expensive, but you'll definitely get your money's worth with this product.