Grohe is a Germany-based sanitary fittings and shower systems manufacturer. The company is known for its high-quality kitchen and bathroom luxury fittings, as well as innovative shower systems. Among its in-demand products are kitchen and bathroom taps, shower heads, and kitchen and bathroom spare parts.
Check out our top 6 Grohe shower head reviews below and know each product's pros and cons!
See all Grohe shower heads on Wayfair
Reviews of Top 6 Grohe Shower Heads
1. Euphoria Cube Rain Shower Head
As a leading shower head manufacturer in the market, Grohe has once again created a stunning product with Euphoria Cube Rain Shower Head. This is a handheld shower head with a SpeedClean system that ensures clean and lime-free water.
2. Cosmopolitan Shower Head with SpeedClean Nozzle

Yet another best shower head from Grohe is this Cosmopolitan handheld Shower Head. Just like the Euphoria Cube Rain Shower Head, it is also a luxury shower head. This features a SpeedClean Nozzle system and is suitable for both residential and commercial use.
3. Geneva Freehand Shower Head with Concealed Fitting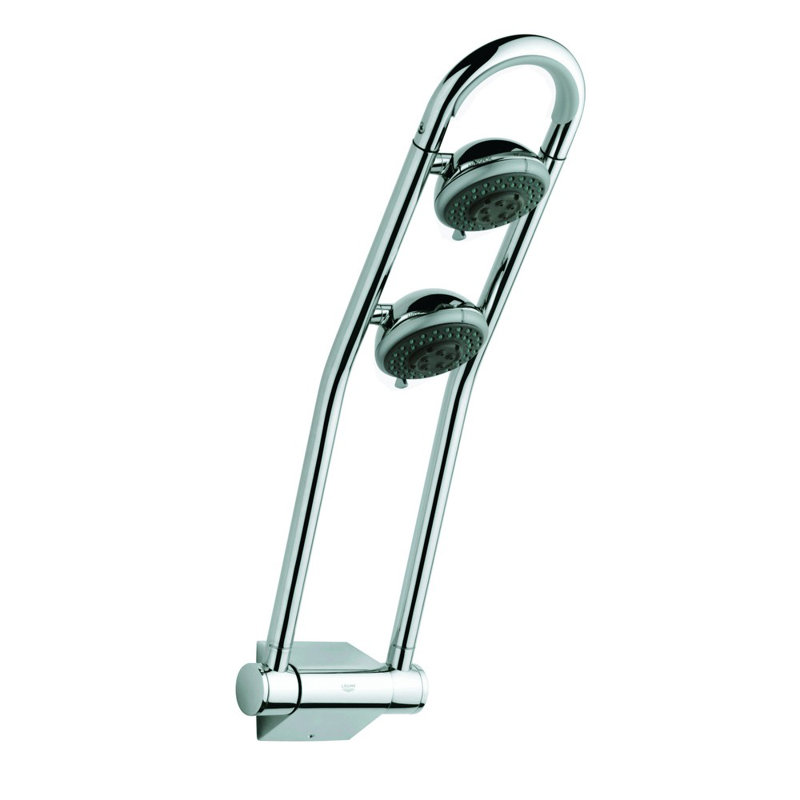 Not a fan of handheld shower head? Then a freehand shower head is your good match. This shower head from the Geneva line has a unique and timeless design, making it easier for you to add this to any bathroom interior you currently have. Moreover, it has two shower heads that you can freely adjust anytime.
4. Relexa Shower Head with DreamSpray Technology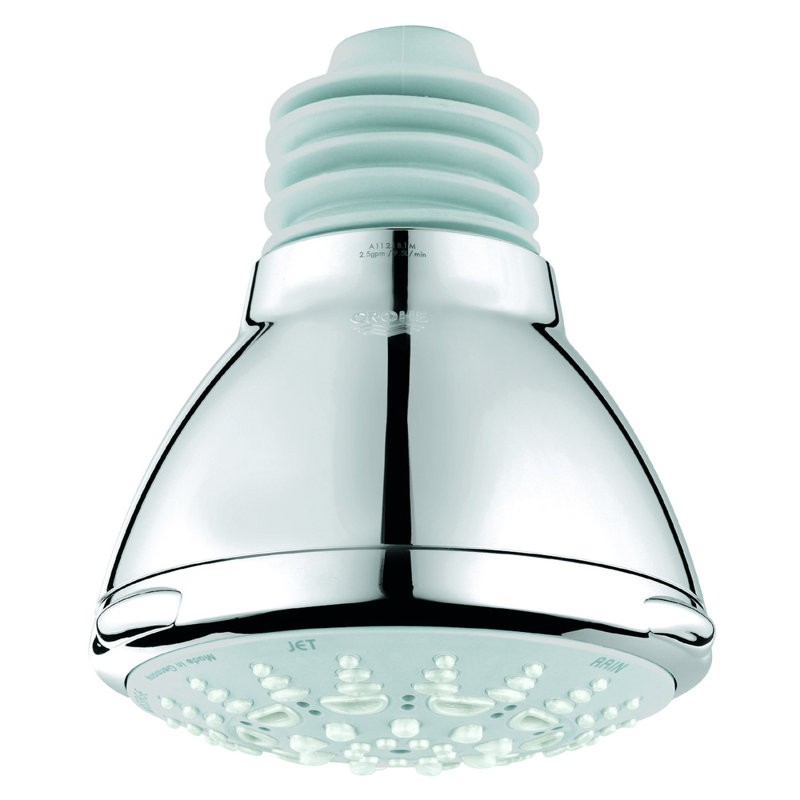 Want more options for your luxury shower head list? Relexa Shower Head from Grohe is one of the top shower heads that are featured in most shower head reviews. Its three notable features that a lot of its users love are the Grohe StarLight finish, DreamSpray technology, and the SpeedClean system.
5. Adjustable Rain Shower Round Shower Head (12″)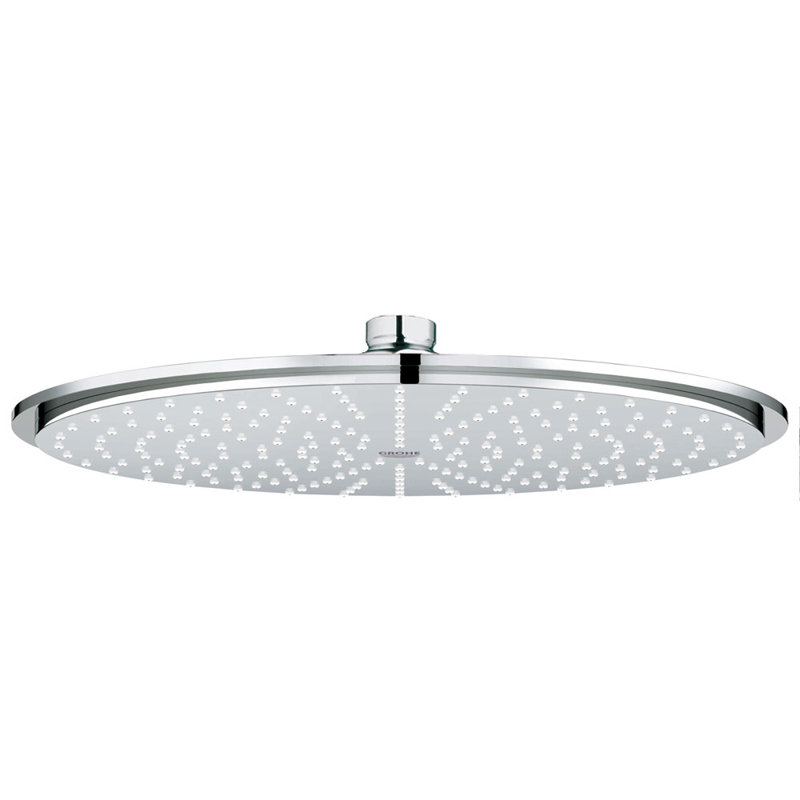 A satisfying full spray shower experience is what this Rain Shower Round Shower Head promises. It has a 12-inches round shower head that can be adjusted. It also has 208 spray nozzles.
6. Rain Shower Retro Shower Head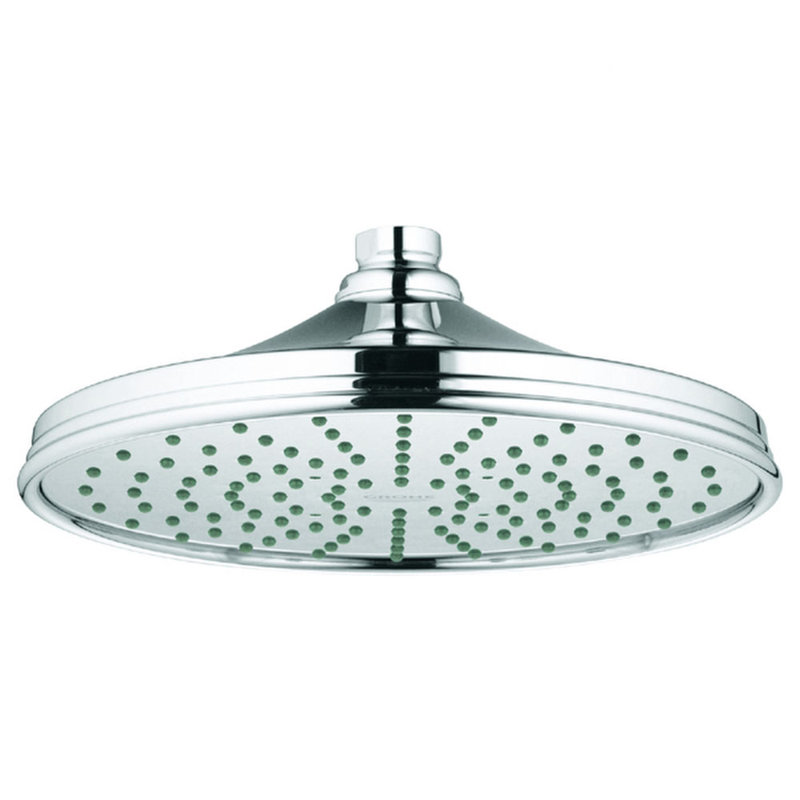 This Retro Rain Shower Head is also a ceiling mounted type of shower head. It has 252 nozzles and can be purchased in various finishes, namely chrome, sterling, brushed nickel, or oil rubbed bronze.
Conclusion
Choosing the best Grohe shower head means looking into a lot of factors. For starters, you have to consider if the shower head is suitable for commercial use, residential use, or both. This is because the commercial type is usually more expensive due to its many features. So, if you want a residential type of shower head, the Euphoria Cube Rain Shower Head is a great choice. It is packed with amazing features, plus it has an ergonomic design!
What about you? Which Grohe shower head from our Grohe shower head reviews is your favorite? Let us know by commenting below!