For more than 80 years, Hayward has provided its service for pool owners around the globe with their pool equipment. Their dedication, research, and development had led to the production of efficient and technologically advanced pool solutions.
Hayward has been serving pool owners with the mission of creating a comfortable and hassle-free pool experience. Thus, their team of engineers has worked hard together to achieve this goal. Today, their products cover a complete line of heat pumps, pool filters, automatic pool cleaners, heaters, controls and salt chlorine generators, fiberglass pools, among many.
In this article, you can check out the most popular Hayward Pool Pump Reviews that can help you in selecting the right equipment for your pool.
The Top 5 Best Pool Pumps Reviews by Hayward
1. Power Flo Corrosion Resistant Pool Pump for Above Ground Pool System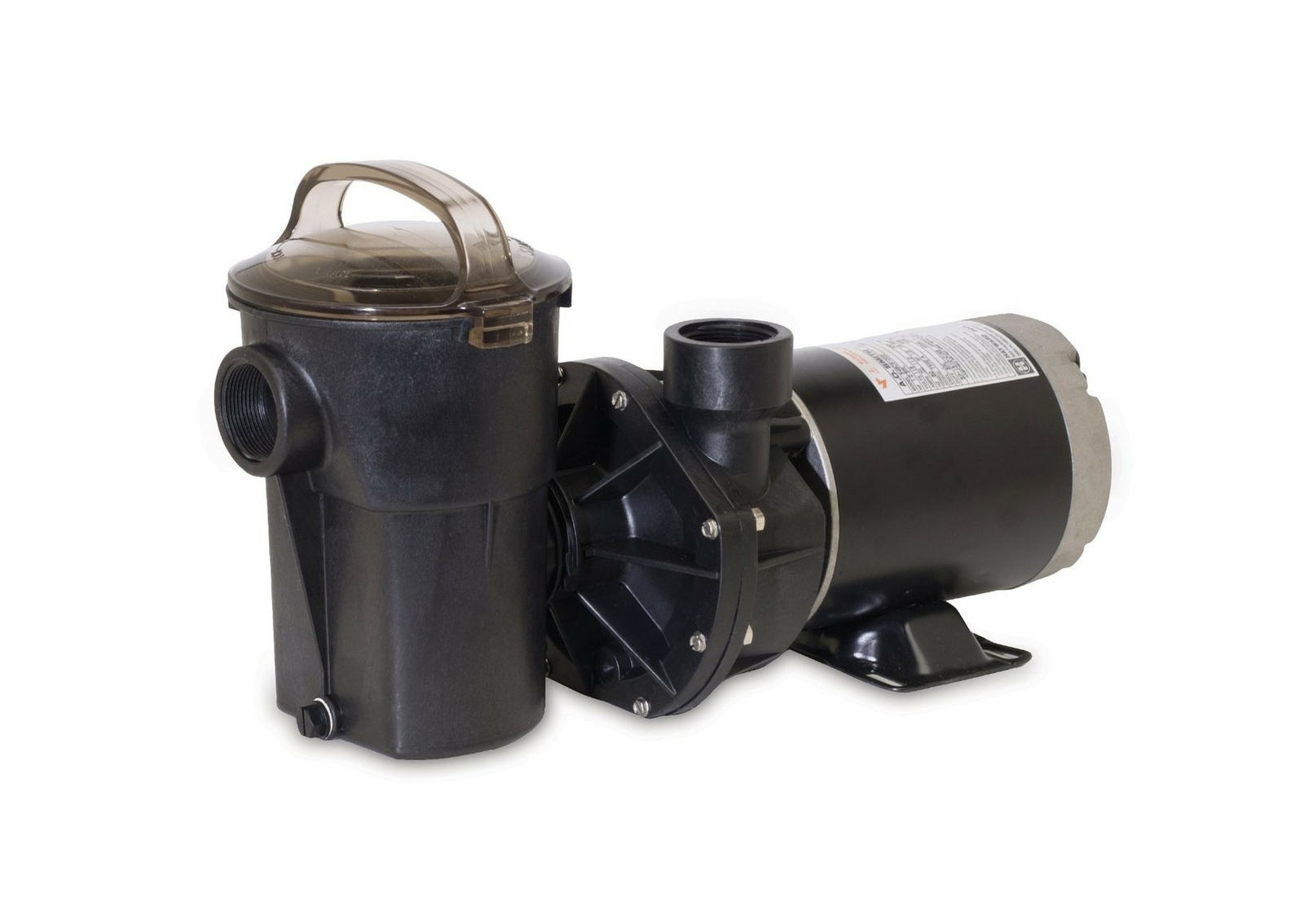 This pool pump is specifically designed to contend with the rigors of on-ground or above-ground swimming pool types. It is being run by a heavy-duty motor, so a quiet operation and dependable performance can be expected.
What Did Customers Have to Say:
Customers agreed that the pool pump has a long-standing life. Most owners said that it has durable construction, and it has been functioning for many years while still giving out a consistently reliable performance.
The customers also liked its energy efficiency and effective functionality. Generally, they considered that the quality is more than what the price is worth.
It has a thermal protector that will shut the motor off when under excessive heat in order to prevent damage to the motor circuitry.
It has a double-sized seal, drip proofing, and heat resistance that provides a long motor life.
The pump has an extra-large sized debris basket that keeps pool maintenance at a minimum.
When the motor overloads, the thermal protector shuts down, and the motor will automatically reset itself once a safe operating temperature is reached.
It has no power switch, so it needs to be plugged and unplugged in order to turn it on and off.
The top lid is difficult to take off.
2. Power Flo Matrix High Performing Above-Ground Pool Pump
Its integrated design and large profile have been engineered to meet the durability and high performance fit for large swimming pools. This pump is for pool owners that are looking for an energy efficient and high-performance pool pump. It is suitable for on-ground and above-ground swimming pools.
What Did Customers Have to Say:
Based on the Hayward pool pump reviews, customers enjoyed its dual speed features. It allowed them to use the low speed when swimming and the high pressure for vacuuming purposes. Generally, they rated this pool pump with a 4.4 rating out of 5 stars. Most of this rating had been generated due to its soundless feature. Customers shared a common liking about the motor operation being quiet even when used at both high and low speed.
Overall, the customers appeared to be pleased with the product and value.
It has a strainer basket in an industrial size for a wide debris collection; it requires little maintenance.
The motor is designed to be heavy-duty for a lasting lifespan.
The impeller has been built with wide openings in order to avoid clogging from debris, leaves, etc.
Its discharge orientation can be converted into horizontal or in a vertical position through a button.
The set-up and installment are simple and easy.
The filter basket lid when under the preset vertical discharge position is hard to remove.
3. Self-Priming Pool Pump for In-ground Pools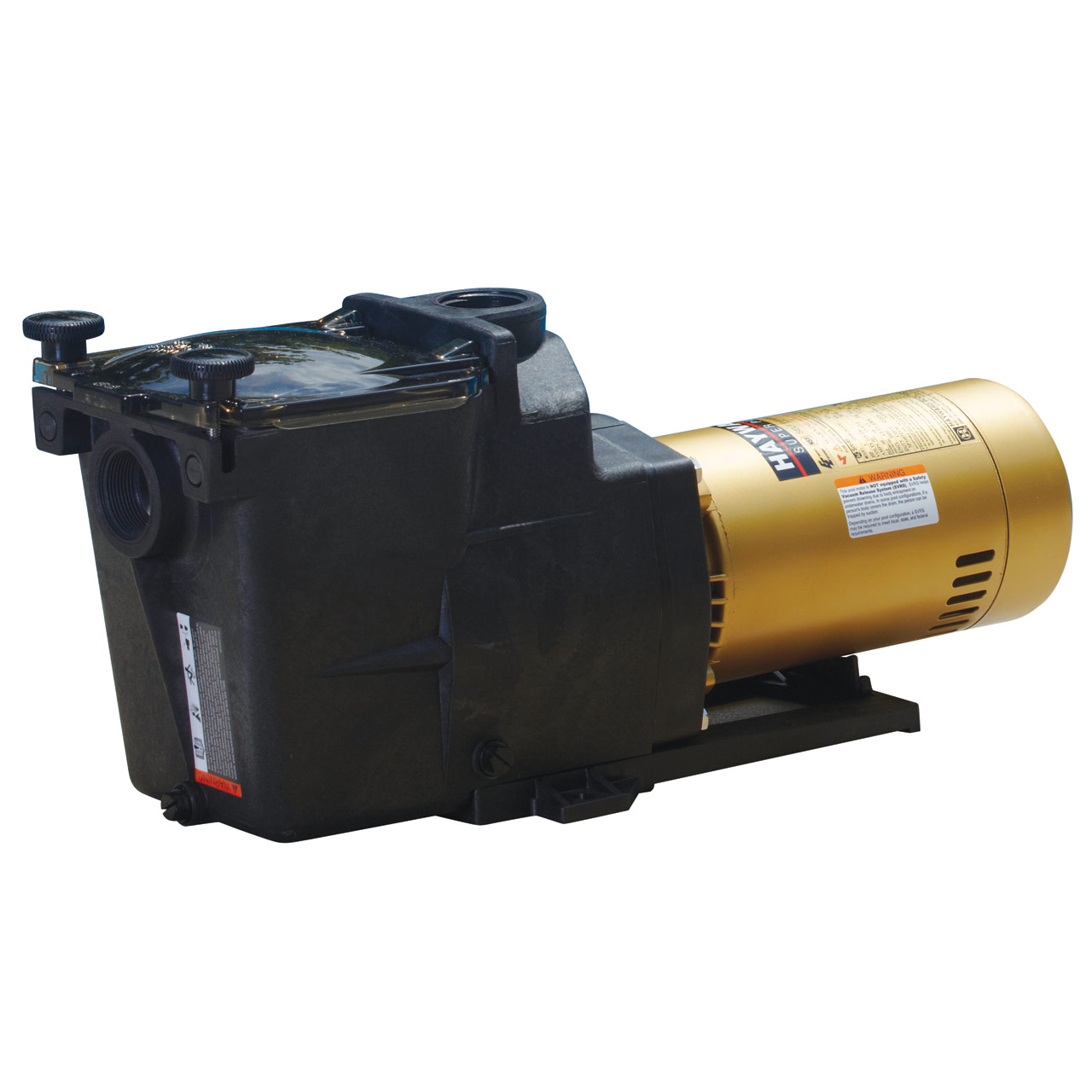 With dual speed and 1.5 horsepower, the pool pump is best suitable for in-ground pool and spas of all sizes and types. The super pump has been considered by Hayward as one of their best-selling pool pumps in the online market.
What Did Customers Have to Say:
What customers and users loved about this pool pump is its user-friendly design. The easy installation and extra tool features allowed them to receive a convenient and efficient operation. Customers said that they are surprised with its diversity to be used in different sizes and types of in-ground pools. However, minimal poor features were found and customers called for more improvement and development.
The motor delivers a heavy duty and high performance that helps create a cooler and quieter operation.
The installation and configuration of different speeds are easy to follow.
It has a super-size debris basket and large transparent strainer cover in a less frequent maintenance that can be used for debris removal.
The product has a quick and easy access to internal components through a 4-bolt system.
It has an available hand knobs swing away feature to make strainer cover removal easier without any tools required.
The low-speed circulation to the water cannot be sensed because of too much low pressure.
Customers also say that it has a shorter lifespan as compared to other Hayward pool pumps.
4. TriStar VS Stand Alone Pool Pump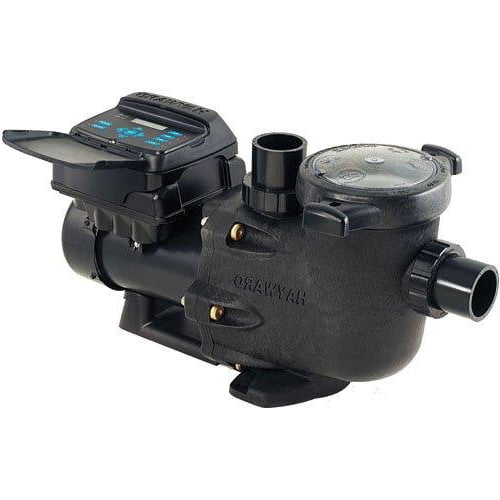 Energy Star, a partner program of the Environmental Protection Agency(EPA) has granted its certification to TriStar VS pool pumps for its compliance with the industry regulations. If you are a pool owner that promotes energy efficiency and want to protect the environment, this pool pump is for you.
This variable-speed pump is designed by Hayward to deliver a high performance while still providing efficiency on its operation. Energy Star has rated this pool pump due to its integrated electronic drive, hydraulic design, and permanent magnet motor features that allows pool owners to save up about 90 percent of their pool-related energy expenses.
What Did Customers Have to Say:
The extra power that this best Hayward pool pump provides had prompted the customers with larger pools to favor it. Furthermore, customers were pleased and satisfied with the energy savings that this pool pump offers. Most of them commented that there is a substantial decrease in their utility expense compared to their old variable-speed pool pumps.
The pump is fully programmable with eight custom timer functions and a 24-hour programmable clock
Its digital control interface can be rotated to four different mounts or positions for better viewing and convenience.
It has a Totally Enclosed Fan-Cooled (TEFC) motor for efficient and reliable operation.
It has auto-protection and on-board diagnostics for priming failures and voltage fluctuations.
TriStar VS pump has union connectors that make the installation easy.
The pool pump includes an optional wall -mount kit.
Since it has 4-speed options, it also means many timers, and programming them can be slightly complicated to some.
The pump would turn into its priming mode for some minutes when the program is switched to another.
5. EcoStar Energy Efficient Pool Pump
This variable-speed pump is one of the most energy-efficient among variable-speed pool pumps. In most markets, Ecostar is eligible for power rebates since it is certified by Energy Star. Some studies show that it can effectively lead to energy savings.
What Did Customers Have to Say:
Customers said that the pool pump is easy to install and use. They had also observed their decreasing power bill upon using the EcoStar variable-speed pump. Users vouched for the product's amazing features, saying all its promised features are true.
On the other hand, other customers experienced minor malfunctions, raising the need for replacement, and other issues like shorter shelf life.
It has a programmable controller with eight custom timer and speed functions and a 24-hour programmable clock.
It has a service mode that allows the pool maintenance to be done quicker.
The pump has a no-rib basket that can take care of removing debris.
The variable-speed pump has a limited shelf life.
Conclusion
Among the Hayward pool pump reviews, it has appeared that the Power Flo Matrix High Performing Above-Ground Pool Pump excels the most. This result was reflected after considering the features, functionality, energy efficiency, and customer ratings of all top 5 Hayward pool pumps. Our top choice holds features that outshine in terms of energy efficiency, long-shelf-life, durability, high performance, and quietness in operation.
This variable-speed pump is ideal for people who aim to get the best value for money.