Diving boards are great for both children and adults who like to have an enjoyable swimming experience. If you happen to be the type of person that loves to cannonball into the water, you'd love a good diving board.
Aside from being fun, they're now also under strict regulations to ensure the safety of the users. That said, a good diving board can be an amazing thing to add to your swimming pool.
Of course, there is the issue of deciding which brand and model out there is the best type. With the number of products in the market, you'll need to do your research so that you'll know which diving board is the best diving board to buy.
This list of diving board reviews and buying guide will help you do just that.
8 Things to Look for When Buying Diving Boards
Before discussing the list of top diving boards, it's always best to start with a buying guide. When you're shopping for the best diving boards, you'll most likely only choose one out of the 5 choices.
Since they're all high quality boards that are great candidates, the one you choose has to tailor fit your needs. For that, you'll need a list of buying criteria.
Here is one that we always use when narrowing down the top diving boards:
Type
The first thing that you need to take into consideration would be the type of board you're willing to get. There are three types to choose from, namely the diving platforms, diving boards, and the jump boards.
The platforms are those stiff boards that don't really bounce when you step on it. They're more often used for diving in instead of jumping.
The regular diving boards are the ones that have more bounce. These are better for larger and deeper pools where you can cannonball without hitting the pool floor.
Last is the flexible jumping board which has the most spring movement. These are the ones that you would usually see in the Olympics and are mostly used by the Olympic divers.
Depth of Pool
The next thing you need to take into consideration is the depth of the pool. This one is directly correlated with the type that you're going to buy. We recommend that you buy a board based on the depth of your pool. If you're the type to really springboard into the water, you'll need a deep pool for a flexible board. If not, a stiff board will do.
In any case, you may want to measure the depth of your pool before you choose the type you want.
Material
You must also consider the material of the board that you want to buy. The material is directly related to the durability of the board. If you want your board to last even during stormy or strong weather, you'll need a board that is either made of stainless steel, acrylic, fiberglass or resin. Wood is also good but the first mentioned three are less likely to depreciate as fast.
Durability
The durability is not only based on the material that is used. It is also based on the usage. Flexible boards will offer more bounce and is used by people who cannonball.
Obviously, more bouncing will mean more pressure on the board. So, if you buy a flexible board and springboard yourself into the pool every time, expect it to wear out faster.
In contrast, a stiff board will not wear out as fast because you can't really bounce on it. Since it gives minimal bounce, there's also minimal pressure exerted on the board, thus increasing its lifespan.
Safety Feature
While diving boards are generally very safe, it still pays to be extra careful with some added safety features. This is especially essential if you have children who like to dive or jump into the pool.
A safety feature that you'll want to find in a diving board would be an anti-slip feature. This feature offers a padding that prevents people from slipping on the board and accidentally falling into the pool in bad form.
Weight Capacity
The weight capacity is also somehow related to the durability of the board. One of the things you must know would be the average weight of the people using the pool. Take note that different boards have different weight capacities. So, if your board cannot take the weight capacity of your divers, it will break apart.
That said, always check the weight capacity of the board first then compare it to the weight of your swimmers to see if they match.
Style
Even if your pool is beautifully designed, having a diving board that doesn't match the pool's design will stick out like a sore thumb. Hence, it pays to have an eye for style so that you can choose the best designed diving board for your pool. Of course, this criterion is a little more subjective, so you'll have to use your creativity on this one.
Price and Brand
The last thing that you have to take into consideration would be the price and the brand of the diving board that you want to buy.
Always remember that a good diving board will ensure not only the fun of your family and friends but also their safety. Cheap, low quality boards don't usually have good safety features and would have low durability. High-quality ones can last very long and will have all the necessary features that you need. All of the brands that we've listed are all well-known and pretty reasonably priced.
Top 5 Best Diving Board Reviews
Now that we went through the buying guide, we're now ready to go to the list of diving board reviews.
1.  S.R. Smith Fibre Drive Diving Board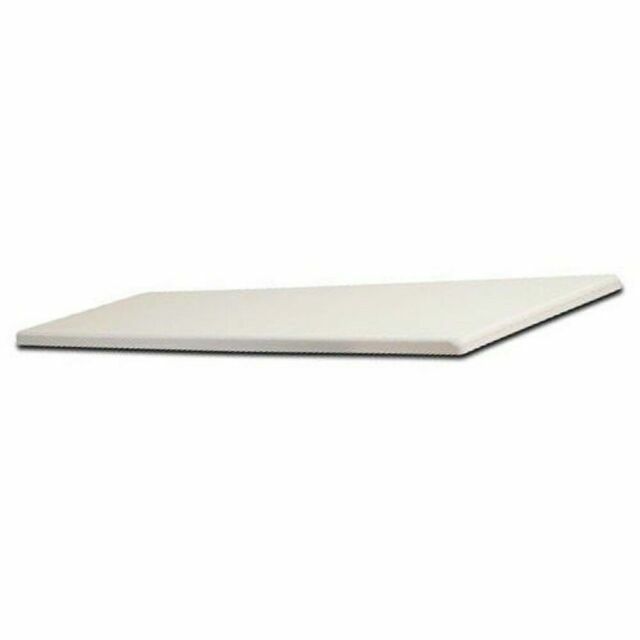 S.R. Smith is one of the more well-known brands of diving boards, and it doesn't disappoint with the Fibre Drive model. This model is known for its Surefoot non-slip tread, making it one of the safest boards on the list.
Also, it makes use of stainless steel as its material, making it extremely durable and resistant to corrosion and rust.
Highlighted Features:
Surefoot non slip feature
Comes in three different sizes
Beautiful white color
Stiff stainless steel material
200 to 250 pound weight capacity
2.  Inter Fab Duro Beam Diving Board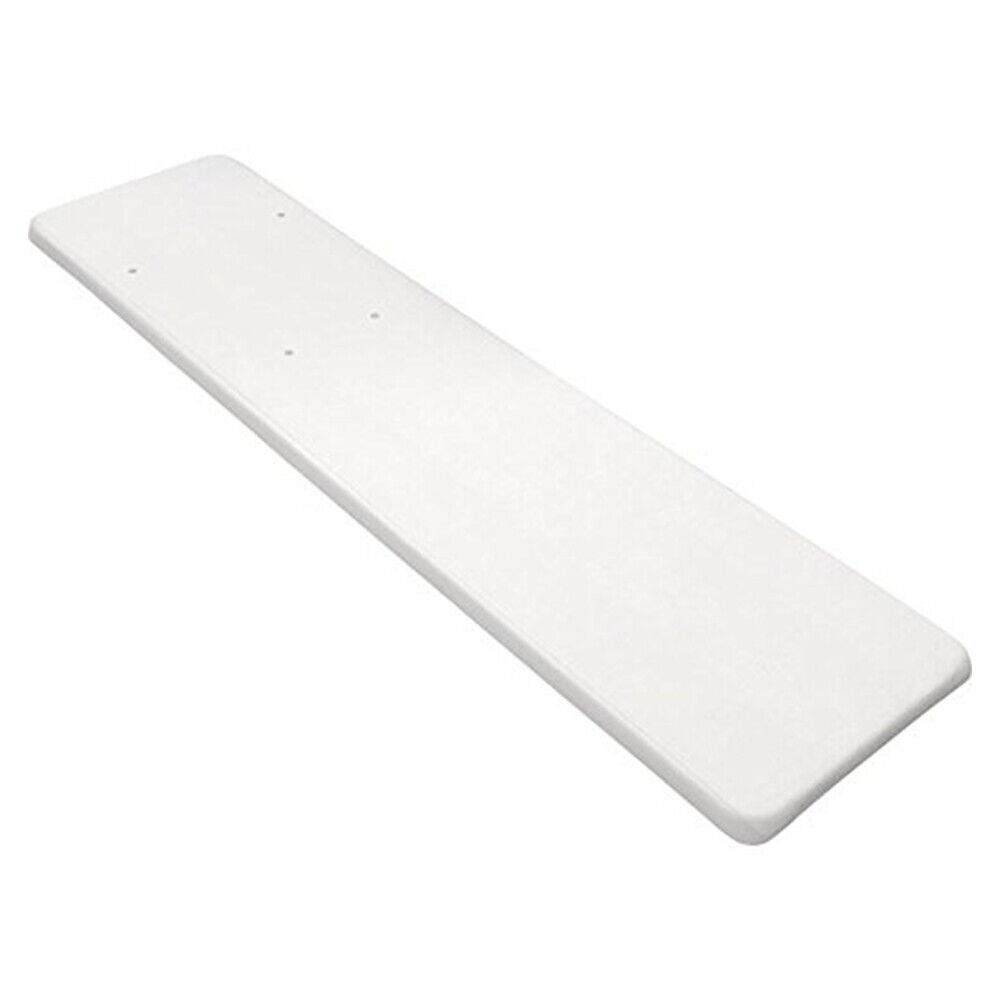 If you're looking for something a little more flexible, this one is the one to look out for. Instead of stainless steel, it makes use of fiberglass material for its body and acrylic for the surface.
The fiberglass material makes it rather durable and very strong. The acrylic material on the surface, on the other hand, is to prevent slipping. Acrylic is a slip resistant material, which is almost as good as a non-slip tread.
Highlighted Features:
6 feet in length
Strong fiberglass material
Slip resistant acrylic material for surface
250 pound weight capacity
Dual beam laminated core
Comes in four colors
3.  S.R. Smith Flyte Deck II Pool Diving Board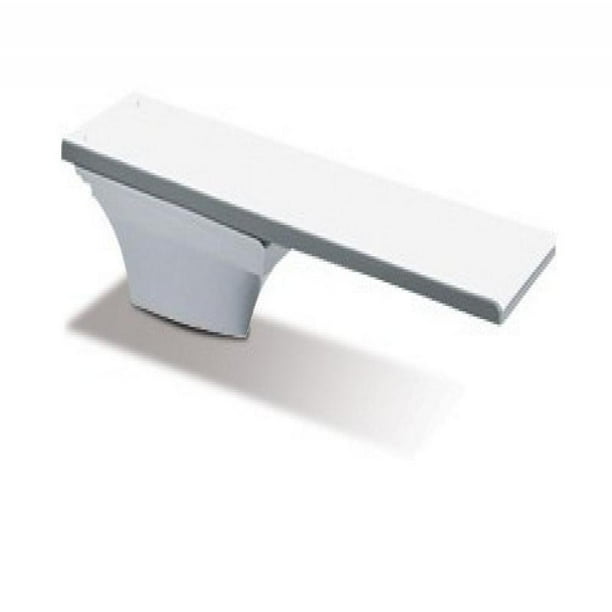 The Flyte Deck II Diving board features both a board and a stand combo, allowing you to have maximum springing power for when you make your dive of jump. The stand is extremely durable and will be able to take the weight of around 200 pounds on it.
Also, the board already comes with all the necessary hardware that is needed to install the stand, so it's pretty easy to install. All you need to do is follow the manual, and you should be able to get the installation done yourself. You may also get a professional to do it if you want.
Highlighted Features:
Features both a board and a stand
Surefoot non slip feature
Easy installation complete with all hardware
200 pound weight capacity
4.  S.R. Smith G Salt System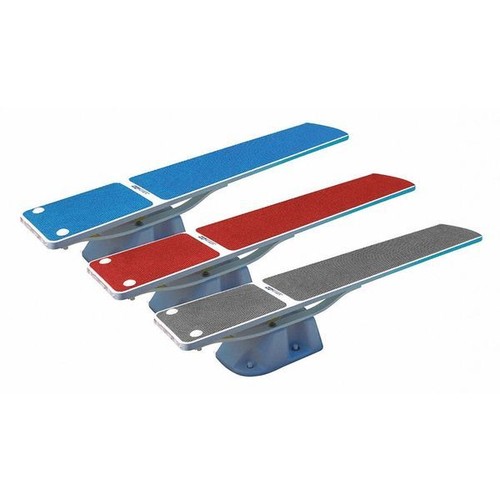 This board provides the ultimate grip for when you want to jump or dive. Because of a marine grade diamond composite material on the surface, you won't have to worry about slipping. If you're worried about the material hurting your feet, then you can be at ease because it won't really affect your feet at all.
Another cool thing about this diving board is its design. Unlike the usual white design, it showcases a blue, sporty design which is great for professional swimming pools.
Highlighted Features:
Blue, sporty design
Anti-slip diamond shaped composite surface
Comes with durable stand and hardware for installation
Compatible with salt pools
Very flexible
5.  Lillipad Diving Board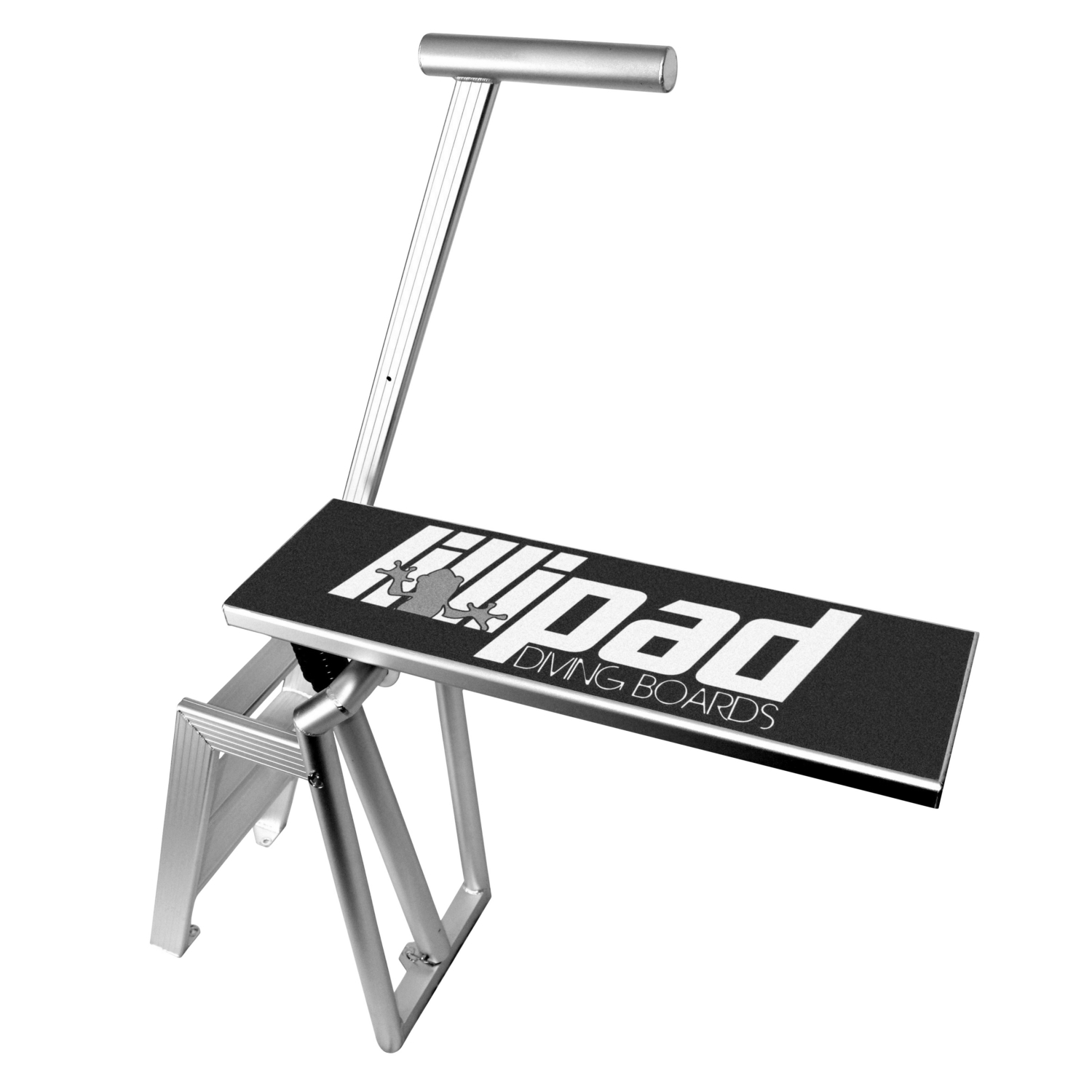 The last on the list is the Lillipad diving board. This is probably one of the sturdiest diving boards that you'll find in the market being made out of aluminum for its body and stainless steel for its surface.
The stainless steel coating allows it to be corrosion and rust resistant, allowing you to use it even in bad weather. To further make it sturdier, it has this energy cancelling design, which allows it to keep in place without moving an inch.
Finally, it has quick release pins allowing you to store it easily and install it easily as well.
Highlighted Features:
Sturdy design
Weight capacity of 250 pounds
Aluminum and stainless steel material
Release pins for disassembly and quick assembly
How To Install A Lillipad Diving Board
Frequently Asked Questions
If ever you do have any more questions at the top of your head, we'd like to answer them as well. For that purpose, we listed down a few FAQs that most people ask us along with the respective answers.
Q: Is installing a diving board a DIY job?
A: If you have experience in installing diving boards, you probably could do an installation job. If not, then you'd best hire a professional to do installation instead.
Q: How do I clean my diving board?
A: You can use bleach and water on it and scrub it with a brush. This should be able to take out any grime or dirt that got stuck to it.
Q: What's the best way to prevent wear and tear?
A: Aside from cleaning the board, you may also want to cover it with a diving board cover, especially during rain and snow storms. Doing this can at the least, extend the shelf life of the board.
Q: Do you need a permit to get a diving board?
A: You do not necessarily need to get a permit for a diving board, but you do need to follow certain pool regulations set by your local government. This also includes regulations for diving board use and installation.
Conclusion
That concludes our reviews for the best diving board brands that you can find in the market. Now, if you're after the best one out of the five choices we've listed above, then we'd suggest you look into the features that suit your preferences the best. But if we were to choose the best one, we'd definitely go with the S.R. Smith G Salt System.
For us, the S.R. Smith G Salt System is a revolutionary board with an unbelievable grip, ensuring that you won't slip on the surface. Other than that, it's also durable and very much compatible with salt pools (it won't corrode like other metal boards). We also love its blue, sporty design as it resembles the diving boards that you can see in Olympic pools
Lastly, we also love how flexible it is. If you happen to be a spring boarder, you can really appreciate the flexibility of this board. Just to give you an idea, it can launch you into the air 2 inches higher than most boards would. However, this is good for you only if you love a good jump.
With that, the S.R. Smith G Salt System diving board ties in to what we would definitely look for in a board. That's why we put it in our top spot since it's fun for both the kids and adults.