During the winter season, you'll need a good heating system that will allow you to warm up your home. One of the best products to have, whether in your living room or in your patio, is a good tabletop fireplace.
But which table fireplace should you buy? We've got a list of the best tabletop fireplace products that you can check out here.
Take a look at 10 of our choices:
Best Table Fireplace for Indoor and Outdoor Spaces
1.  Terra Flame Wave Gel Tabletop Fireplace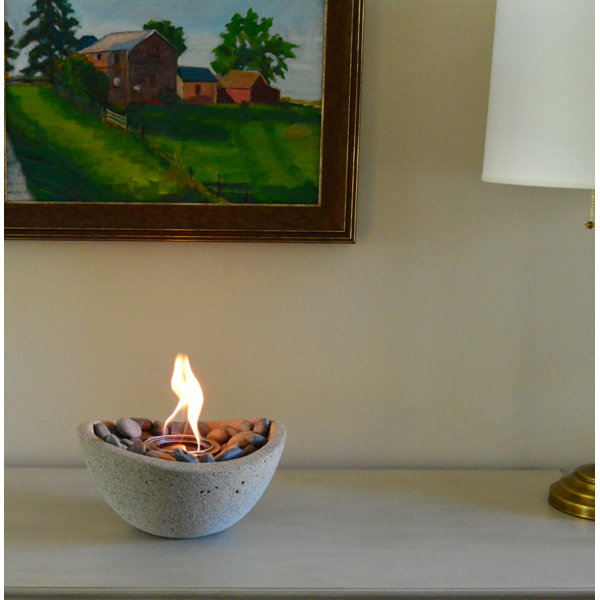 This is a quaint little tabletop fireplace that can add a whole new dimension to your table. What makes it great is its design. It is designed to give a relaxing atmosphere to both indoor and outdoor spaces.
If you're the type of person who likes a Zen feel, then you'll feel right at home with this tabletop fireplace.
What Customers Love:
Sturdy built and durable structure
Compact size to fit any table size
Very relaxing feel
Quaint, small flame
2.  Regal Flame Portable Ethanol Fireplace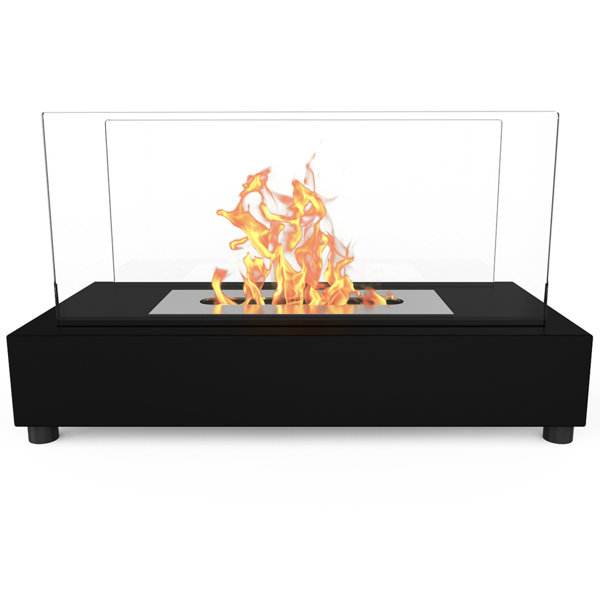 The great thing about this tabletop fireplace is that it makes use of bio-ethanol fuel. This type of fuel is much cleaner than traditional propane fuel and doesn't create foul smelling smoke.
Aside from its fuel, you'll also like its overall design. It's suited for more modern and contemporary furniture or design. It combines great functionality and clean fuel usage.
What Customers Love:
Gives an upscale ambiance
Efficient heating feature
Good size for average homes and porches
3.  Ignis Products Tower Ventless Bio Ethanol  Fireplace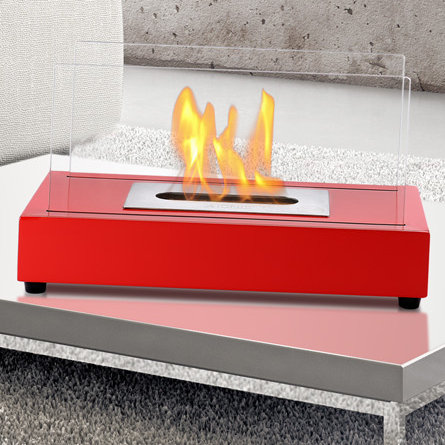 If you happen to be looking for a fireplace that does not require any vents, then this is probably the best tabletop fire pit for you to get.
With this handy product, you don't need any chimneys, gas lines, or even electric lines. All you need is some bio-ethanol fuel and you can get it working right away.
Also, it allows you to have 3 hours of continuous burning time before you refill it again.
What Customers Love:
Simple but beautiful design
Very easy to set up
Adequate heat production
4.  Orren Ellis Craddock Tabletop Fireplace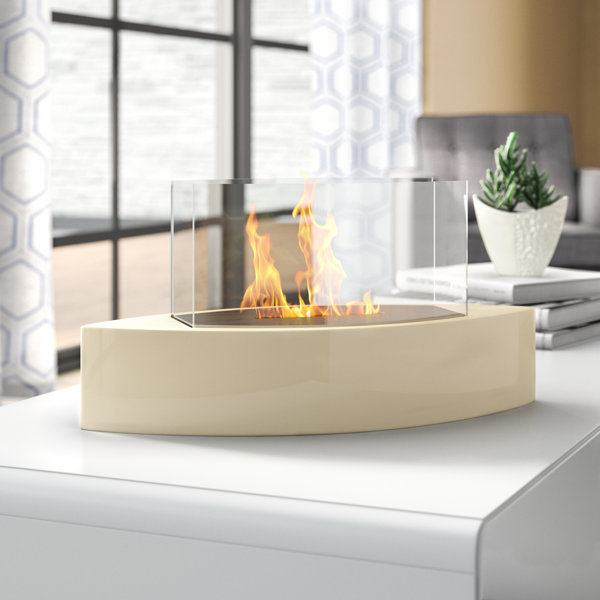 Are you looking for a tabletop fireplace that has an extremely unique design?
Then we'd recommend you take a look at the Orren Ellis Craddock Tabletop Fireplace. It has a steel base where the fire comes out. When it does, the flame is encased in a glass box.
This is a kind of fireplace that's very versatile and goes well with many interior or exterior designs.
What Customers Love:
Very strong heat output
Perfect for dining tables
Runs for 2.5 hours straight
15-minute refilling time
5.  Anywhere Fireplaces Broadway Tabletop Fireplace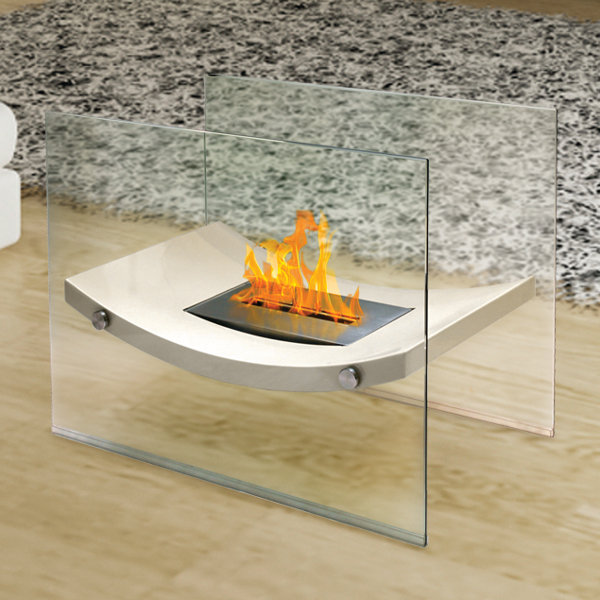 The great thing about this fireplace is its coverage. This fireplace has a coverage of approximately 300 square feet, which is enough to cover a small patio.
At the same time, it also has a BTU output of 8000 which is pretty impressive for most tabletop fireplaces. When it comes to efficiency and power, we can vouch for this fireplace.
What Customers Love:
Beautiful look
Thick glass
Easy assembly
Strong warming power
6.  Endless Summer Propane Tabletop Fireplace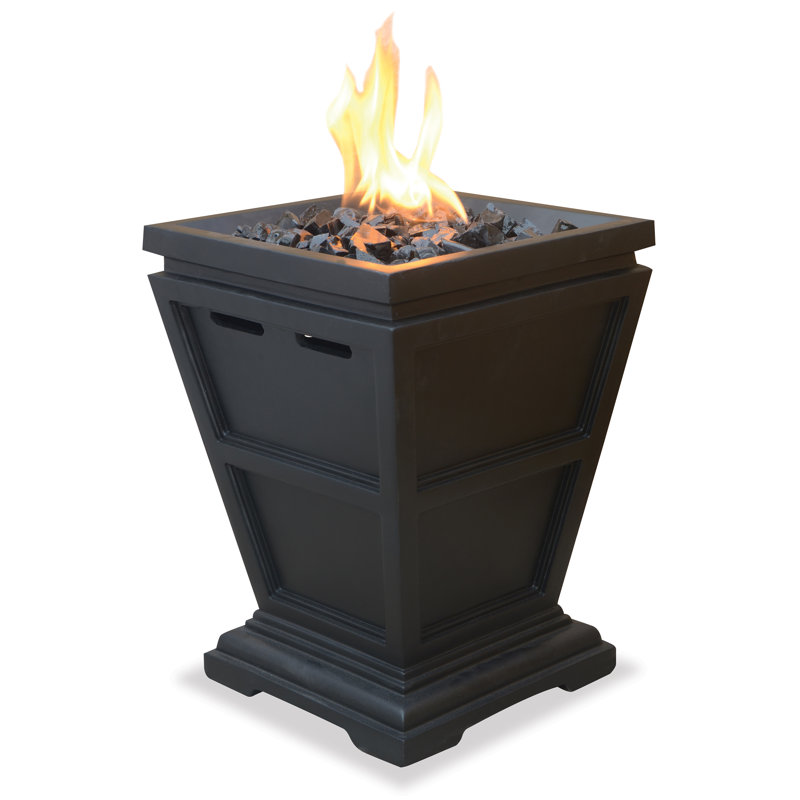 This is surely one of the best tabletop fireplaces to have as a centerpiece. Its design is pretty unique as it gives off a rather vintage vibe to it.
If you're the type who's into an old, classy type of feel, this one can suit your tastes. It also goes pretty well with vintage style furniture that are usually dark colored or made of dark wood.
What Customers Love:
Succinct style
15-inch flame
Durable stainless steel
Hidden propane tank
7. Firetopper Propane Tabletop Fireplace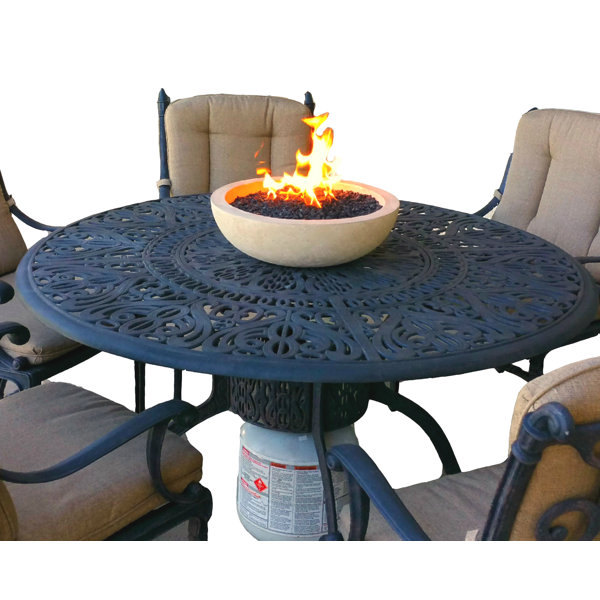 This tabletop fireplace can burn for an extremely long period of time at a very strong rate. To be a little more specific, this one can burn for 40 hours straight with just one tank of propane.
It also emits heat of up to 50,000 BTU which happens to be the highest heat emission rate we've seen so far. If you have guests over and need to warm your patio or even indoor lounging area, this is the one to get.
What Customers Love:
Beautiful and relaxing design
Efficient and strong heating system
Lasts long continuously
8.  England's Stove-works Tabletop Fireplace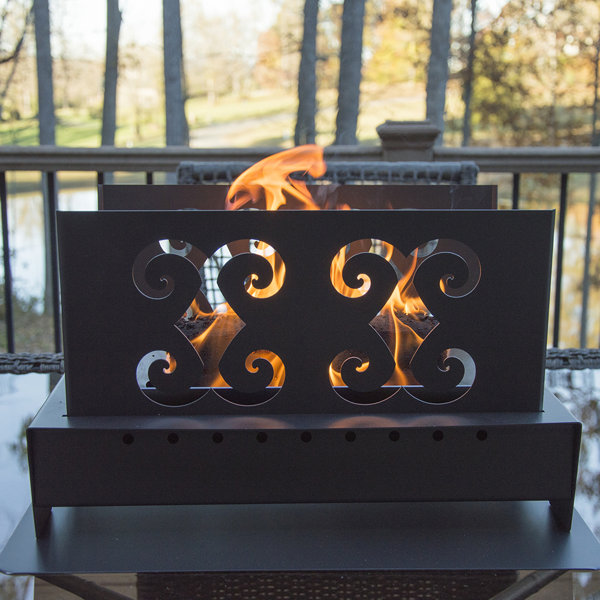 Last on the list is the England's Stove-Works Tabletop Fireplace. This happens to be one of the most durable fireplaces you can find because it's made of 16-gauge steel. This material is known for its long shelf life.
Aside from durability, it's also portable and easy to assemble. It even comes with a burn tray where you can put logs that you can burn.
What Customers Love:
Eco-friendly usage
Gives an old world feel
Does not require any set up time
9.  Nu Flame Ardore Bio Ethanol Fireplace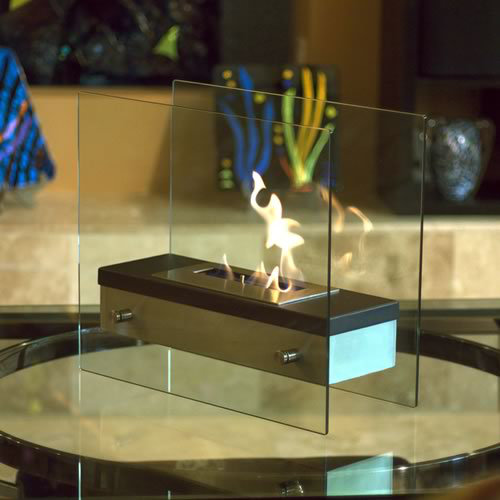 This one is pretty similar to the Orren Ellis fireplace in a sense that it both uses glass in its design. The only difference is that it puts the flame in between two glass panes instead of enclosing it in a box.
In any case, its design is also pretty unique and rather classy at the same time. It's both strong and adds a touch of sophistication to your table.
What Customers Love:
Elegant design
Strong heat output
Compact size
10.  Bond Manufacturing Propane Tabletop Fireplace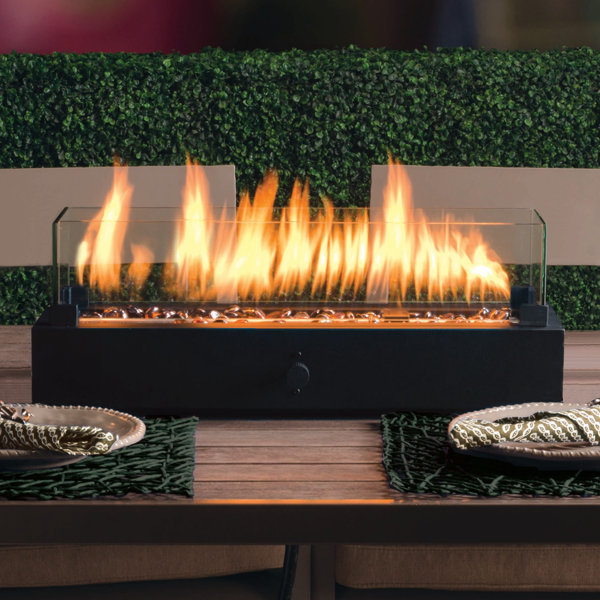 This is a very popular choice among people who are looking power when it comes to heating. To be specific, this tabletop fireplace emits a total of 40,000 BTU. This allows you to provide strong heat to your visitors if you guys hang out in the patio.
It's also great for those who want to heat up their big living rooms.
What Customers Love:
Luxurious look
Long size
40,000 BTU heat output
Conclusion 
With this list in your hand, you now know what products to look for when you're seeking the best tabletop fireplace. Of course, we have our own opinion on which one is the best out of the best.
For us, we think the Firetopper Propane Tabletop Fireplace is the best simply because it offers the best value. It lasts 40 hours continuously, has a strength of 50,000 BTU, and goes well with any design. It pretty much has everything you'll need in a tabletop fireplace.
If you're looking for a high-quality heater, buy this fireplace or check out the other 9 choices now!