One of the most things to note when building or remodeling a bathroom is to have the best bathroom exhaust fan to help eliminate moisture and odor inside.
Why Choose a Panasonic Bathroom Fan?
It is the Basic Management Objective of Panasonic to enhance the quality of life throughout the world through the devotion to society's development as a result of the business activities. Thus, the company can assure you that the products are of top quality and are all made in diligence, dedication, and integrity.
9 of the Best Panasonic Bathroom Exhaust Fans
To make your search easier, we have made a list of the best Panasonic bathroom fan in the market along with some of the Panasonic bathroom fan reviews:
1.  FV-0511VQ1 WhisperCeiling DC Ventilation Fan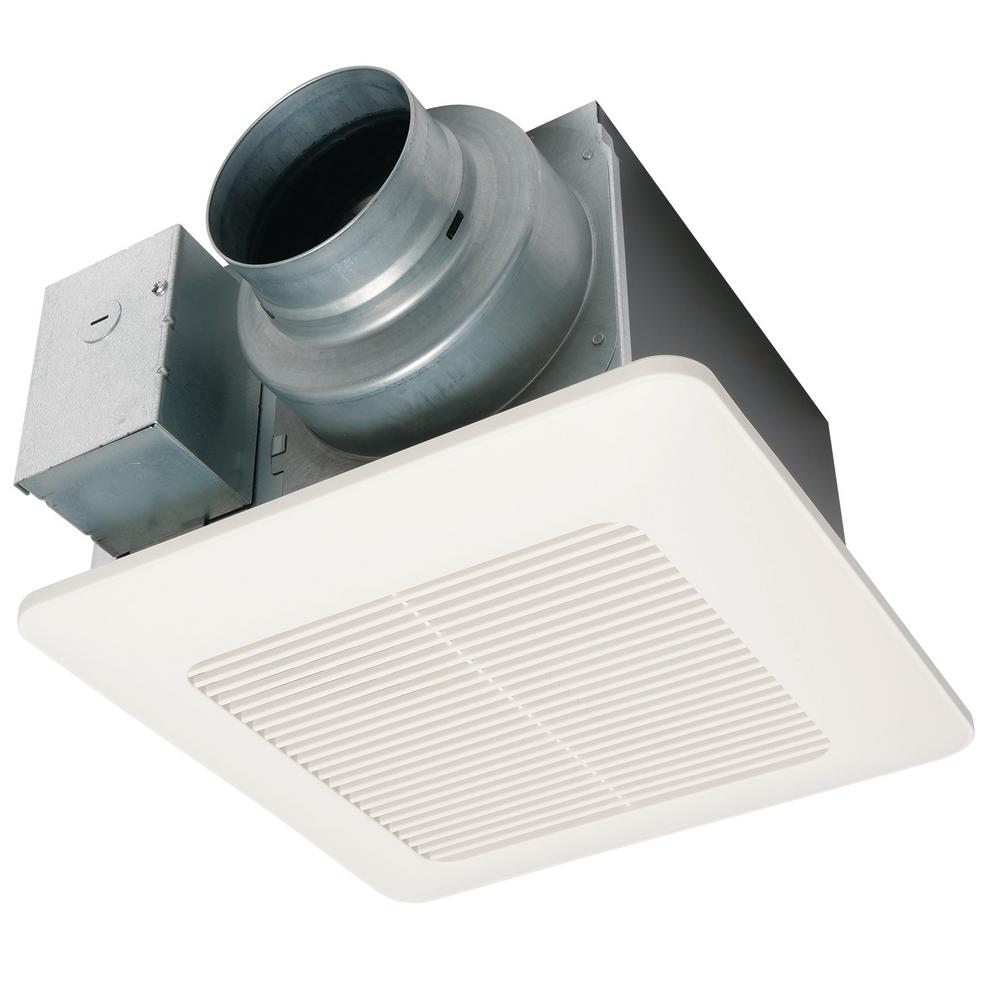 One of the quietest products in the list of Panasonic bathroom fans is this model with only 0.3 sones. Noise level is one of the factors you definitely have to consider when purchasing an exhaust fan.
The Pros:
Exceptionally quiet
Ideal for residential use
Easy installation
Guaranteed long life with 3 years warranty on parts and warranty of 6 years on motor
The instruction manual contains nifty charts with cfm-rpm-watts comparing different speeds and models.
The Cons:
Some reviews say the instructions are poorly written.
One consumer said it had condensation in the fan body which was caused by a design flaw.
As this model is a 4" duct model, using a 6" duct or up could reduce airflow and increase noise because of the restriction you might have at the motor.
2.  FV-08-11VFM5 WhisperFit EZ Retrofit Fan with Motion Sensor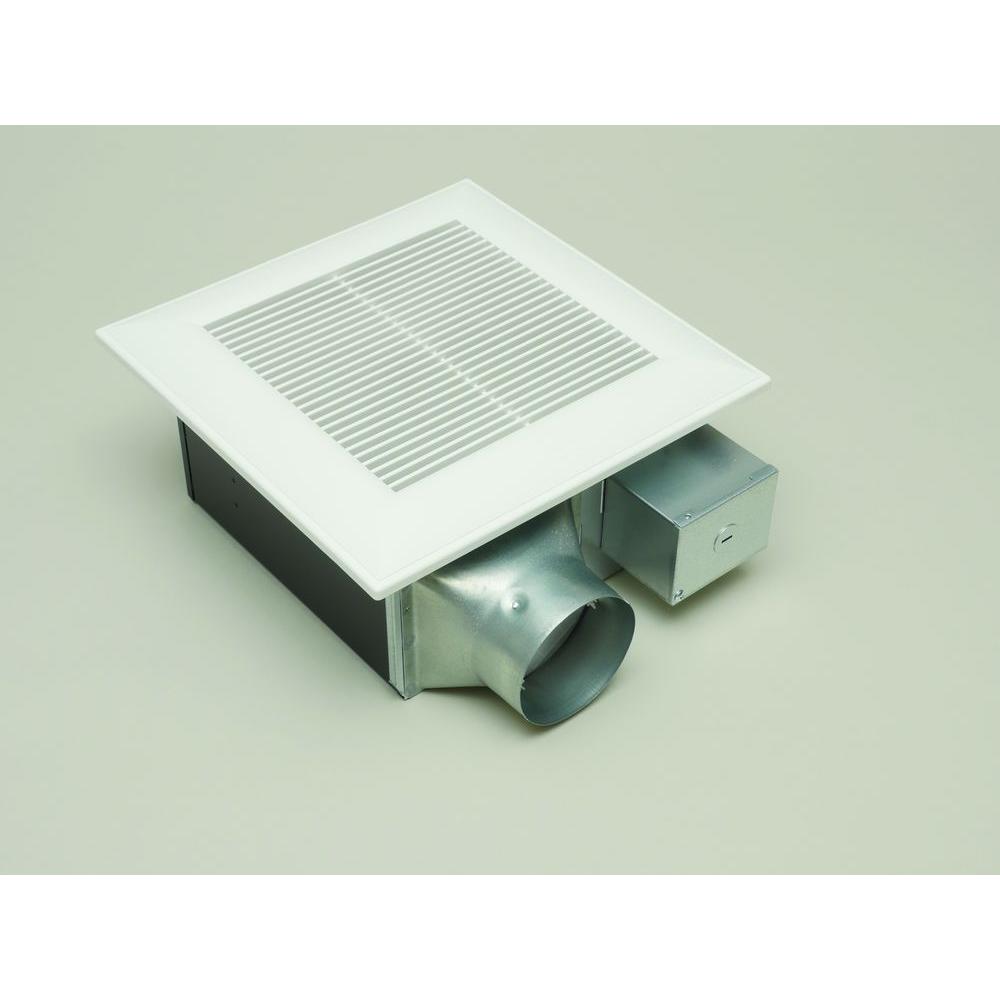 This product features a motion sensor that enables the fan to operate every time the light is on.
The Pros:
Ideal for either commercial (hotels) or residential use
Features Pick-A-Flow selector which lets you choose your required airflow.
Easy installation (about 20-30mins.)
UL listed for tub or shower enclosure but only when GFCI protected.
The Cons:
This specific model is not yet Energy Star certified.
Reviews mostly say the instructions are very vague.
When on full speed, it's said to have a cyclical hum.
3.  FV-30VQ3 WhisperCeiling Ventilation Fan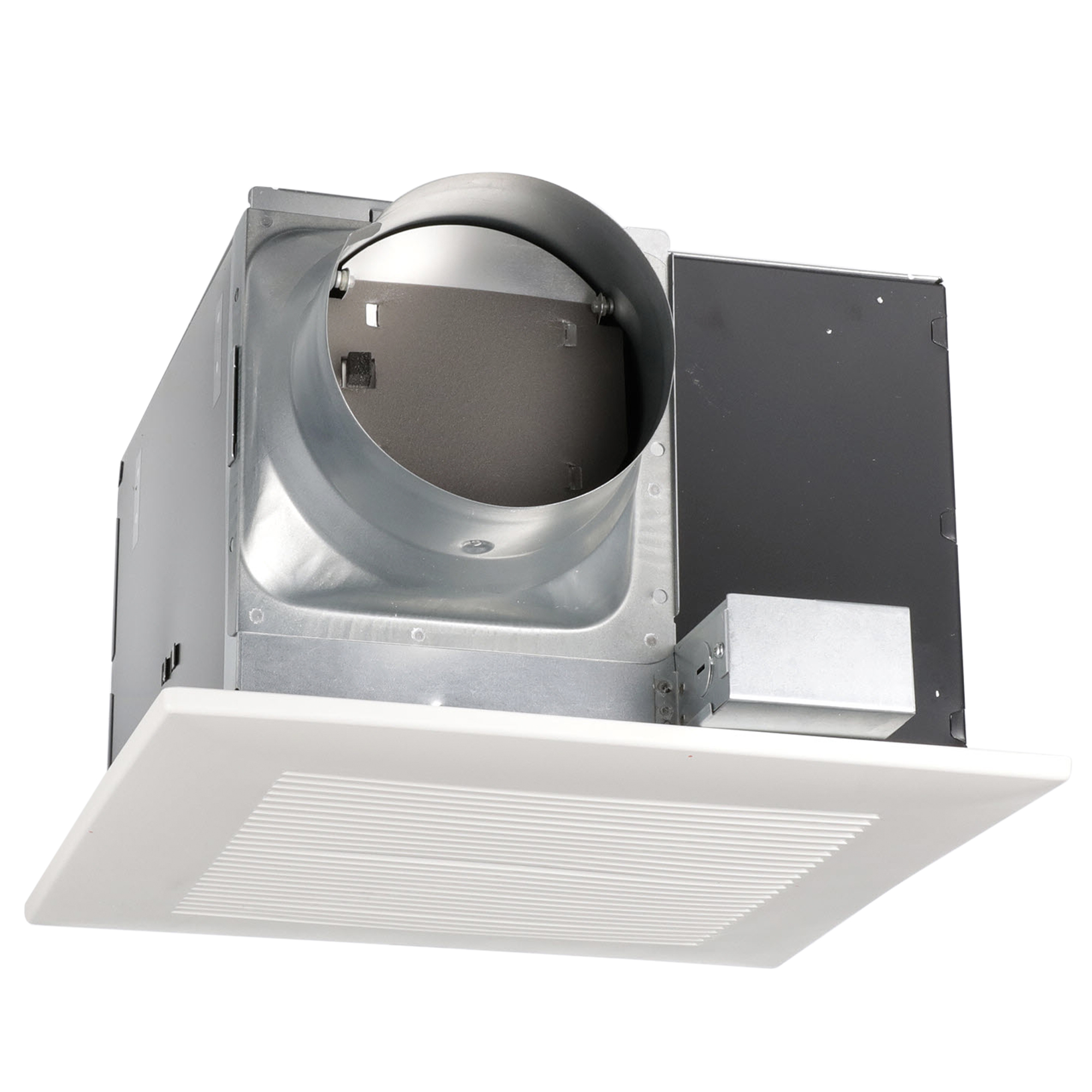 This model is best known for being powerful yet extremely quiet. It also has one of the highest among all the Panasonic bathroom fan reviews.
The Pros:
Extremely quiet
Powerful (moves a lot of air)
Easy installation
Uses less energy in moving more air so no need to worry about overheating or motor failure
Great value for its price
Compliant with Ventilation Codes
The Cons:
Instructions will only make the installation difficult according to some buyers.
The product is so quiet that some had difficulty knowing if it's already turned on.
4.  FV-11-15VK2 WhisperGreen Select Customizable Ventilation Fan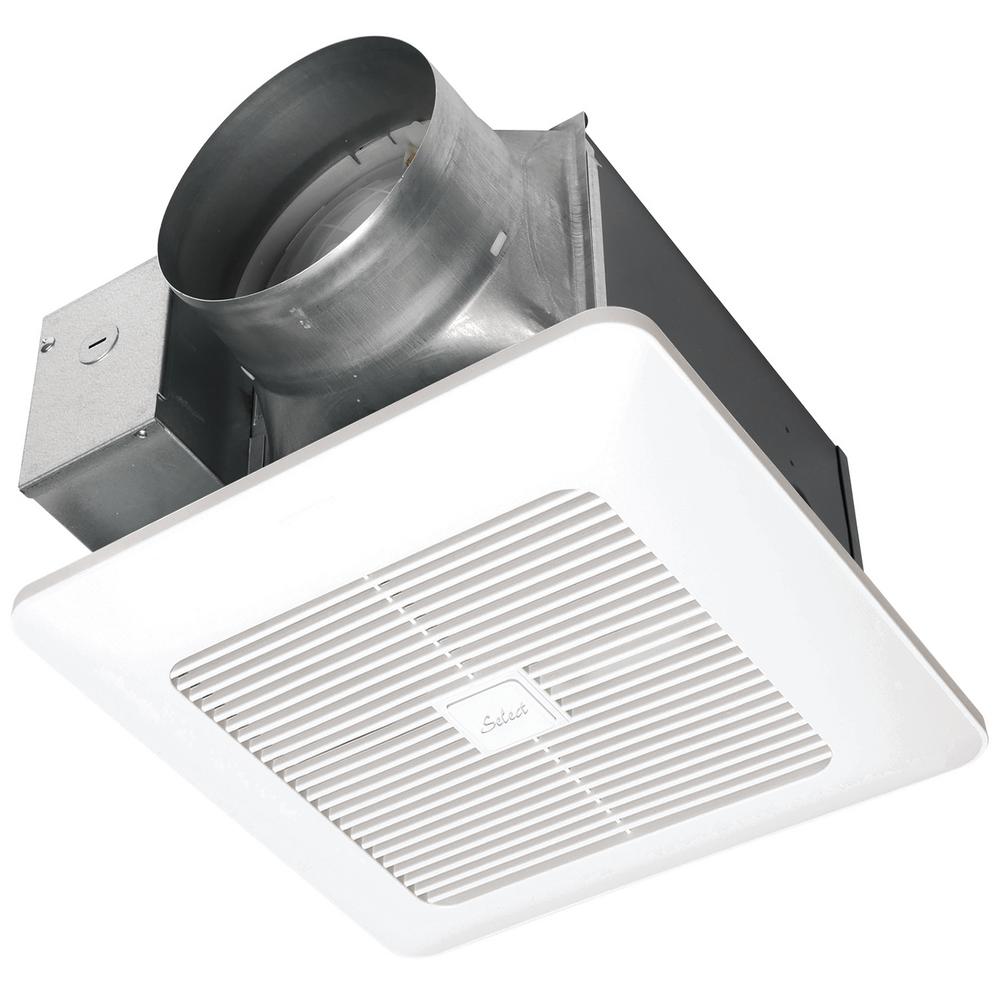 This particular Panasonic bathroom fan features WhisperGreen Select, which is a ground-breaking Indoor Air Quality (IAQ) solution.
The Pros:
Pick-A-Flow Air Flow Selector with SmartFlow Technology combined makes the selection process easier
Elegant design
Environmentally friendly
The Cons:
Poorly written instructions, especially for retrofit.
One reviewer said that it takes 40 seconds before it hits full speed.
5.  FV-08VQCL6 Ventilation Fan/Light Combination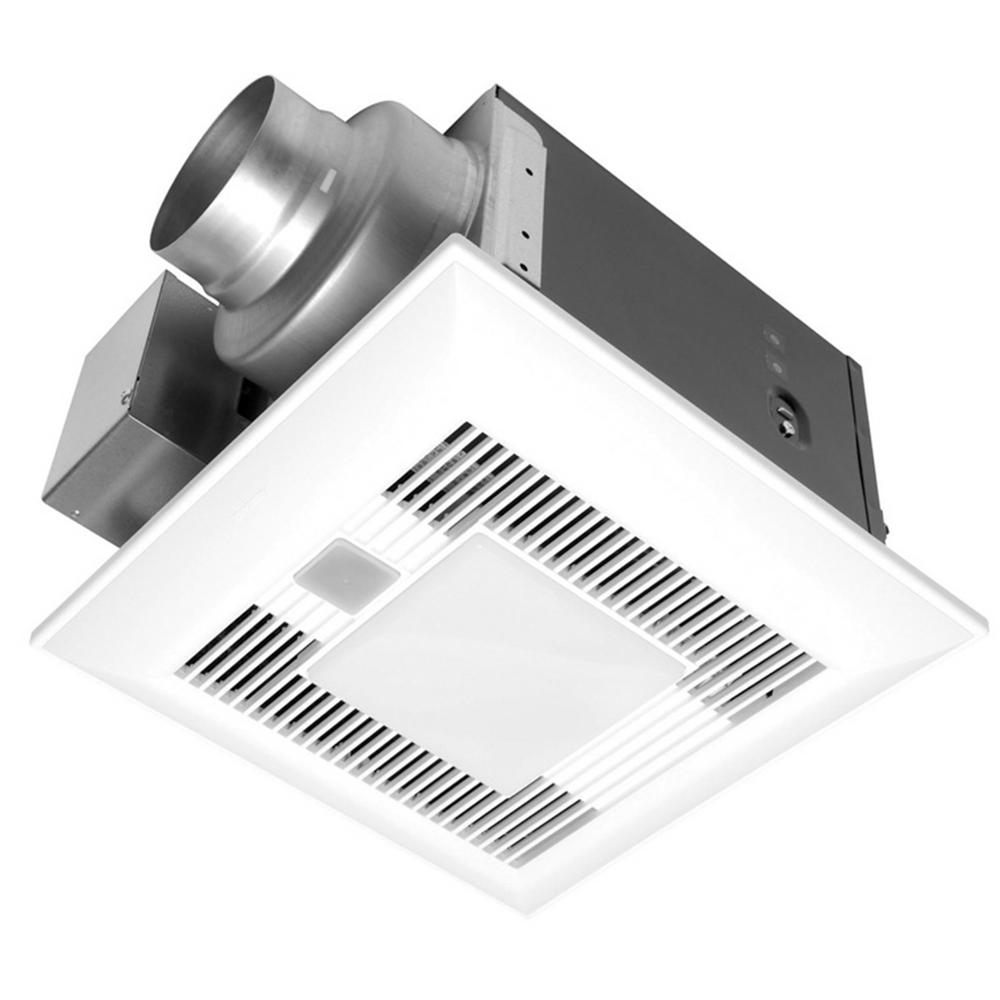 Panasonic FV-08VQCL6 has an adjustable humidistat, built-in motion sensor, and has high CFM yet very quiet.
The Pros:
Very easy to install
Proven to be really quiet
Great value for its price
This model also features a nightlight
The Cons:
According to one buyer, the compact fluorescent lights included in this purchase does not suit well.
You can hardly tell if the fan is turned on, as it is so quiet. Also, because of the motion sensor, it will frequently turn on every time the humidity is high.
The 4W nightlight bulb can burn out as it just a normal filament.
6.  FV-11VH2 WhisperWarm Fan/Heater Combination with Ventilation Fan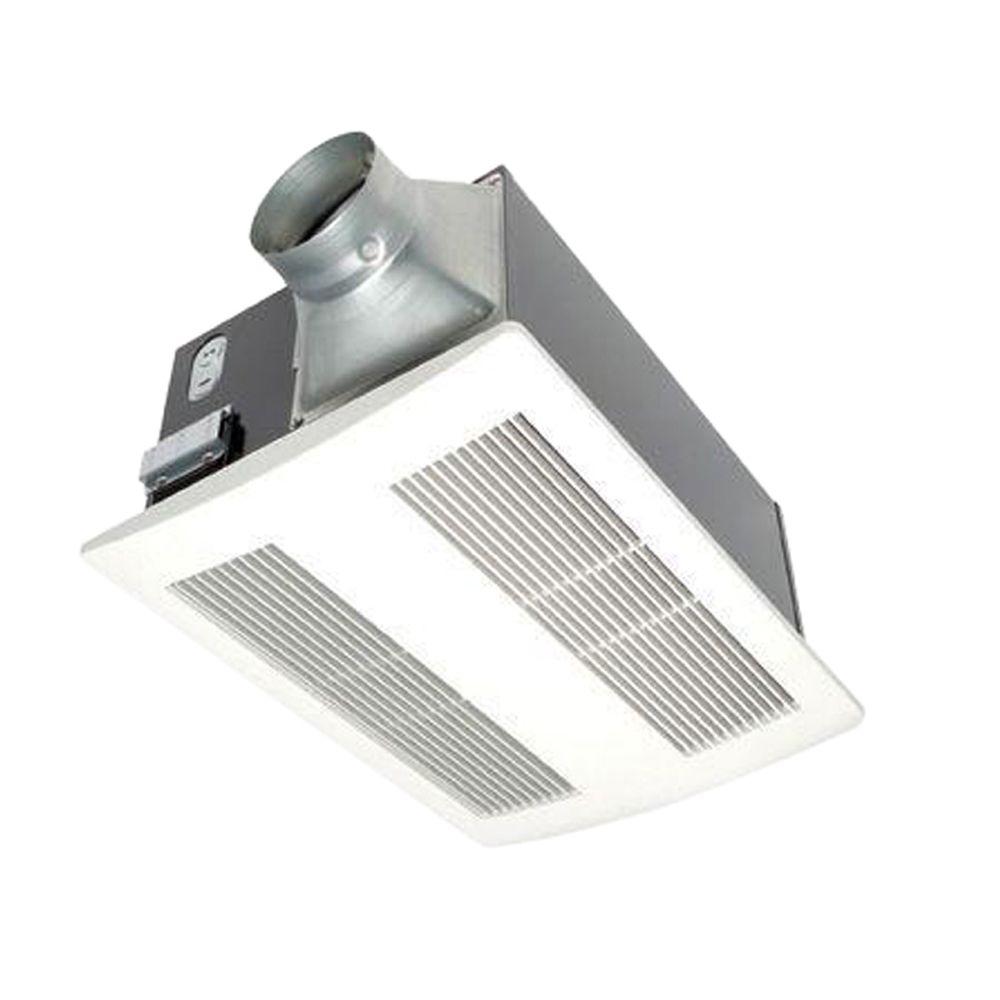 This Panasonic bathroom fan with WhisperWarm feature is one of the best solutions for your chilly bathroom.
The Pros:
Easy installation, comes with all the mounting hardware needed
Super quiet at 0.6 sones
It has two variations: Fan/Heater and Fan/Heater/Light
Produces heated yet clean air
The Cons:
GU35 light bulbs easily burn out. The GU35 bulbs are also a bit expensive, and you will need 2 bulbs for the replacement.
The one-minute start-up for this product seems too long for other buyers.
7.  FV-08WQ1 WhisperWall Ventilation Fan featuring Quiet Air Flow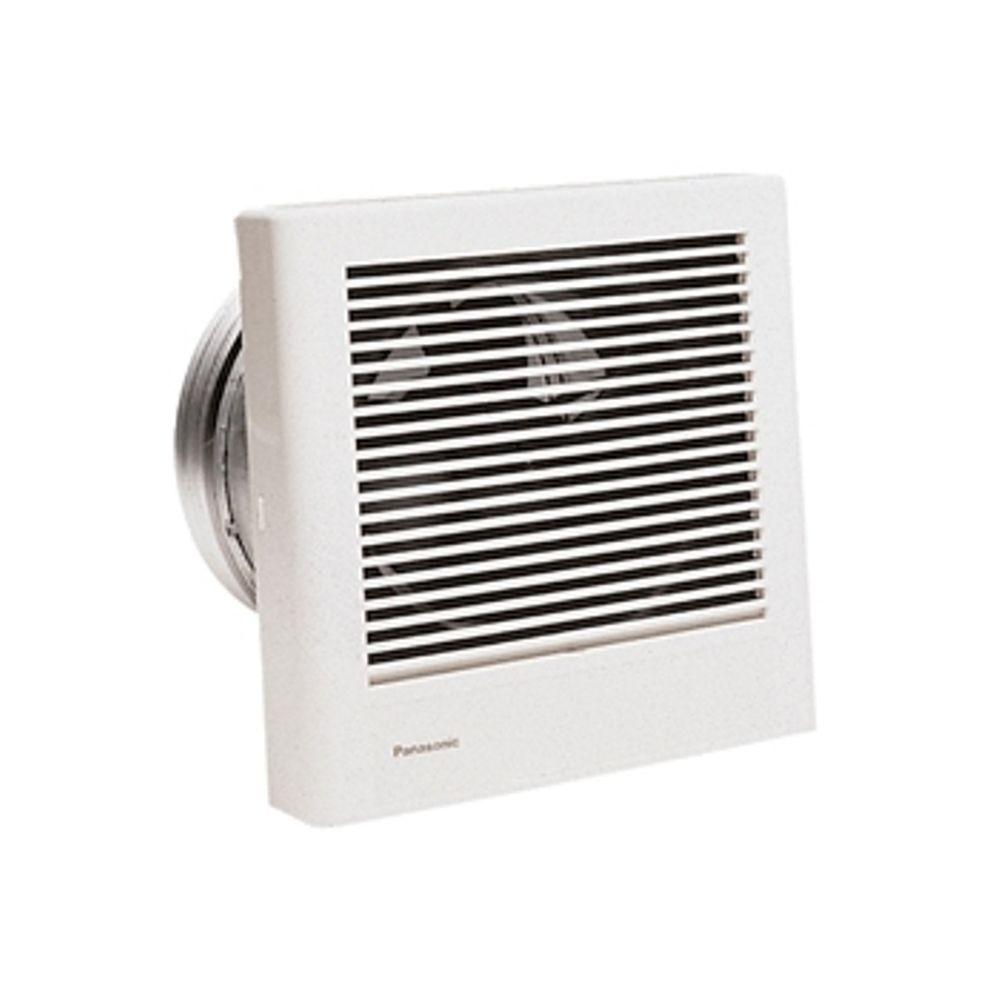 Ideally for exterior walls, WhisperWall is UL (Universal Laboratories) listed for the through-the-wall application.
The Pros:
At 1.1 sones, this bathroom exhaust fan operates quietly
Intended for ventilating rooms where ceiling ventilation is impossible.
Ventilation Code Compliant
Includes a 3-year warranty for parts, 6-year warranty for the motor.
The Cons:
Not as powerful as other Panasonic bathroom fan models' performances.
During windy days the backdraft damper causes loud & annoying noise as it flaps open and close.
8.  FV-08VRE2 WhisperRecessed LED Ventilation Fan/Light Combination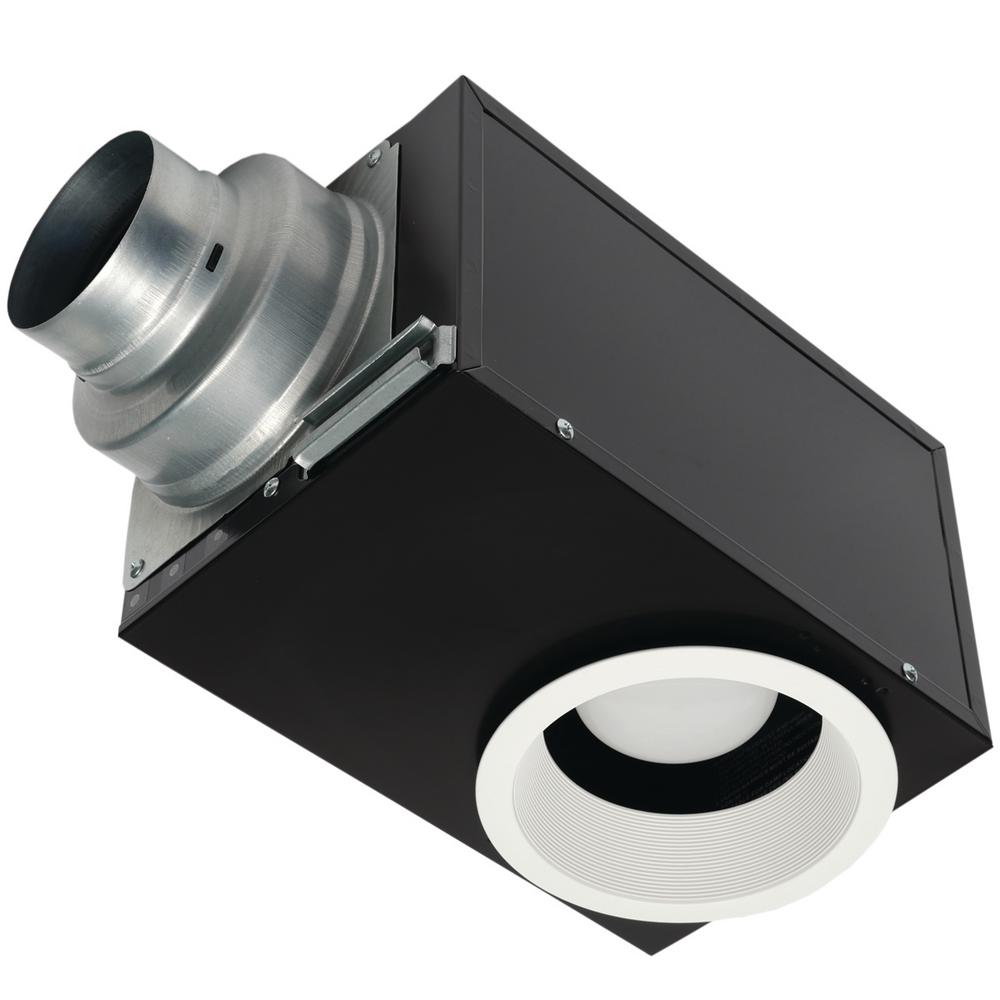 The WhisperRecessed LED has an elegant recessed LED in front of a powerful 80 CFM fan.
The Pros:
Quiet Airflow
Certified by Energy Star
Ventilation Code Compliant
Less risks of overheating due to less energy usage
The Cons:
The E26 light bulbs that come with your purchase easily burns out and is hard to find in other stores.
When you look at the light, the black inside housing shows.
9.  FV-11VHL2 WhisperWarm Lite Fan/Heater/Light Combination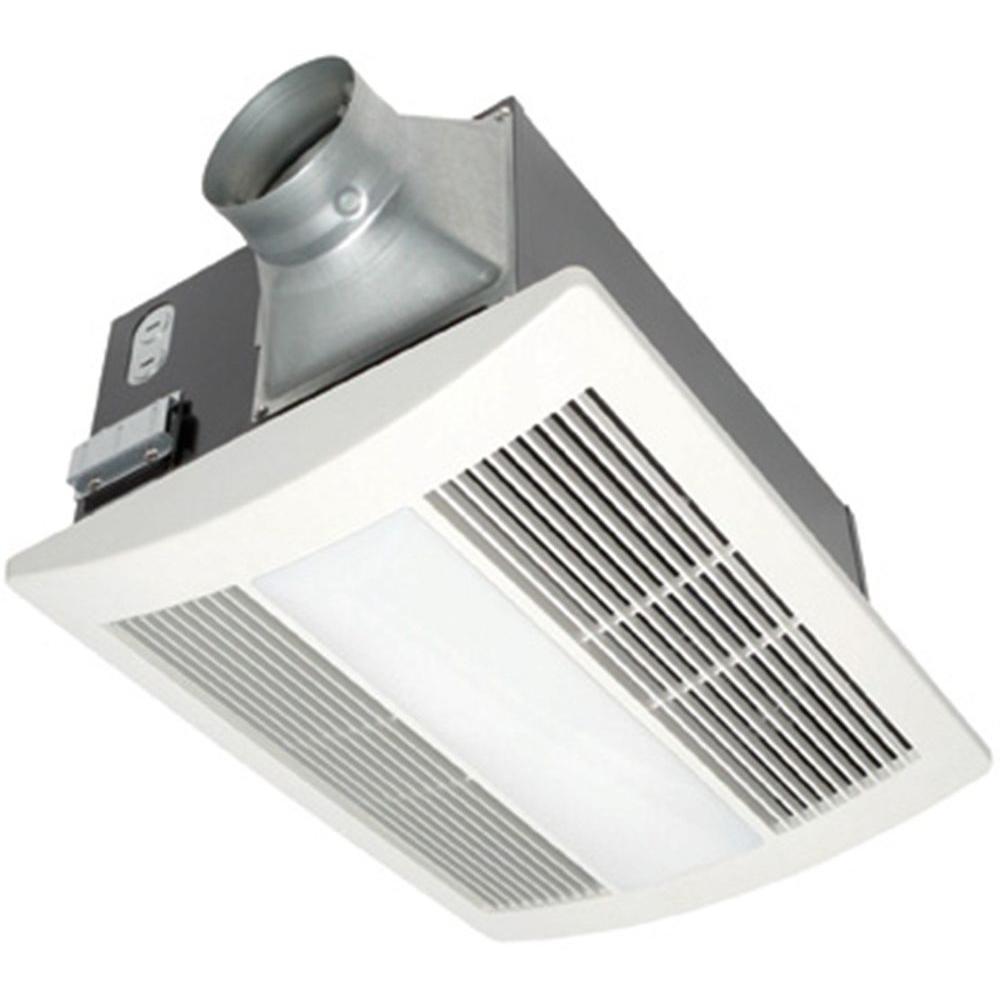 One of the key features of the WhisperWarm Lite fan is its two enclosed AC condenser motors which are rated at 30,000 hours on a continuous run.
The Pros:
Proven to be really quiet at 0.7 sones
Energy Star Certified
Complies with the Ventilation Code
The Cons:
Some reviews reported that the instruction manual enclosed in the package is incomplete.
This particular model is said to be more expensive than other comparable models.
Best Pick for Value of Money according to Reviewers
The Panasonic FV-30VQ3 WhisperCeiling Ventilation Fan is one of the top scorers among other Panasonic bathroom fan reviews. Most of the reviewers have said that this great fan comes at a great price and is definitely worth the money with all its features and the performance it offers.
Other reviews often say that it is extremely quiet despite the fact that it can move a lot of air and definitely avoids buildup of molds and mildew. And that's what we want for the best bathroom exhaust fan, right?
Here's a Bonus from us!
If you're thinking of starting to build your own house or remodeling it, you can watch this video, and it will help you learn how to easily install a bathroom exhaust fan. It is very detailed and comes with great tips for easy step-by-step installation too.
Don't forget your Take Away
Always remember the main purpose of having a bathroom exhaust fan for your home, and that would be reducing humidity. This has been one of the top reasons why you need a bathroom exhaust fan to prevent having major problems in your walls, like the peeling of your paint or wallpaper.
Last thing, do your own research and read some Panasonic bathroom fan reviews before making a purchase to have the next best bathroom exhaust fan. Who knows, maybe your next home project partner would be the best Panasonic bathroom fan?