Not only is winter season the time for hibernation, but it also is a time for you to take a short break from all those outdoor swimming sessions.
But does this mean you also get to take a rest from pool maintenance?
Well, not really!
In fact, winter season requires more preparation and meticulous maintenance on your part. Harsh weather conditions can greatly damage your pool if you are not careful. Surely, you do not want that to happen, right?
So, in today's article, we will discuss the best protection you can give to your pool—the pool cover pump!
Here, we will share with you the tips on how to choose the best pool cover pump, as well as introduce the 6 most recommended options in our pool cover pump reviews below.
Let's get started!
Pool Cover Pump: Why Do You Need It?
To understand the importance of purchasing your very own pool cover pump, let us explain first how this one works.
A pool cover protects your pool from rainwater and falling debris such as leaves, twigs, and branches. All of these will settle on top of your pool cover. Unless you remove them yourself or hire someone to do the job for you, the rainwater and debris will not magically disappear.
If you are a busy bee and have got no time to do this chore, then the water will most likely accumulate on top of the cover until such time that it becomes so heavy.
You can imagine what unpleasant things can happen if the pool cover can no longer hold the added weight.
Luckily for you, the pool cover pump is invented to help you with this dilemma.
How Does Cover Pump Work?
The pool cover pump's main function is to suck and pump all the excess water (and filters the debris) off your pool cover. This actually helps you avoid the overflowing of your pool as the rain and melted snow leak through the cover. In a way, you are protecting pool water from contamination and maintaining the durability of the pool cover as well.
Some people would like to know, "Is pool cover pump better than snow removal tool?"
Well, we believe it is. Using a snow removal tool poses more danger as some tools have a sharp head that can tear the pool cover. However, the best pool cover pump will only pump out the excess water off the cover and into the yard.
How to Choose the Best Pool Cover Pump to Buy?
Now that you know how a pool cover pump works and why you need it, let's get to the next topic, which is the buying guide.
Of course, you want the best pool cover pump that gives the best value to your money. This is why we specially created this section to help you out.
Here are some tips to bear in mind when shopping for a pump:
Invest in an automatic pump.
There are basically two types of pool cover pumps that you can buy, namely the manual and the automatic kinds.
However, don't let the term manual confuse you. The two types are actually both electric. They only differ in terms of one added feature, which is the sensor.
The automatic type has a sensor that detects water when it reaches certain levels and then automatically pumps the water out.  Whereas the manual pool cover pump has to be physically turned on before the cover is rid of the excess water.
During heavy rain or late winter, most people are not keen on going outside just to do this particular task. Therefore, it is best to just invest in an automatic pool cover pump.
If you live in a tropical country, a manual pump will suffice.
Consider maintenance.
Aside from the type of pool cover pump to buy, you also need to consider the maintenance needed. Just like any other parts of the pool system, cover pumps need also some TLC. You want the pump to last long, but it is also not practical to buy a pump that requires high-maintenance.
We always recommend getting a pump from reputable brand that also offers replacement parts and maintenance tools of their units. This makes it easy for you to maintain the pump's condition and fix it if needed.
Get one with easy-to-follow instructions.
Another important thing to tick off on your checklist is how easy is it to operate the pump. Some pumps may look easy to handle but are actually quite confusing to start. This makes it really hard for beginners and first-time users.
As much as possible, pumping the water out of the pool cover should be easy and would take only a few minutes. If the step-by-step instructions require nearly and hour, then this pump is not worth it.
You should buy the best pool cover pump that you can actually use and put into work.
Check the features.
Lastly, you would want to check the features that the cover pump offers.
Now, individuals have different preferences, but we think some features are a must-have regardless of the brand of the pump.
Check out the features that the best pool cover pump should have:
Since the main function of pool cover pump is pumping the excess water out, checking the pump's GPH capacity is necessary.
Pumps vary as to how much water can it pump out per minute or per hour. If you happen to live in an area that receives a lot of rainfall, then get a pump with higher GPH (starts at 1,800 gph and higher). This will help you remove the water out in only a short period of time.
Cord length is another feature to look into. If you have quite a huge pool, you need a pump with longer cord. A longer cord means you can easily put the pump in the middle or at any corner of your pool cover to drain all the excess water out.
Most pool cover pumps are available in 25-feet cord length, but some brands have the 50-feet versions.
Obviously, performance is a big factor to consider. The filtering efficiency of your cover pump determines whether it can filter leaves and other debris.
If it can't filter debris well, then your pool cover pump may not last a season. The worst thing that can happen is that leaves and other small debris will get through the filter and will get stuck inside the pump, thus damaging it.
Check out the pump's motor and overall frame. The type of motor and the filter material matter a lot in determining the lifespan of the cover pump (aside from following proper operation).
If you think you would most likely use the pump a lot, it is better to choose one with heavy-duty motor. Also, since the filter will be greatly exposed to water, making sure the material is water-resistant will also help lengthen the pump's durability.
6 Best Pool Cover Pump Reviews
Below are the 6 pumps worth buying:
1.  Wayne WAPC250 Pool Cover Pump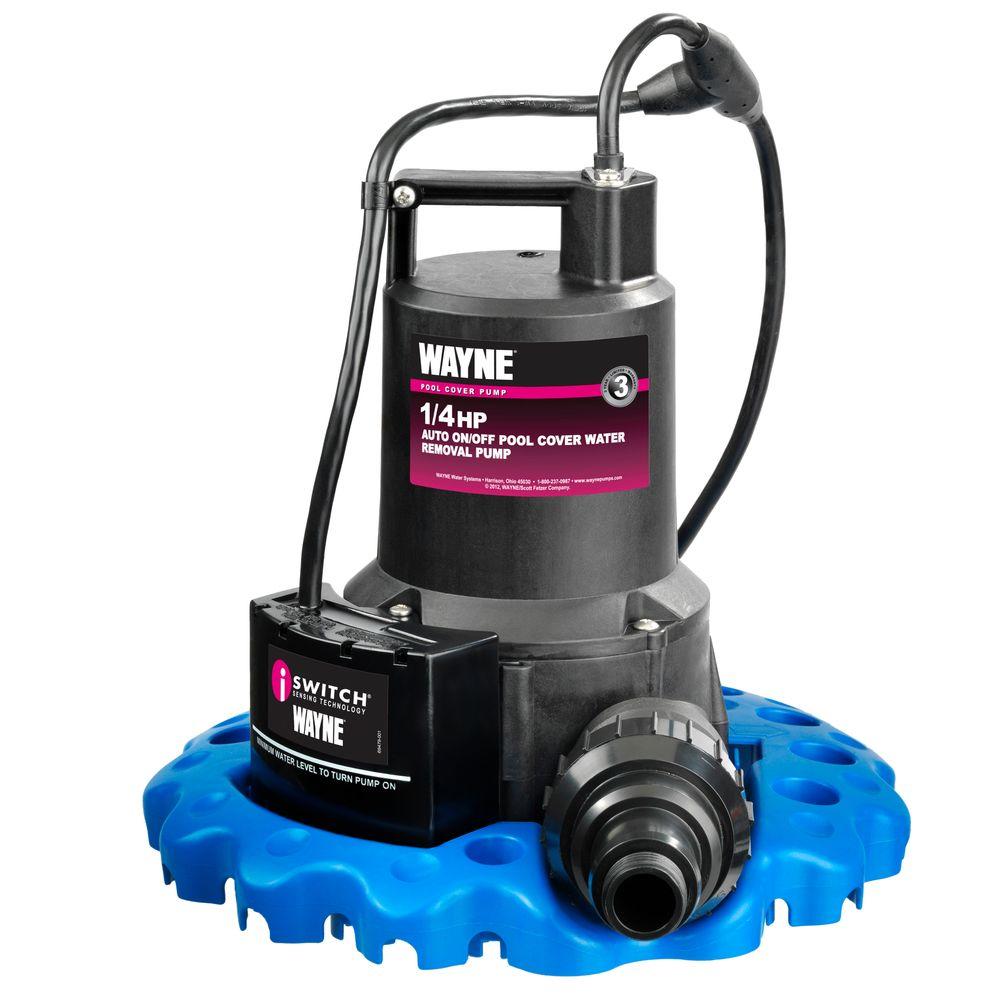 This is an automatic cover pump with 3,000 gallons per hour flow rate. It is best known for its iSwitch technology that helps turn on/off the pump through its sensor.
Moreover, it could pass as the best pool cover pump in winter because of its automatic anti-freeze protection.
Best Features:
3,000 GPH flow rate
Automatic pump with reliable sensor
With 25 feet cord
Has a unique circuit protection from ice formation
Operates quietly
2.  Little Giant APCP-1700 Submersible Pump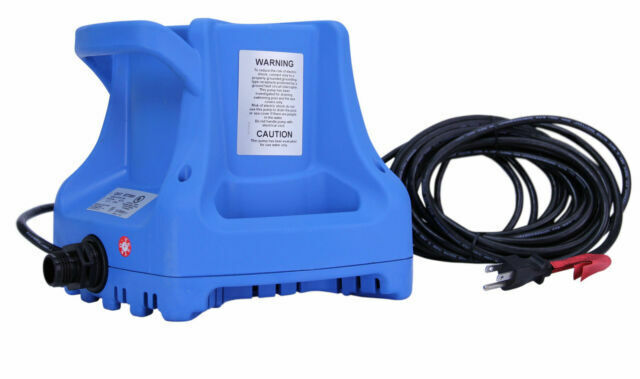 This little yet admirable cover pump is both automatic and submersible. At 1/3 HP, it can perform optimal water removal.
What's more is that this machine is very easy to maintain and clean. For a reliable automatic pumping, you couldn't get a cover pump as portable as this one.
Best Features:
1,700 GPH flow rate
Also has automatic sensor that is activate when water reach certain levels
Equipped with 23-feet cord
The pump is framed by a glass-filled polypropylene housing for durability
Submersible but also has a float switch
With 3 years warranty period
3.  Zoeller M53 Pool Cover Pump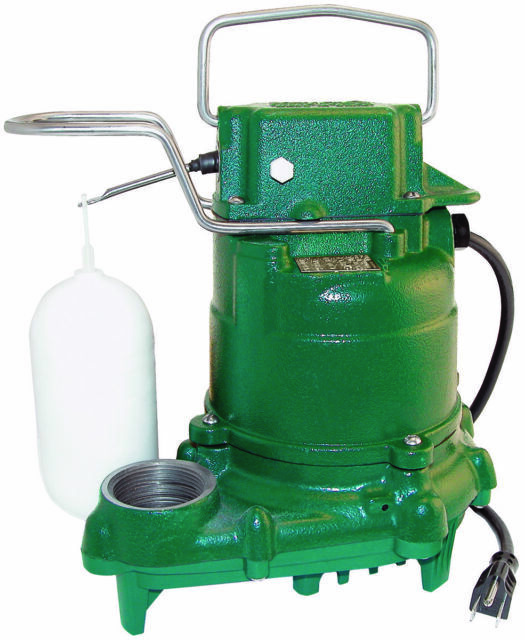 Zoeller is a medium-duty cover pump that works best in pool covers, as well as sump pumps and septic tanks. It has one of the best water removal technology and has a motor with thermal overload.
This can be used for both residential and commercial purposes. This one though needs constant maintenance so as to prevent the metal air hole from clogging.
Best Features:
Powered by 3/10 HP for great water removal efficiency
100% tested and underwent quality check
45 GPM or 2,680 GPH
Robust housing material and cast-iron switch case
Automatic and equipped with switch that is float activated
4.  Professional EZ Travel Collection Pump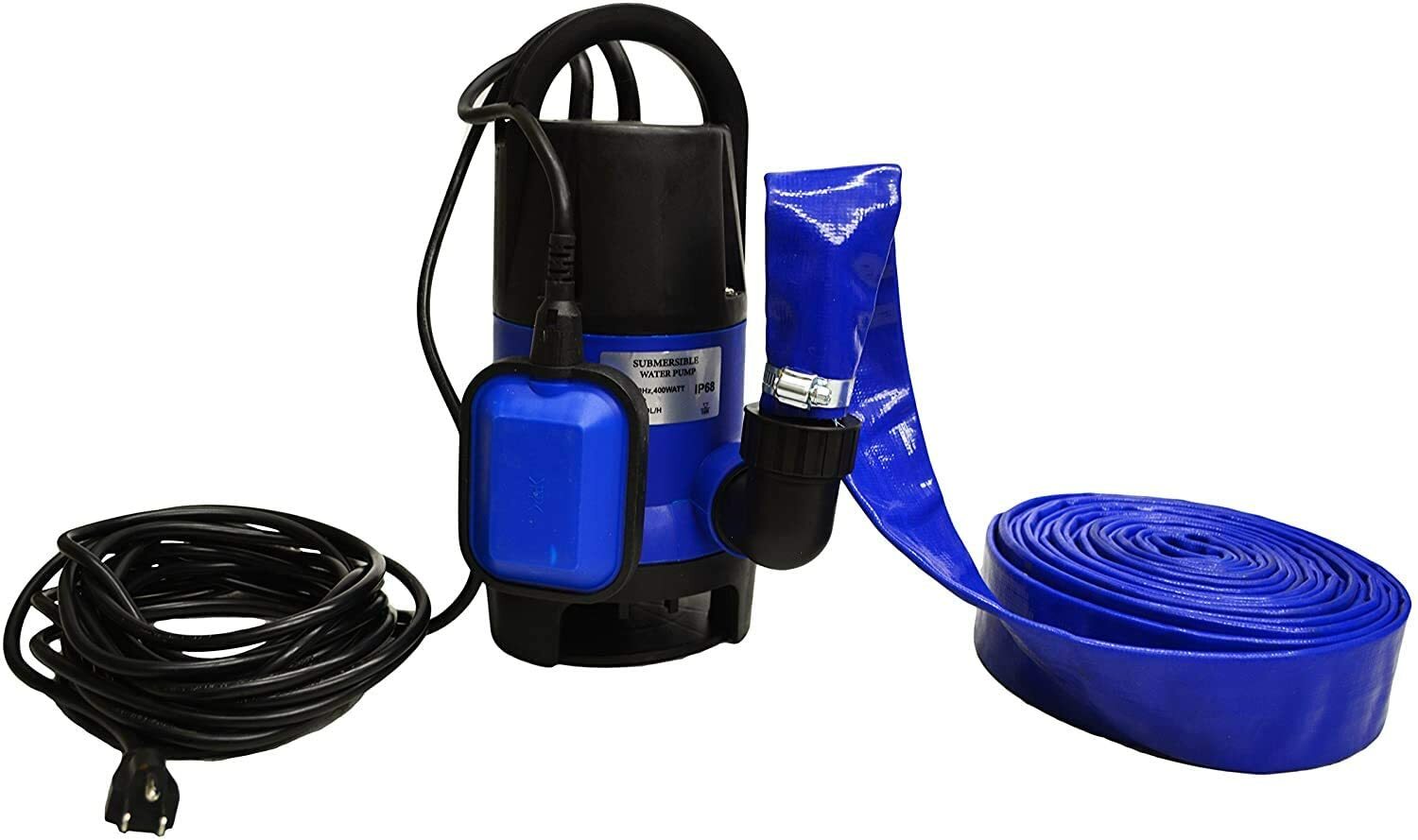 This is another submersible pool cover pump that can also be used on hot tubs and even ponds and tanks. You can get this one in two different GPH versions—1,800 GPH and 3,700 GPH.
Its powerful and compact design makes this machine a great choice for beginners as it is light and portable. Please do note that it doesn't filter much but still performs well.
Best Features:
1,800 GPH to 3,700 GPH flow rate
Has 25 feet waterproof cord
With strong drain pump for heavy-duty dewatering
Easy to use and hassle-free to clean
5.  Superior Pump 91250 Pump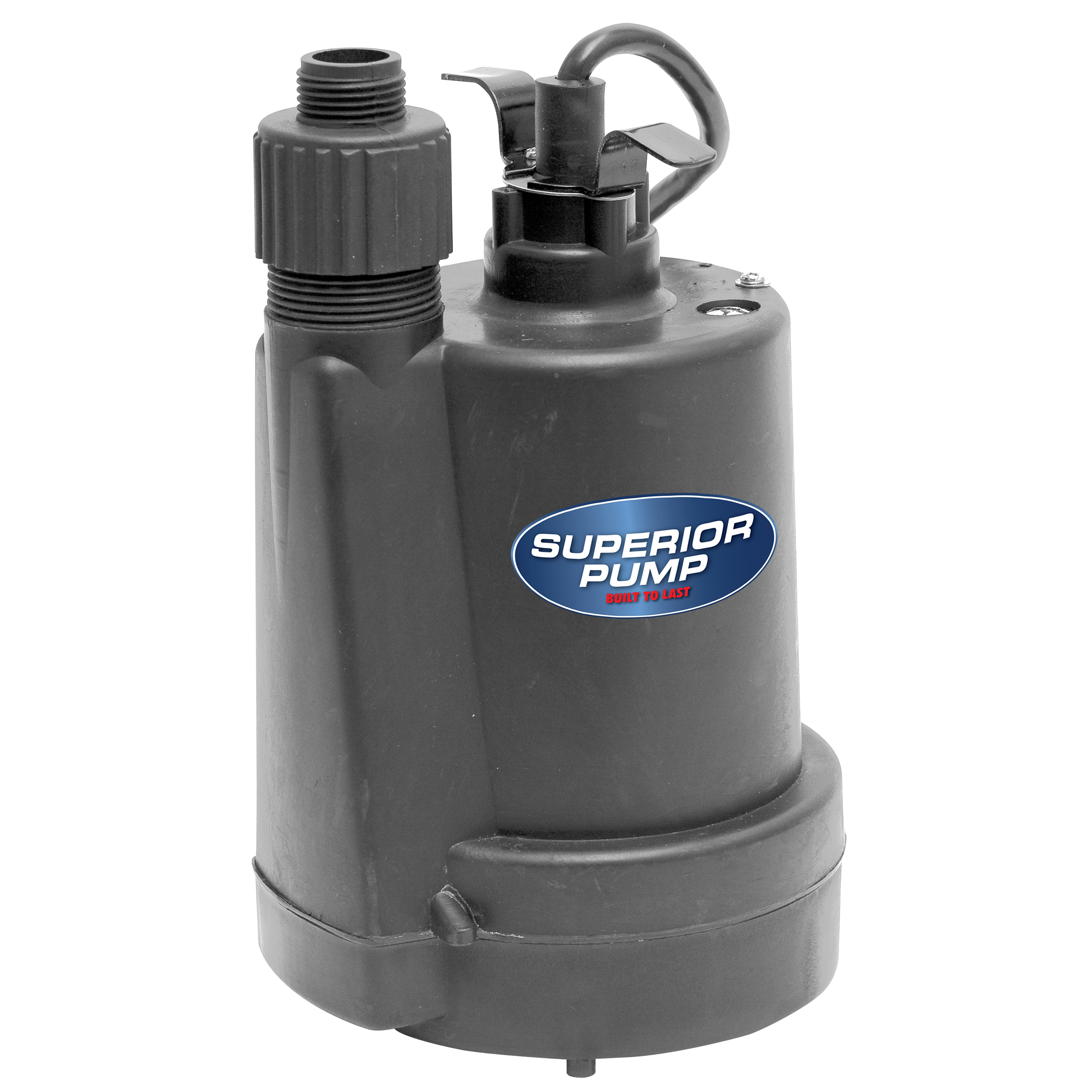 Just as the name entails, this one is considered to be one of the best pool cover pumps with superior draining efficiency. Available in different HP versions, you have the freedom to control how much power you want your pump to be.
This is a heavy-duty and most recommended cover pump among homeowners.
Best Features:
Has 1,800 GPH flow rate
Tough construction with thermal overload
Only got 10-feet cord length, so perfect for small pools
100% factory tested, thus ensuring its quality
UL and CSA certified
Best for residential use
Lightweight and portable
6.  FibroPool Electric Cover Pump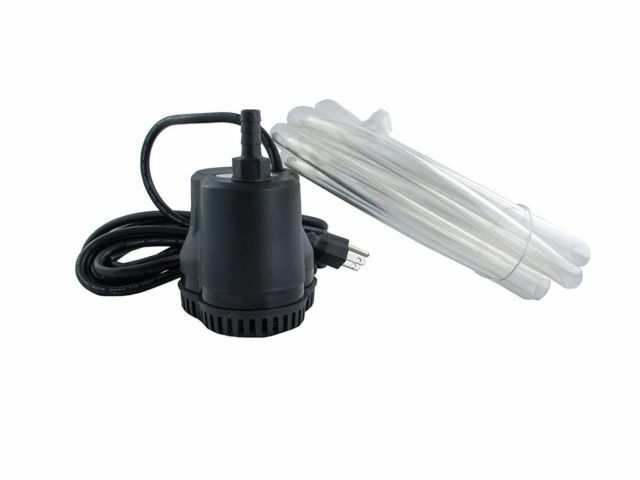 Last on our list is this electric cover pump from FibroPool. This is a small pump that suits best for above ground and in-ground pools. As it is really lightweight, this will not weigh down the pool cover.
Beginners won't have any problem setting up and operating this machine as it is very easy to use. This also helps you save energy.
Best Features:
600 GPH flow rate
With 16 feet cord length
Most affordable and budget-friendly
Best pool cover pump for small pools and hot tubs
Rust-resistant, weather-resistant, and impact-resistant
Want to know which pump we recommend?
We personally love FibroPool Electric Pool Cover Pump for small pools while Wayne WAPC250 Pool Cover Pump suits best for huge pools.