Garages can be quite cold and drafty, especially during the cold weather. Due to this, you may need to have the best propane garage heater inside so that you can stay comfortable. To help you out, here's a list of the best gas garage theater products that you can buy.
Buying Guide for Gas Garage Heater
 I have created a list of some of the best propane garage heater brands below. However, you still won't be able to make the right choice if you don't know how to choose based on a number of criteria. Therefore, I've made a buying guide so that you can choose the best out of the 5 choices. Before you pick the garage heater for your needs, make sure you take note of these factors first:
There are two types of garage heaters with regard to portability: the portable type and the one that needs installation. A portable type is smaller and easier to bring around. It comes with a built-in gas lighting while being small so that you can start it up easier. The bigger ones, on the other hand, are usually installed and plugged into the wall. While they are a bit more powerful than their portable counterpart, there's no means of carrying them around.
The next thing that you have to take into consideration is the power of the garage heater. Power to heat can usually be measured in BTU (British thermal unit), so you have to look at this when you consider the power of the heater. To give you a general idea, an 8,000 BTU heater can cover up to 200 square feet, while something around 14,000 BTU can cover up to 500 square feet. When you consider power, you have to measure your garage area first and get the appropriate BTU.
Garage heaters tend to be dangerous if you don't know how to use them. In order to keep yourself safe from any harm, it's best to buy a heater that has a few safety features installed.
Some of the safety features that you may want to look for include a tip over protection and an overheat protection system. The tip over protection allows you to know when the heater is tipping over. On the other hand, the overheat protection system will help keep your garage heater from overheating and breaking down. You may also want to look for a carbon monoxide protection system so that it doesn't overload on carbon monoxide.
Safety is something that you should never compromise. However, buying cheap brands of low quality may compromise on your safety because cheap brands can overheat or, even worse, blow up. Therefore, it's important to always buy good brands that have reasonable prices. The ones I've added on this list are all pretty good brands that aren't too expensive so they can fit your budget easily.
When looking for the best garage heater, you might also want to consider a few other extra features. Maybe you have to take a gander at the ones with remote control settings or a digital display feature. You may also want a custom thermostat so you can set the exact temperature that you want.
Product Reviews
1.  Modine Gas Garage Heater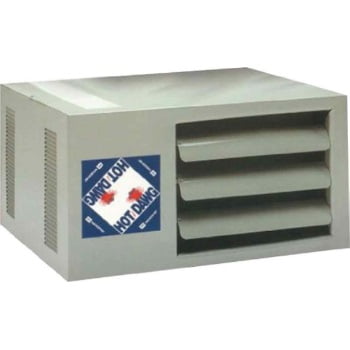 Modine is a really well-known manufacturer of heaters for homes and even garages. This one, in particular, is a very high quality product that has a lot of cool features to brag about. What makes it special is that it makes use of natural gas, making it safe and good for the environment as compared to regular gas heaters.
Makes use of natural gas or propane gas
Has a small vent pipe and a side wall venting
Doesn't make a lot of noise when it operates
Can be used for both residential and commercial use
Not compatible with a fresh air kit
There's no warranty that comes with the product
2.  Mr. Heater Natural Gas Heater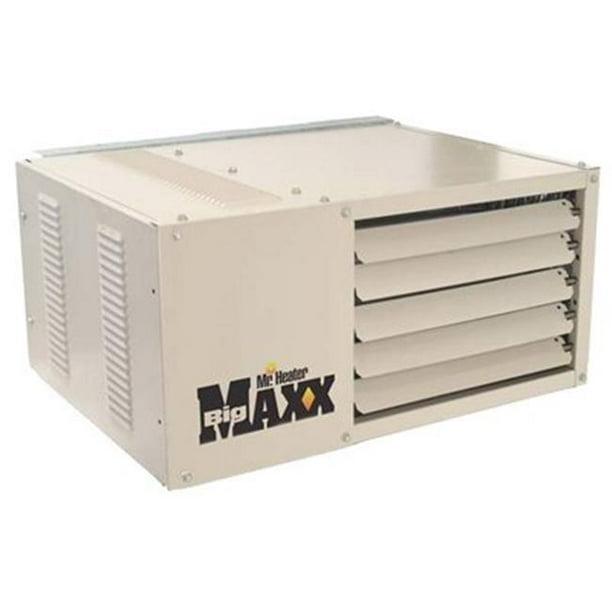 This brand is known to be able to cover big garages of up to 700 square feet. Thus, if you have a big workshop garage that you're usually in most of the time even during the winter, then this heater is a really good choice.
The cool thing about this is that there are a lot of extra features included. There is a heat setting system, a remote control, an igniter electronic system, and an oxygen depletion sensor. It can also make use of natural gas as well as propane gas. In fact, it's probably the best natural gas garage heater around.
Comes with a custom thermostat
Features a gas connection system
Can do both horizontal and vertical venting
Compatible with both propane and natural gas
Able to cover 700 to 1,250 square feet with a max BTU of 50,000
Includes a 3-year warranty
Not very gas efficient
Quite expensive compared to other products
3.  Heatstar Natural Gas Heater Unit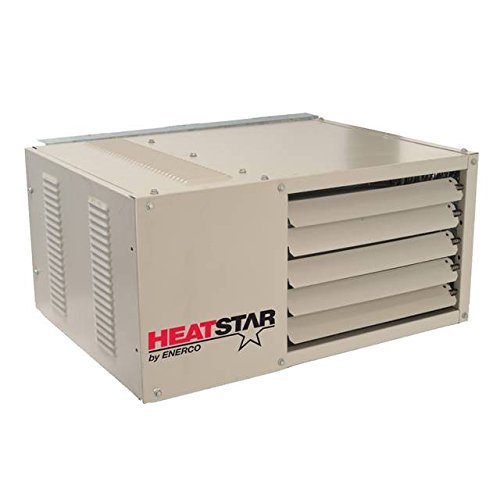 This happens to be one of the strongest units that you can find in the market. While it isn't the most well-known brand in the list, it's definitely tried, tested, and trusted. I can tell you by experience that it doesn't disappoint when it comes to quality.
Can produce up to 50,000 BTUs per hour
Mainly makes use of natural gas
Has a spark ignition tool for better control
Comes with 2 angle brackets for both vertical and horizontal ventilation
Features a lightweight and ergonomic design
Quite expensive
Doesn't really do well with liquid propane
The brand is not as well-known as the others in the list
4.  ProComs B-Vent Garage Heater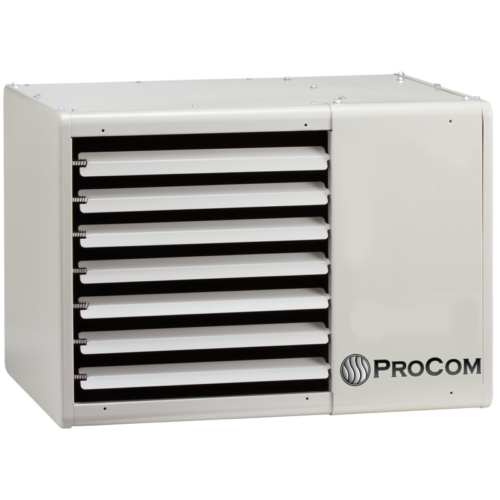 This is an even more powerful heater compared to the ones that I've mentioned earlier. Due to this, it actually makes a great heater for commercial garages and workshops. It has a power exhaust which allows you to have either horizontal or vertical venting, and it has a control setting system as well.
What's best about this is that it can power up to 75,000 BTUs which can cover a really large area. I usually recommend this brand to those who have big garages that they use for professional work.
Features an attractive and ergonomic design
Can produce a power output of to 75,000 BTUs
Compatible with any garage size
Very quiet and doesn't vibrate much
Very big and heavy
Not good for small garages
5.  Modine PDP 150,000 BTU Vertical Vent Heater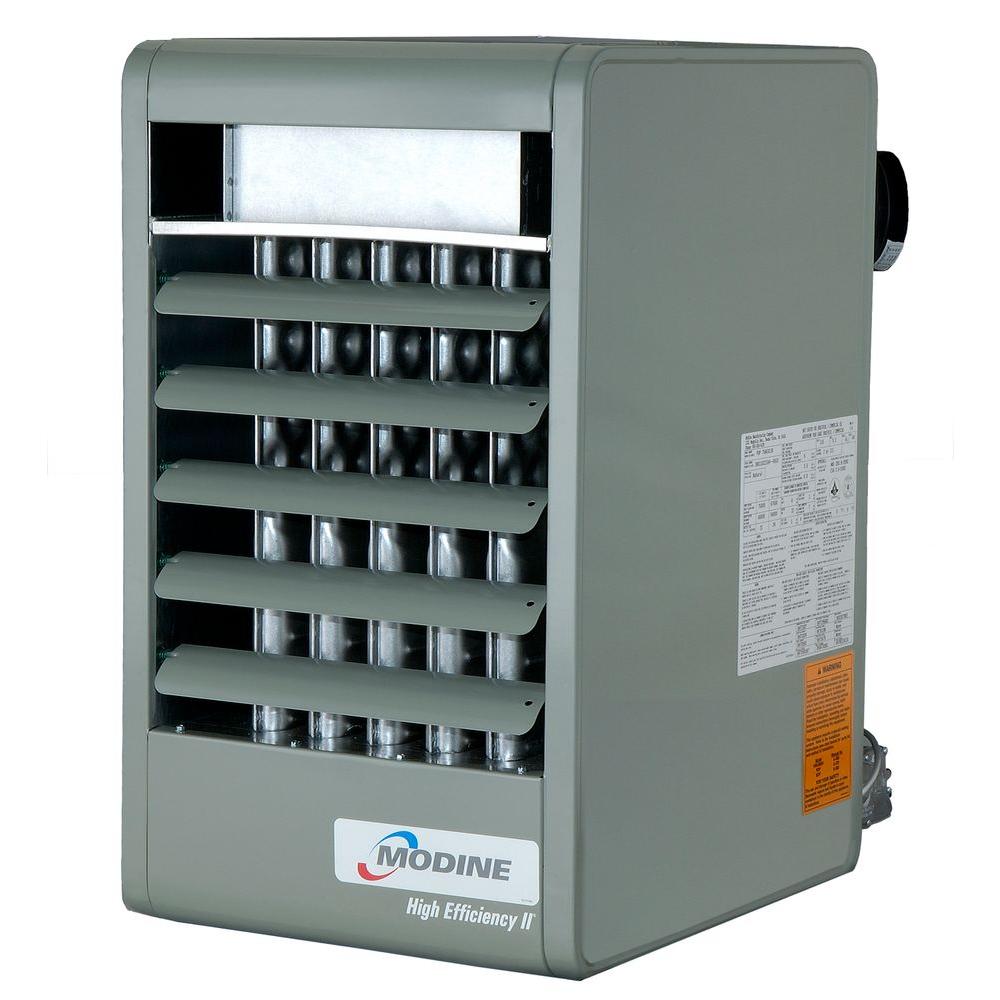 This one is quite the powerhouse in terms of BTUs and size, making it even better for bigger garages than the previously mentioned heater (this still depends on the overall size of the garage though).
It has the capability of heating up to 150,000 BTUs at a time. While it is very powerful, it is also thermal-efficient, meaning that it doesn't waste any heat and power. It also has a lot of safety features like a shut-off system, pilot ignition, and a safety pressure switch.
Gas and heat efficient
Able to generate 150,000 BTUs
Has a power exhaust for both horizontal and vertical ventilation
Comes with a safety pressure switch
Has an ignition system
Capable of using both liquid propane and natural gas
Big and heavy
Quite expensive
Doesn't come with a remote control
Conclusion
Out of all these choices, I would definitely pick the one from Mr. Heater. In case you're wondering why, it's simply because it follows my own criteria for choosing garage heaters. It may not be the most powerful in this list, but it can power up 700 to 1,250 square feet garages which are the usual sizes of most of the big garages out there anyway. While it isn't portable, it's still ergonomic and not as heavyweight as many other brands.
Other than that, it's also got a lot of safety features such as an oxygen depletion sensor and overheat protection. It's also got other cool features like a gas connection system, a custom thermostat, and a remote control system.
Personally, this ties back into the criteria that I provided in my buying guide. This one has all the features that you will definitely want in a garage heater. While it's not the strongest, it's probably the most versatile and comes with some of the best functions that you need.
I made this choice based on the comparison of the product features, pros, and the cons of each product in order to come out with the best. What I'm looking for isn't the strongest or the one with the most features – I'm looking for the most useful and versatile choice.
Due to this, I chose this brand as the clear winner. Of course, the choice you make out of the 5 depends on your own needs.