If you have a hot tub, it's very important that you test the water from time to time to make sure that it's clean. Harmful chemicals or excessive chemicals can build up in your hot tub water if you don't sanitize it from time to time. For this, you need to have a hot tub water test kit – and the best hot tub water test kit to boot.
Of course, there are so many brands of hot tub water testing kits on stores. How do you know which one works the best? To give you an easier time, we have a list of the best hot tub test strips you can buy. These kits will help you test total Total Alkalinity and chemical levels so that you can get the right pH balance of the water. Check out our carefully chosen list below:
Product Reviews
1.  Poolmaster 4 Way Spa Test Kit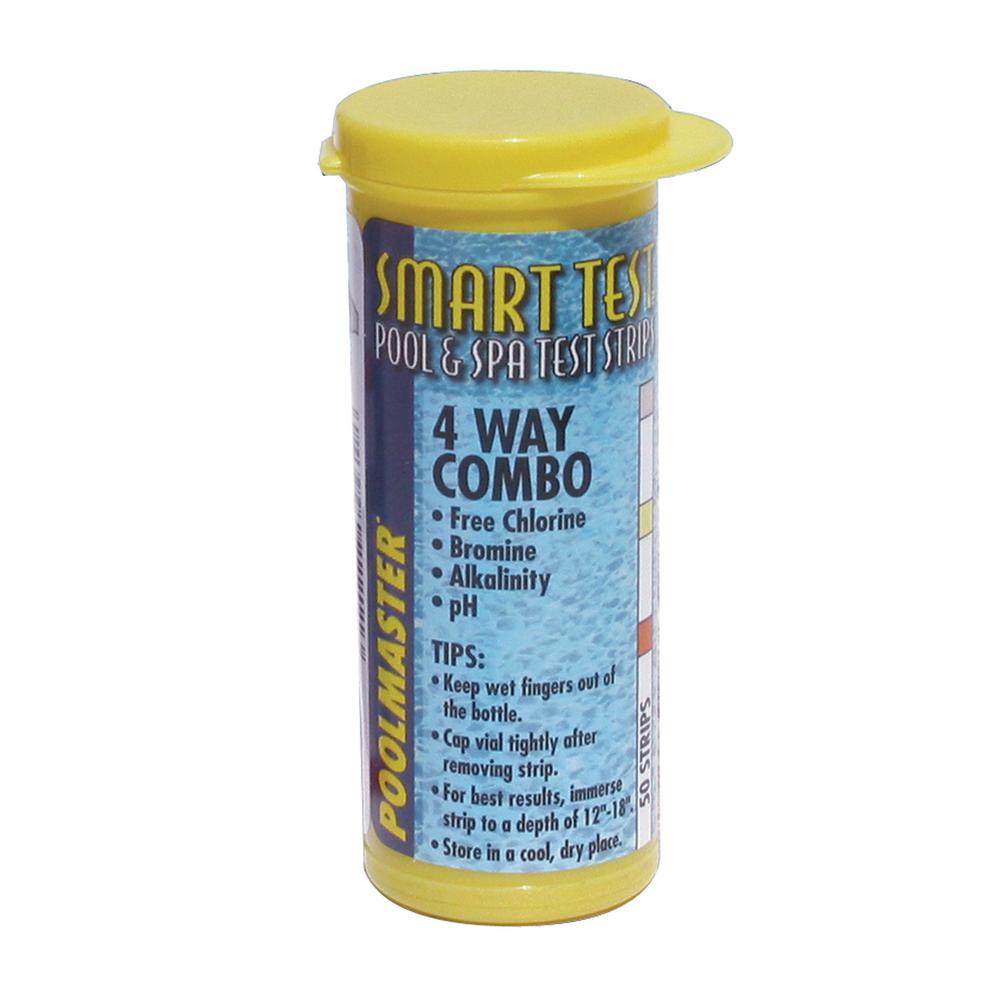 As a company that's been around since 1985, they're quite the market leader when it comes to producing pool products. Of course, they have a very effective 4-way spa test kit. What this does is that it tests for the bromine level, chlorine level, pH level, and the alkalinity level. All you have to do is dip the strip into the water (at least 6 inches deep) and you'll almost instantly get what you need.
Analyzes 4 aspects of pool or spa water health
Easy dip and read feature
Easy to open container
Comes with 50 strips inside the kit
2.  Leisure Spa Test Chlorine Test Strips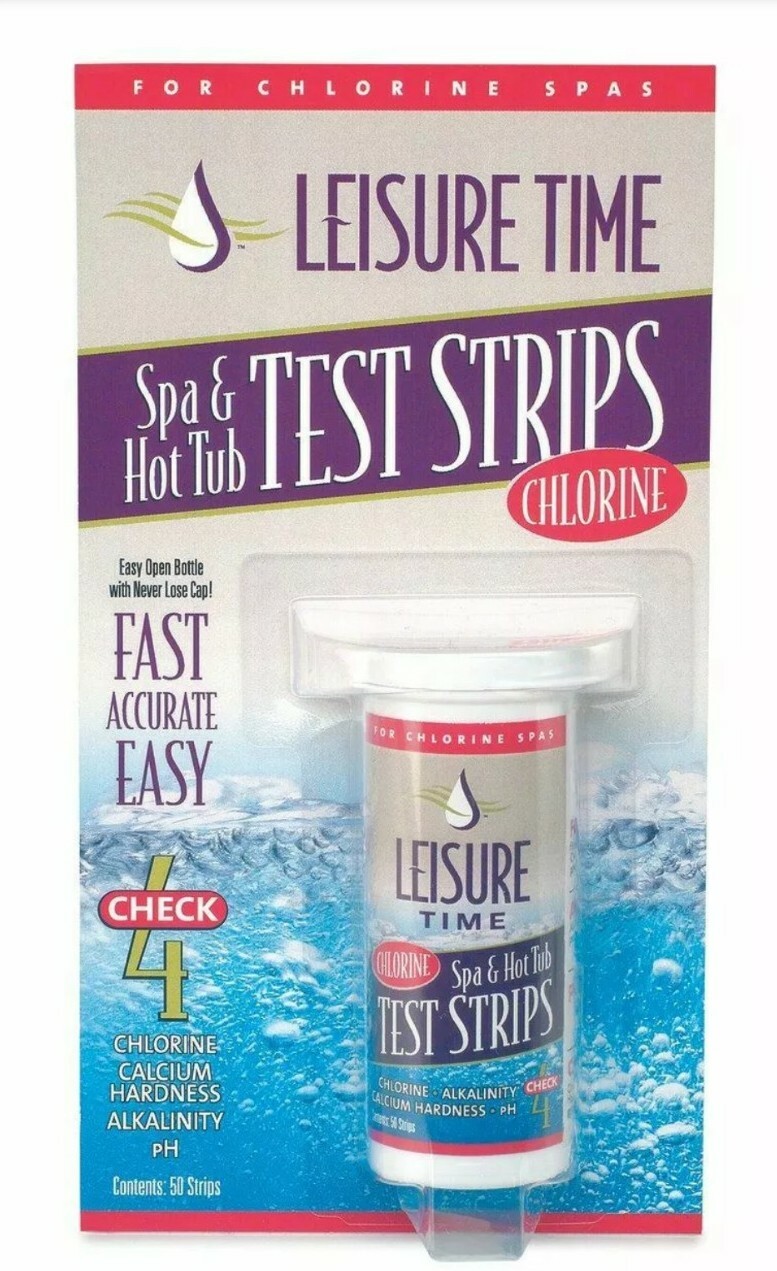 This test strip kit not only tests for the pH level and the alkalinity, but it also tests for calcium hardness in your spa water as well as chlorine level. What makes this product a great one is that it shows you the recommended levels that you should be looking for. It teaches you that the recommended pH for spa water is 7.2 to 7.8, alkalinity is 80 to 120 ppm, and calcium hardness is 150 to 400 ppm.
Very accurate reading
50 strips in every pack
Quick and simple water testing
Can be used with chlorine and ozone sanitizers
3.  Aquacheck 7 Way Spa Test Kit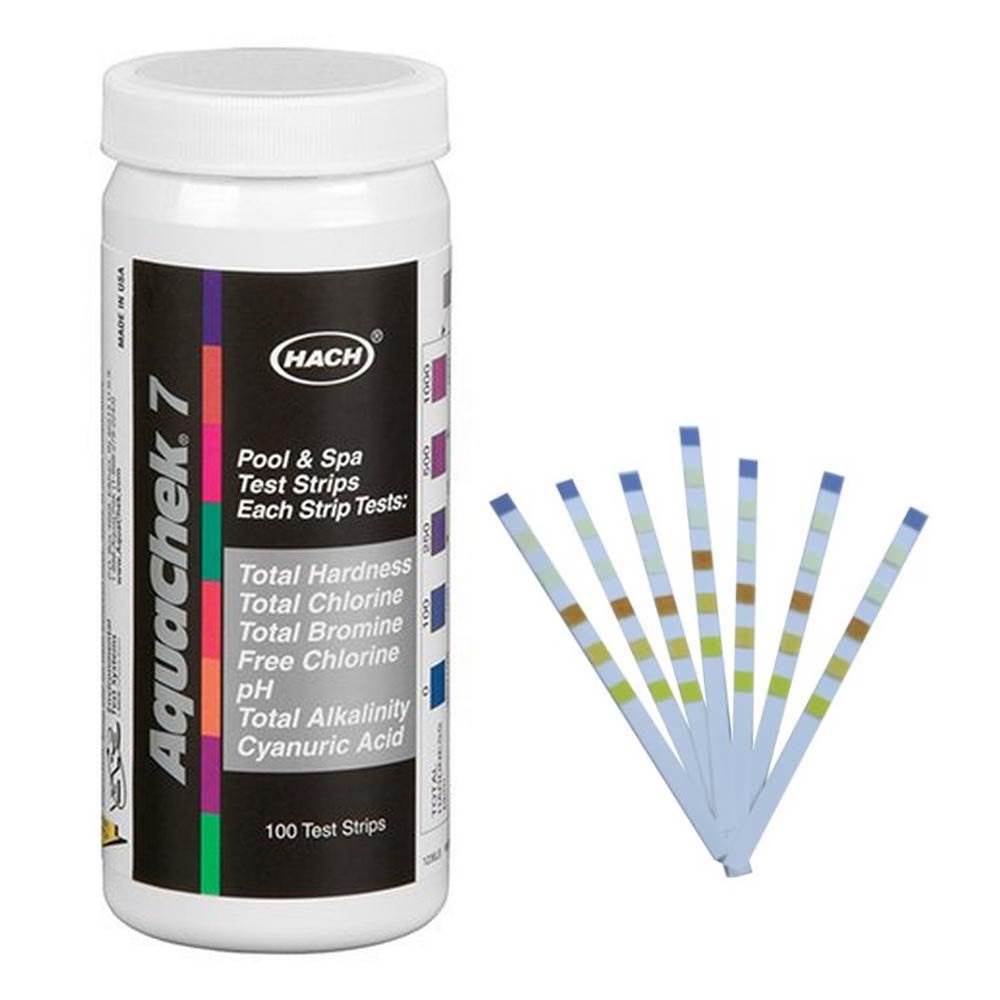 This is a more comprehensive spa test kit than the first two. Instead of 4 or 6 aspects, this test kit handles 7 aspects. These are the total chlorine level, total free chlorine, total calcium hardness, total cyanuric acid, alkalinity level, and total bromine. There's also a color chart comparator that you can use so that you'll know how to measure these levels.
7-way measurement of levels
Reusable color chart comparator at the bottle
15-second dip and read mechanism
Airtight secure bottle
4.  LamotteInstatest Spa Water Test Kit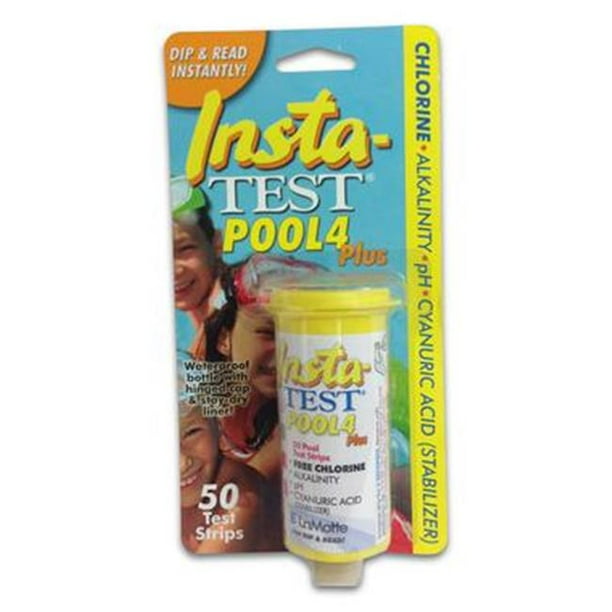 A lot of test kits have bottles or boxes that are easily exposed to sunlight which can render them pretty ineffective. While this test kit isn't that much different from most standard ones, this one is well-protected with a molded desiccant liner which keeps the moisture inside. That way, you won't have to worry about it losing moisture. That said, this is one of the brands that can last the longest.
Chlorine, alkalinity, bromine, pH, and calcium hardness testing
1-second dip and read method
Comes with French, English, and Spanish languages at the side of the button
Has a UV light resistant molded desiccant liner
5.  Spa Essentials Spa and Hot Tub Test Kit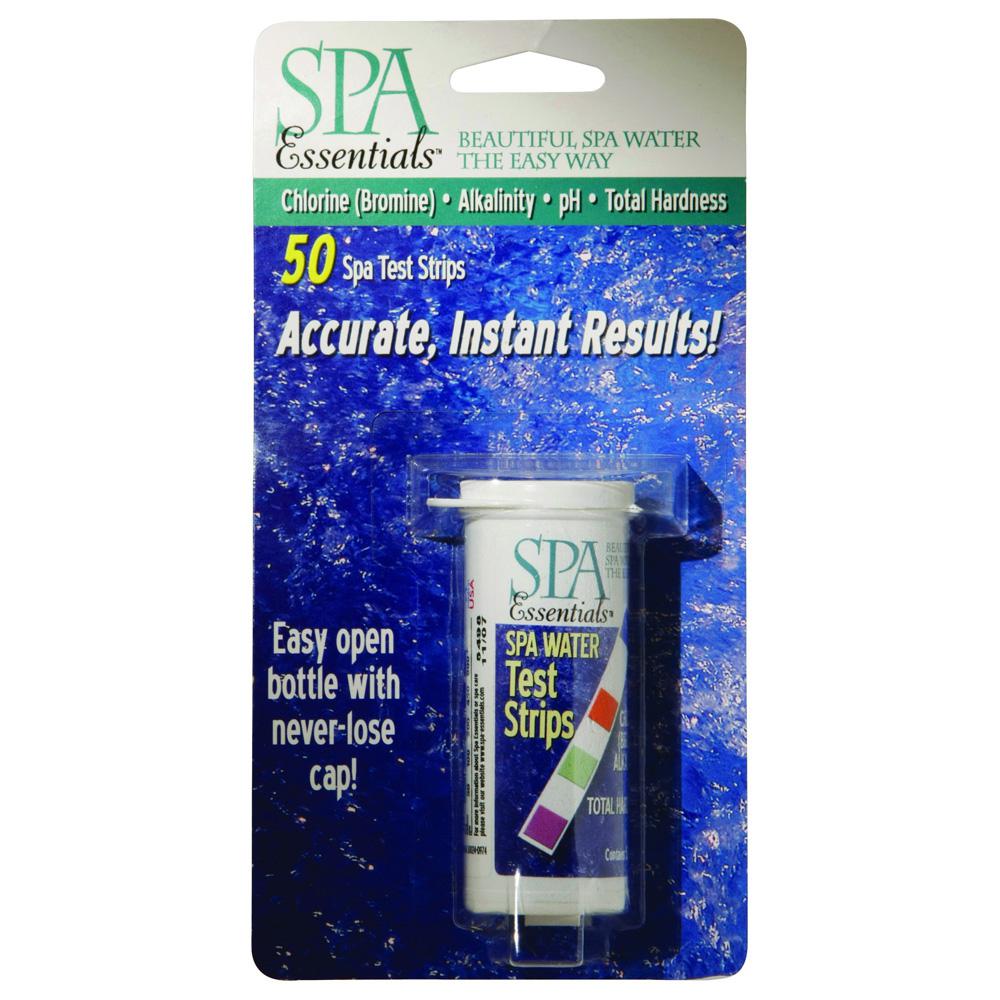 One of the best things that you'll love about this product is that it's very accurate. It's a simple product that works exactly how it is advertised but with great accuracy. It can test 4 aspects of your spa water with great precision. It's something very useful to have right beside your hot tub.
Can test for chlorine level, bromine level, pH level, alkalinity, and calcium hardness
Has an easy to open bottle
Comes with a never-lose bottle cap
Has 50 test strips for use
6.  Healthy Wiser pH Test Strips
What you'll really like about this set of test strips is that it can test pretty much any liquid out there for alkalinity level. Of course, you'd definitely want to use it for your spa water, but it can test any other liquid as well. It can test your saliva, urine, and even drinking water for alkalinity level. What's more is that it does so with amazing accuracy, enabling you to watch your health by knowing what you're exposed to.
Universal pH testing strips for all kinds of liquid
Comes with an alkaline food chart
Comes with 21 alkaline food recipes
Has a full replacement or refund
100 pH test strips for use
1-14 color chart intervals for pH level
7.  Hot Spring Freshwater Spa Test Kit
This is a handy spa test kit that you can bring wherever you go. This one tests for the total bromine level, free chlorine, alkalinity, total calcium hardness, and the pH level. In order to use it, you just have to take out the strip, swirl it around at least 3 times, take it out, and pit it against the chart found on the bottle. This will tell you the levels that you need to know.
4-way testing
Quick and easy reading
Portable bottle
Very affordable price
8.  Milliard 50 Count 5 in 1 Water Test Kit
This is a 50 count 5-in-1 water test kit that tests for free chlorine, chlorine, pH level, alkalinity, and water hardness. There are 50 strips that you can just dip in water for 15 seconds so that you can get an accurate measurement of the chemical levels. What makes this cool is the easy to read chart at the back of the bottle. This is probably one of the most user-friendly water test kits you can find.
15-second dip and read measurement
Accurate testing and reading
Can test for free chlorine, chlorine, water hardness, alkalinity, and pH level
Very user-friendly color chart at the back of the bottle
50 strips for use
9.  Novoblue 14 in 1 Water Test Kit
If you need a quick 14-in-1 water test kit that can easily test the water in your hot tub (such as pH, fluoride, copper, iron, lead, and other various chemicals), this is for you. There are 100 pieces of the strips that you can use for your hot tub.
Contains 100 strips you can use
14-in-1 chemicals to test in the water
Very accurate FDA approved and CE certified results
14-in-1 chart for measurement testing
Conclusion
If you want to have an easy time testing out the chemical balance of your pool, then use some of these test kits. These are some of the best hot tub test strips that you can buy. The brands in this list are not only very easy to use but also very effective as well.
There are a lot of these test kits that can test up to 14 chemicals (such as the last one in the list). You can try the one that suits your needs when you want to clean your pool.