There's nothing more revitalizing than giving yourself a shower before and after your toil for the day. However, it's even more revitalizing to know that you can be fresh as many times as you want without hurting much of your water bill budget.
Thanks to low flow shower heads, you can now save so much on your water consumption, helping you manage your budget.
So, without further ado, take a look at this year's review of the 10 best low flow shower heads available in the market today!
What is a Low Flow Shower Head?
Low flow shower heads, as the name implies, are shower heads that have a low flow rate. This means that they also have low pressure when spraying water. Low flow shower heads are the most commonly sold shower heads in stores as they can give a comfortable shower experience while at the same time covering the body with water completely.
The standard flow rate for most low flow shower heads range from 2.0 to 2.5 GPM depending on the brand and type. Shower heads that have a GPM of 1.5 to 1.8 are also part of the low flow shower head bracket while anything below 1.5 GPM is already considered ultra-low flow shower heads.
Advantages of a low flow showerhead
When most people who do not know much about shower heads hear the term "low flow", they would most likely equate it with low pressure and low quality. However, this isn't necessarily the case since there are many ways in which low flow shower heads are actually more advantageous than high flow shower heads.
Here are some of the benefits that you need to know:
Water Conservation
The first and most obvious benefit of this type of shower head is lower water usage. Since this type of shower has a lower flow rate, it emits less water than high flow shower heads (only 2.5 gallons per minute as compared to 8 gallons per minute). With a low flow shower, you can easily save up to 30% more water and significantly reduce your water bill.
Energy Conservation
Another benefit is energy conservation. Most people use really hot water when they take their showers. What most people take for granted is that their water heaters use up a lot of electricity. Since high flow showers spray out a lot of water, the heater has more water to heat up and therefore use more electricity.
On the other hand, the volume of water from low flow showers do not require as much heating, which is why you can save energy in the long run.
Cheaper Cost
Generally, most low flow shower heads are actually cheaper than high flow shower heads. However, this still does depend on the brand of the shower head that you're looking at. But from a general sense, you actually save more money buying a low flow shower head as compared to buying a high flow one.
Soft Shower Experience
The reason as to why a lot of rain showers are low flow is because the low pressure allows you to have that soft spraying of water on your skin– just like actual rain. So, if you're the type of person who likes soft showers as opposed to strong showers, low flow types are ideal for you.
Safer Homes
Because you use up a lot of energy when you're heating water, your heater may have the tendency to produce some gas emissions that may be dangerous to your health. That is why high flow showers are known to have a strong carbon footprint.
If ever you do use a low flow shower head, then you will have a reduction of these gases such as carbon dioxide. That said, low flow shower heads can keep your home cleaner and safer for the people inside.
10 Amazing Low Flow Shower Heads for Your Home (Reviews)
1.  AM Conservation Group All-Metal N2150 Luxury Spa Shower Head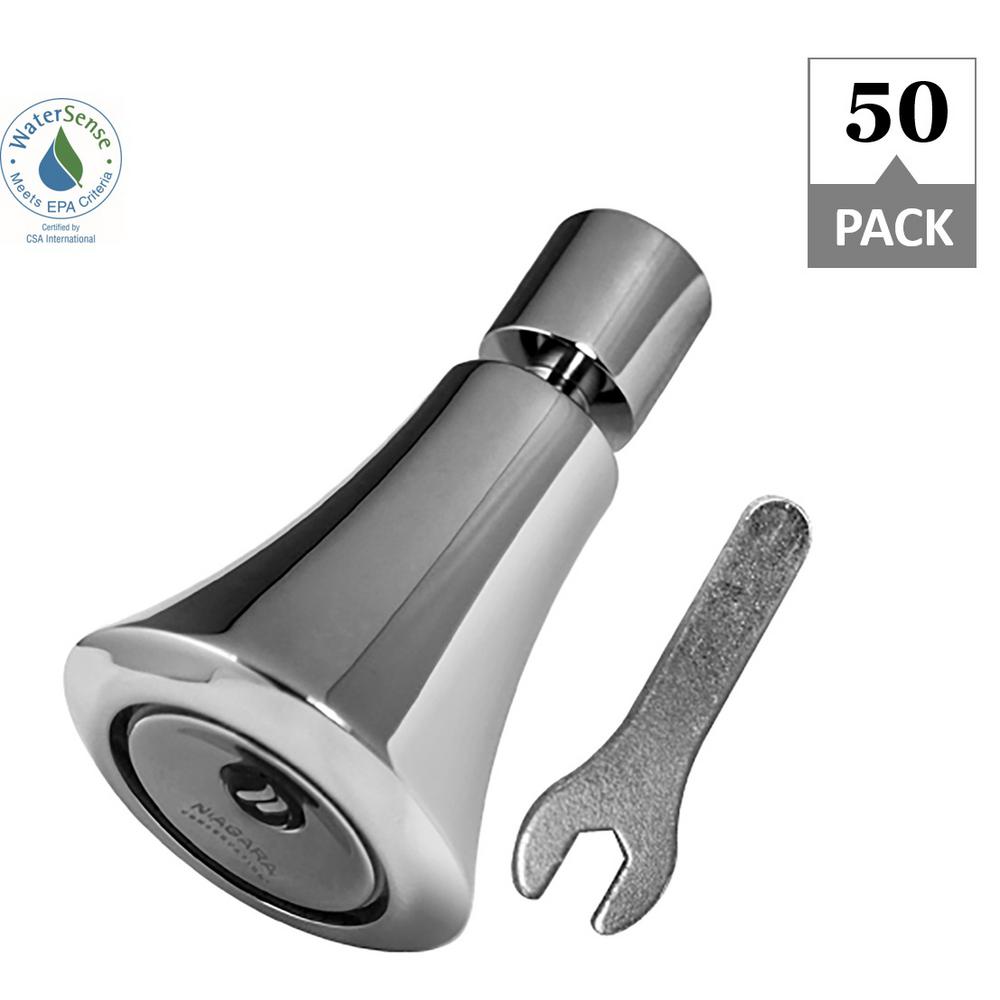 This low flow shower head from Niagara Conversation is a sophisticated yet a budget-saving type, this earning a spot on our list of the best low flow shower head. This has a metallic body and chrome ball joint that gives this shower head a durable and stylish facade.
It also comes with a patented pressure compensating technology. This technology exerts great force to give you a satisfying shower experience without using much water.
Talk about efficient water conservation, and you find yourself satisfied with this shower head.
It sprays 50 gallons of water per minute.
This low flow shower head is WaterSense certified.
It has a metallic body with a chrome brass ball joint.
It comes with 1 spray function.
2.  Take A Shower LCC Original Fire Hydrant Spa Plaza Shower Head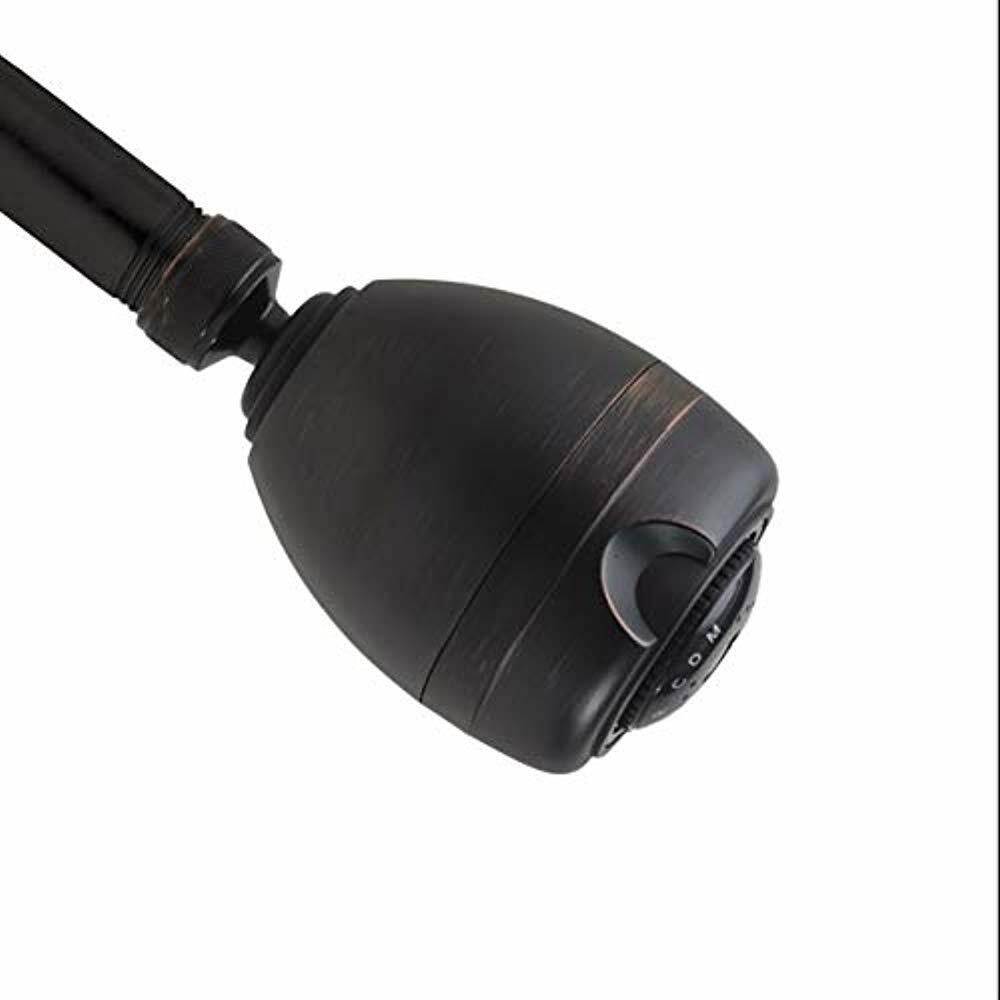 This low flow shower head is a powerful kind that can provide you with a high pressure, high volume, or a low water pressure. It also comes with an adjustable spray that is versatile enough to give you several refreshing spray patterns, a powerful massage, or a combination of both.
In addition, it has a solid brass ball joint that is attached to the shower arm. Through this, you may adjust or change your spray angle easily.
This is the best pressure increasing massaging shower head.
This can also be a high-pressure shower head.
This is the best shower head for low pressure.
This shower head has a high velocity that can increase your water pressure.
3.  High Sierra Showerheads Solid Metal Low Flow Handheld Shower Head
This versatile low flow handheld shower head is the perfect type for rinsing any type of hair. Moreover, since this is a handheld shower head, washing your tub, or your shower enclosure after bathing will be a piece of cake.
Aside from that, it also comes with an adjustable ball-joint swivel, which makes it easy to move it to your preferred angle. The best thing about this shower head is its metallic built. This is a unique type as compared to the usual plastic ones. So, you can always depend on its durability.
It releases strong, large, yet soothing droplets of water.
Using this kind of shower head helps you save 40% of water and energy.
It's got a push button control valve that helps you turn the flow into trickle while you lather which, of course, helps you save more.
Unlike the other shower heads, this shower head won't have its patented nozzle clogged with minerals in the water.
Its metallic finish has made it as one of the most durable shower heads in the market.
4.  KOHLER K-8510-G Two-Way Body Spray Master Shower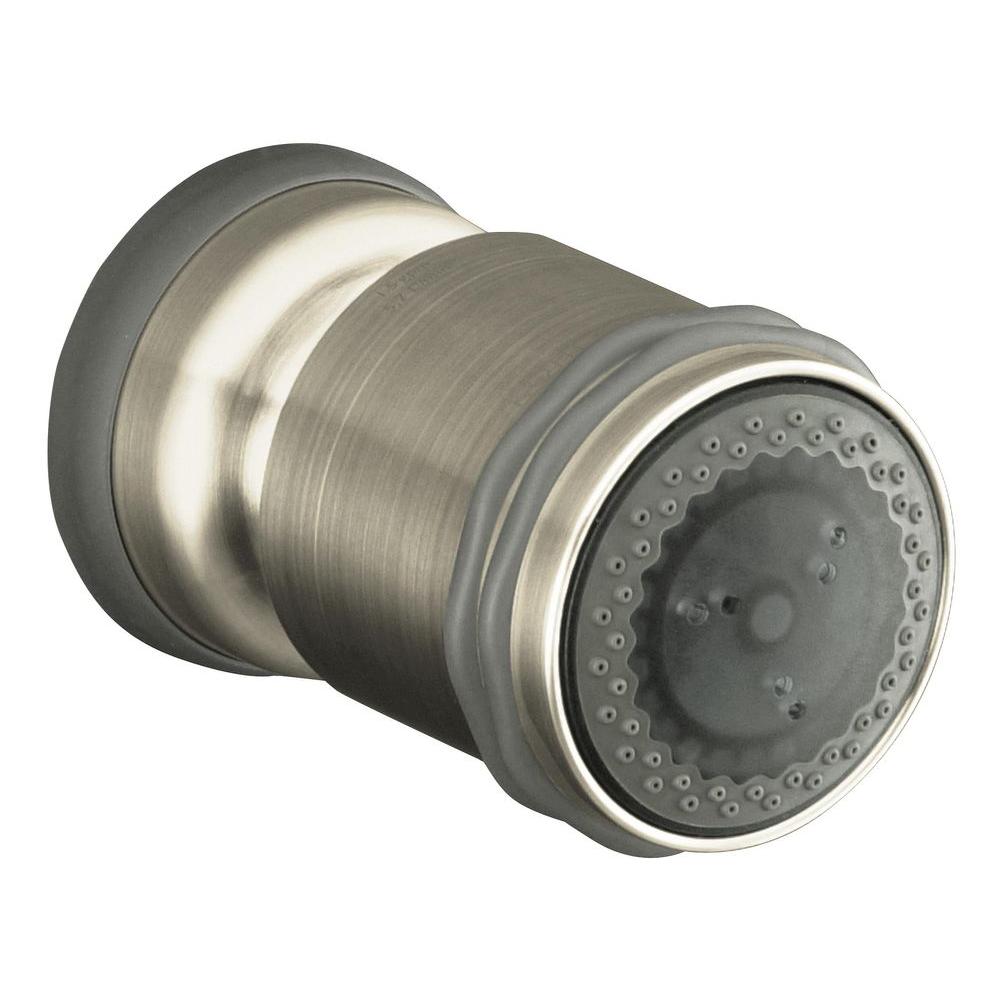 KOHLER Master Shower is a two-way body-spray fixture that gives you 1.5 gallons per minute as a maximum flow rate. This also provides you with a variety of settings such as full-spray or massaging pulse spray for the right flow.
The pause option also helps you save water when you want to do other things in the midst of taking a bath or shower, such as brushing your teeth or shaving.
Moreover, because of solid brass construction, this shower head will be affected by corrosion or tarnishing.
It has a maximum flow rate of 1.5 gallons per minute.
It has a solid brass construction, which makes it durable and reliable.
It won't tarnish!
You may set it to full spray or massaging pulse spray.
It also comes with a pause option.
5.  American Standard Water Saving 3-Function Rain Shower Head (1660.652.002)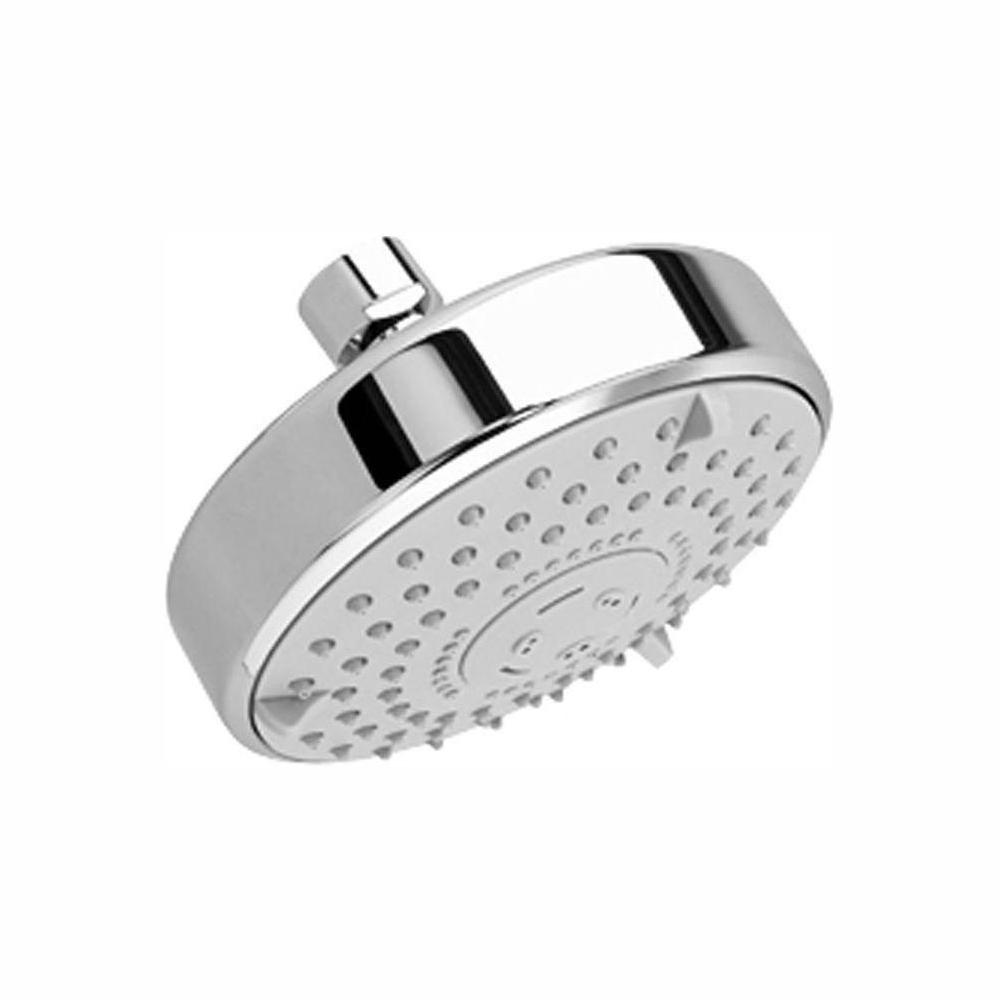 Showering using this 3-function rain shower head helps you achieve that rain-like shower. This provides you with gentler and softer droplets. Its spray nozzles are also easy to clean.
What's great about this shower head? Its durability is supported by its solid brass construction. Hence, you can guarantee that it will last longer.
It has easy to clean spray nozzles.
This shower head provides you with three functions: gentle rain, hard rain, and massage!
This helps you save water by releasing 1.75 gpm water flow.
6.  Delta Faucet 75152 Single-Function Shower Head (with H2Okinetic Technology)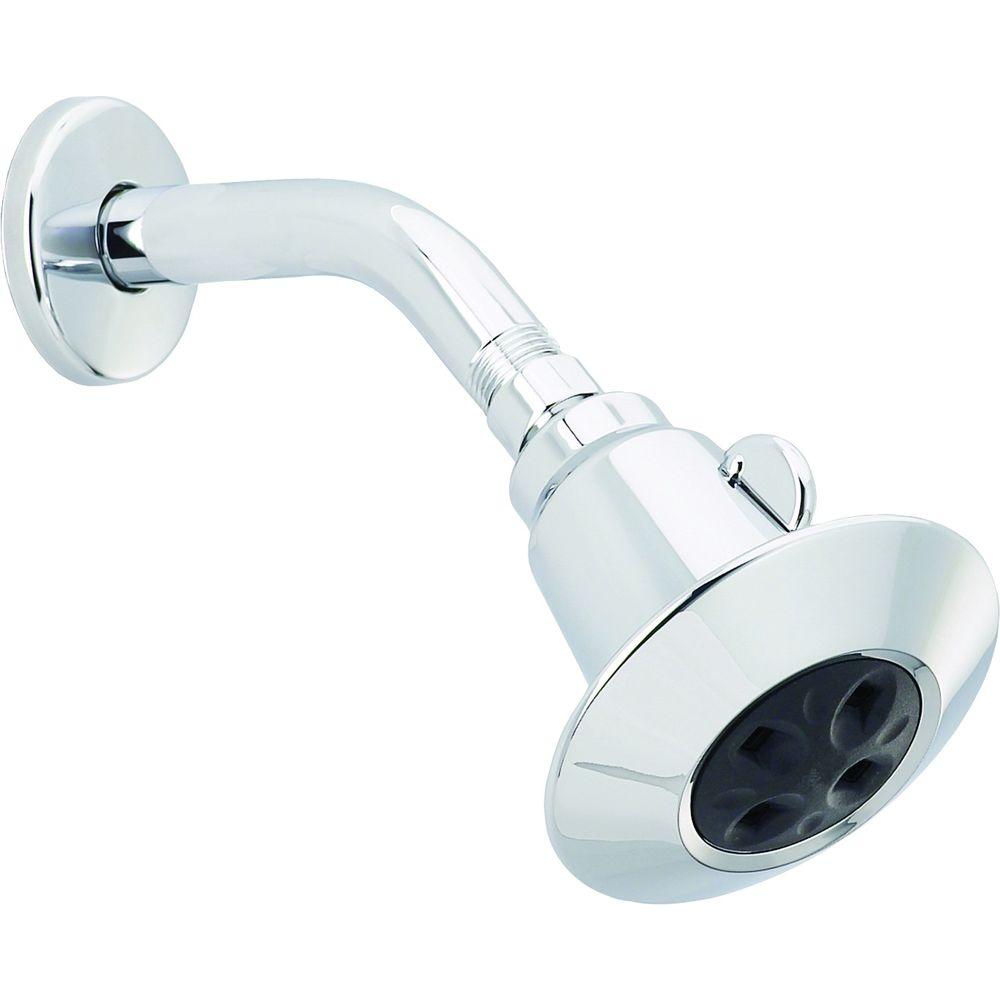 This easy-to-install low flow shower head provides you with two settings, namely the adjustable water amplifying spray and H2Okinetic Spray. These two main settings is a feature unique to this product.
Aside from that, this also offers you spray settings such as adjustable H2Okinetic and sculpts water into a unique wave pattern. Amazing right?
This is covered under Delta's limited lifetime faucet and finish warranty.
It provides you with an adjustable 2.5 gallons per minute.
This shower head offers you settings such as H2Okinetic spray and adjustable water amplifying spray.
7.  Moen Magnetix Six-Function Handheld Showerhead (26100EPSRN)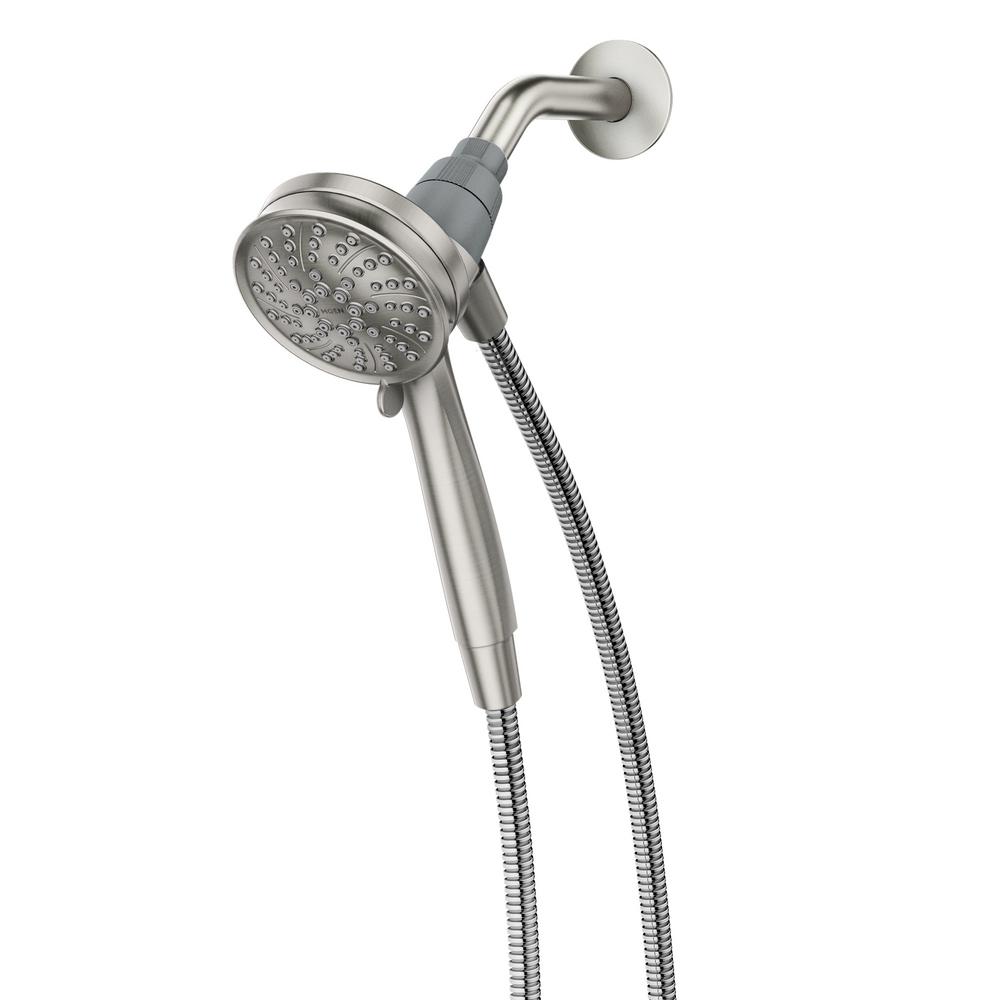 This stylish handheld shower head is a unique type with 3.5" diameter spray head, which has six unique spray functions. This also comes with Moen's magnetic docking innovation, which makes it easy to get or return the spray head.
Nothing's more convenient than this shower head's magnetic docking system that makes the spray head easy to be attached and detached.
This is versatile enough to provide you six settings for the best customization experience.
This is definitely one of the best eco shower heads!
8.  Danze D460047BN Boost 3-Function Shower Head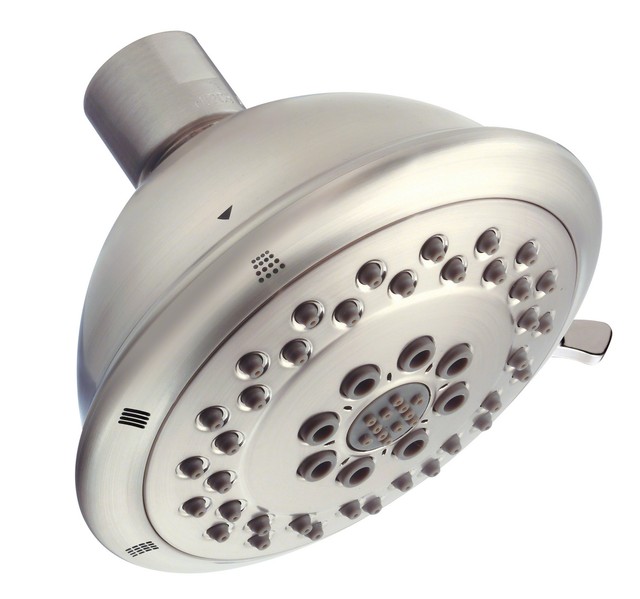 This Danze multi-function shower head is powered by D-Force or Dual valve technology. This technology helps avoid water pressure loss when the settings are changed.
Since this is a Danze product, its features and built are of high-quality- ceramic valves, pattern brass construction, etc.
This 4-inch shower head gives you three functions: wide, center jet, and aeration spray features.
Backed by D-Force technology that maintains water intensity even at low pressure.
This features easy glide selector ring, which makes spray patterns easy!
Compared to other shower heads, this uses 20% less water.
9.  High Sierra Showerheads Premium Tenaya Low Flow Shower Head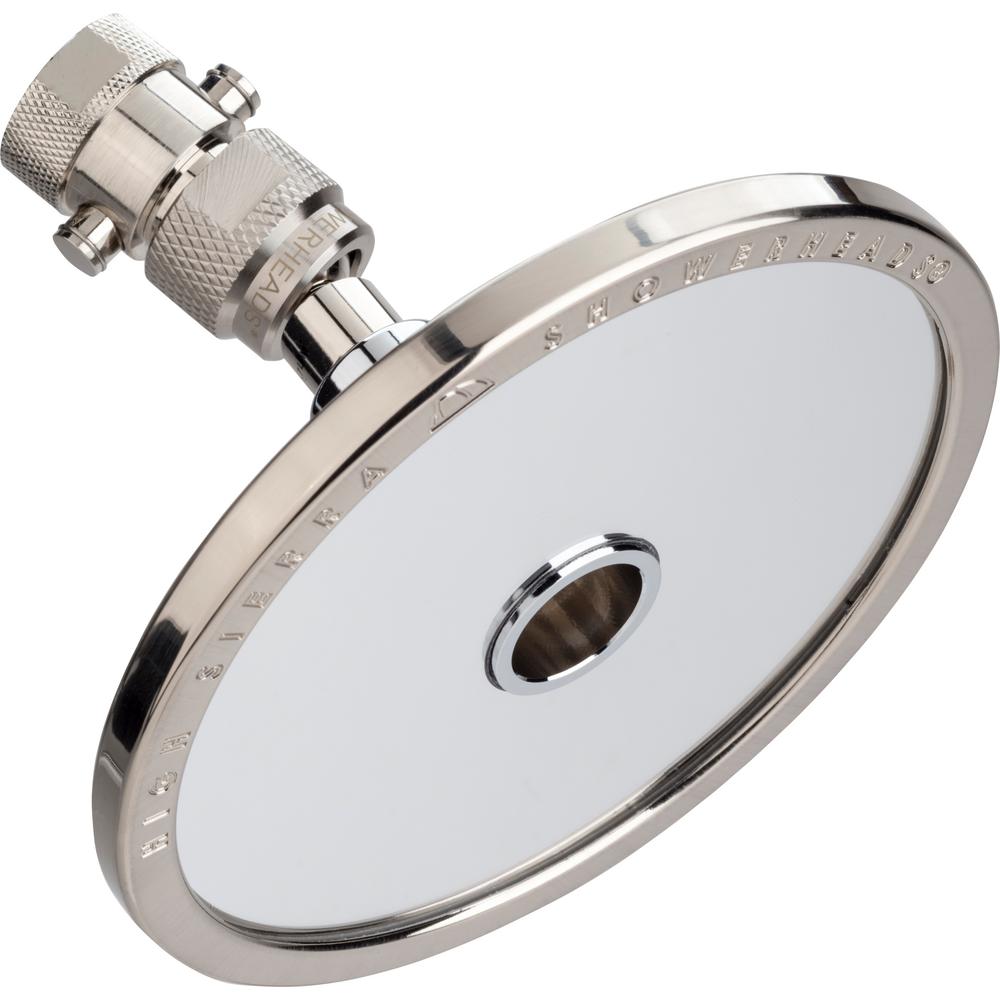 Tenaya low flow shower head features a sleek 5" diameter face. This is provided with the popular trickle valve, which lets you control the strength of the spray or to shut it off to a trickle while you shave or lather.
This releases large droplets for an invigorating shower experience.
This has an elegant 5" diameter face.
Its push button trickle valve makes it as one of the best water saving shower heads.
You will be able to save 40% of water and energy.
This definitely has a high-quality!
10.  LCC Fire Hydrant Spa Plaza Deluxe Handheld Shower Head 
This low flow shower head is specifically designed to let you experience great convenience and power of showering. This five-setting Carmel Deluxe handheld shower can be used anywhere with all levels of water pressure.
This shower head provides you with a lot of settings to choose from.
It has a stainless steel stretch hose, which adds to its stylistic appearance.
This is specifically designed for low flow.
Frequently Asked Questions
Q: How much water does a low flow shower head save?
A: With a low flow shower head, you can reduce up to 30% of your water consumption or possibly up to 40% depending on the GPM of your low flow shower.
Q:Are all shower heads low flow?
A: Most of the common shower heads that you see being sold in the markets or online are low flow showers but that doesn't mean that all shower heads are low flow shower heads. Some shower heads have a higher flow rate than the low flow shower head standard rate of 2.5 GPM. Anything above this is no longer considered low flow. 5 GPM to 10 GPM showers are actually already considered high flow showers.
Q: Do Low flow shower heads work?
A: Yes, they definitely do, though they are not as strong as high flow showers. However, the flow rate of low flow showers is already enough to give you a great shower experience.
Q: How do low flow shower heads help the environment?
A: The water and energy conservation factor in itself will tell you that low flow showers are the more environmentally friendly types. Since you use up less water, there is more water left in the water reservoir for use. Since you use up less electricity for heating, you'll also be reducing CO2 emissions. With low flow showers, not only you will enjoy its benefits, but so will the environment.
Conclusion
Woah! It was amazing to know all these highly-preferred low flow shower heads. Each of them is unique enough to be chosen as the best. However, after a thorough consideration of the pros and cons, we have finally chosen our own best low flow shower head.
Moen Magnetix Six-Function Handheld Showerhead is easily the best value shower head on the list. The shower head may have some similarities with others that are mentioned but considering its appearance, quality, and other benefits, we are confident to consider this as the best low flow shower head. This perfectly meets our standards in choosing the best handheld shower head for low water pressure!