Shocking your pool is a practice that you should add to your pool maintenance list. It is a process in which a chemical (could be chlorine or non-chlorine) is added to the pool water to destroy the growth of bacteria, algae, and other contaminants.
Pool experts suggest you do pool shock once a week or once every fortnight. The more you use the pool, the more often you should do this maintenance routine.
Aside from doing pool shock regularly, using the best pool shock treatment is also important. To help you in this process, we've listed 9 best pool chemicals that really work!
7 Best Pool Shock Reviews
1.  Pool Essentials Shock Treatment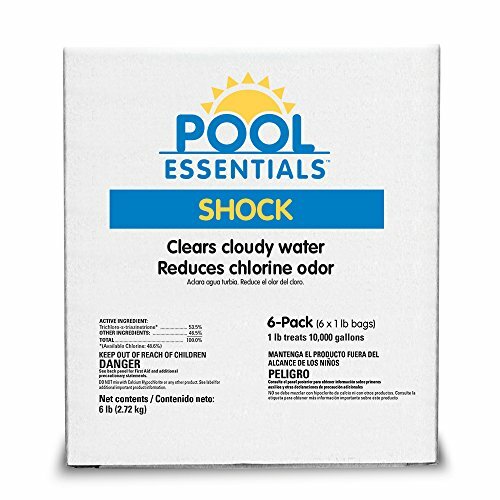 Pool Essentials is a well-known brand that offers pool care products. One of their best-selling products is this pack of 6 pool shock treatment.
It's an all-purpose pool shock treatment that is designed for easy application. This is in powder form. One pound of powder is good for 10,000 gallons of pool water.
However, it has a tendency to stain vinyl pools.
This is easy to dissolve. Dissolve in a small container first before adding it to the pool.
Targets cloudy water and chlorine odor
Each bag contains 1 lb. of shock powder treatment
Help clear the water, making it crisp and clean
2.  Leisure Time Non-Chlorine Spa Shock Renew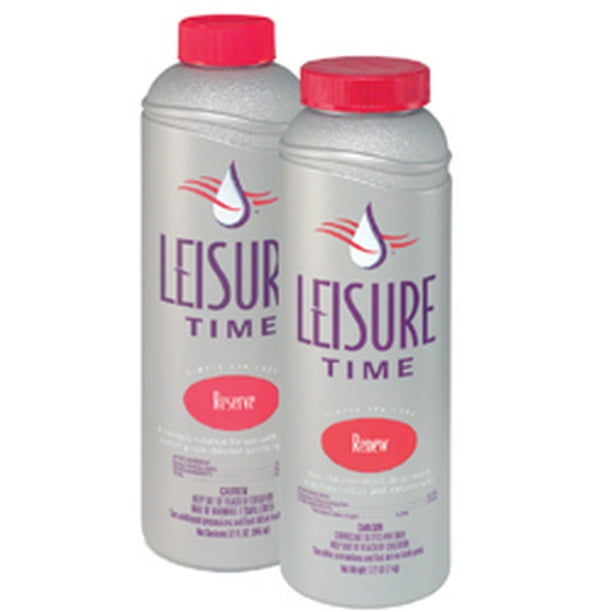 Leisure Time is a brand that offers one-step pool sanitizers and shock treatments. Their non-chlorine Renew spa shock is a lot of people's favorite.
You can order this one in either 1-pack, 2-pack, 4-pack, and 12-pack.
This is safe and effective.
Clears cloudy water and eliminates odor-causing bacteria and contaminants
Compatible with different purification systems, may it be chlorine, ozone, or bromine.
It also prevents chlorine build-up, thus preventing pH fluctuations.
Water remains clean and fresh even after 3 weeks of using the treatment.
3.  DryTecSwimming Shock Treatment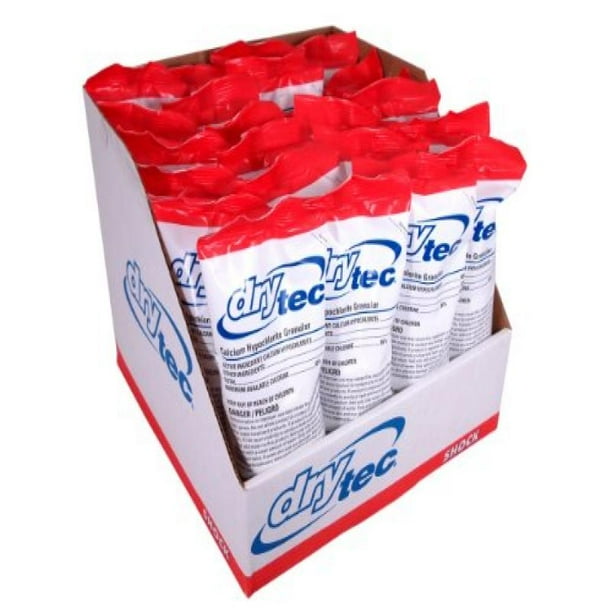 This fast-acting pool shock treatment by DryTec is well-loved by many.
Wondering why?
This pool shock contains 68% calcium hypochlorite, which is the main active ingredient used for water treatment. Thus, this treatment works wonders to your pool.
This comes in an economical package of 24-packs.
Can effectively kill bacteria, algae, and other water contaminants
High level of calcium hypochlorite makes the product twice more effective than other shock treatments on the market
Each pack contains 1 lb. of recommended dosage, which is enough to shock 10,000 gallons of water.
It also dissolves fast.
4.  SpaChoice Spa, Hot Tub, and Pool Shock Treatment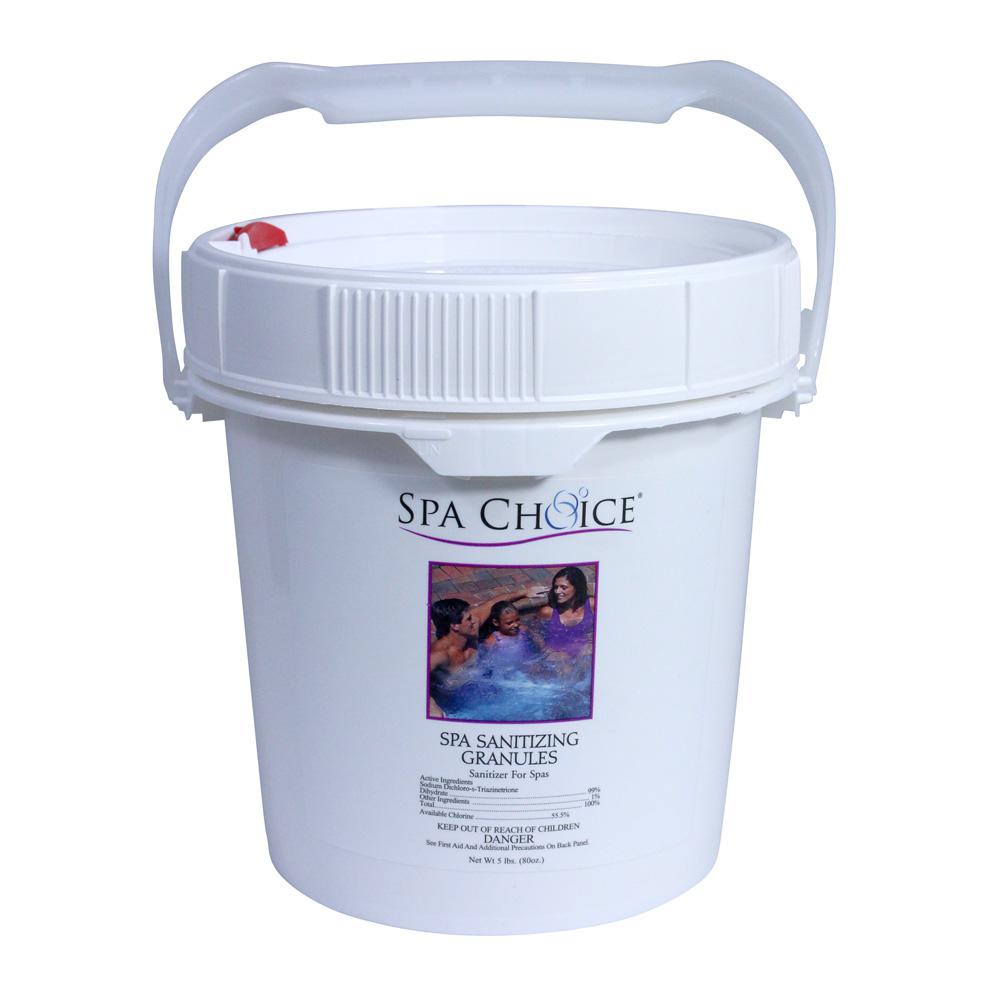 If you have a bigger pool and is very keen on keeping your pool water clean, then buying the most effective shock at a bigger tub makes sense.
This shock treatment by SpaChoice is an all-purpose treatment that comes in a 5-pound tub packaging. It can be used to shock pools, spas, and hot tubs.
It contains 56% Chlorine.
A highly effective and affordable shock chemical
Controls the growth of algae and bacteria
This also helps stabilize the spa chlorine, making it one of the best options for spa shock.
5.  Zapp It Pool Shock Treatment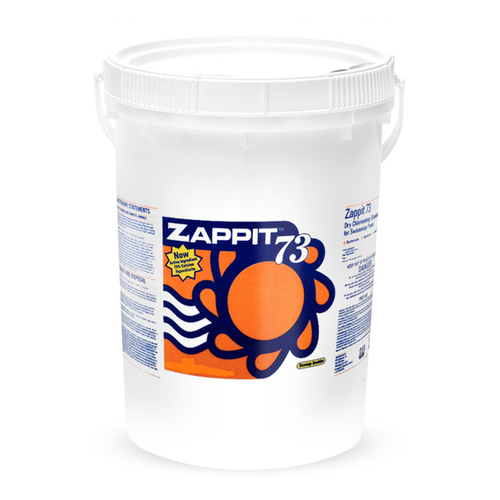 The higher the chlorine content of the product, the more efficient it is. This pool shock chemical by Zapp It has an impressive 70% chlorine and 73% calcium hypochlorite. Therefore, a little definitely goes a long way for this one.
Since it's a highly concentrated product, make sure to use only the recommended dosage to avoid body rash and skin allergy.
You can buy it in a 50-pound pack or in a 100-pound pack.
Has high chlorine and calcium hypochlorite contents, making it effective in eliminating algae, bacteria and chloramines in the pool water
A fast-dissolving granular formulation
You only need to use 1 pound to treat 40,000 gallons of water.
The perfect chemical to balance out your pool water chemistry to prevent inhibitions of waste, algae, and other contaminants
6.  In the Swim Shock Treatment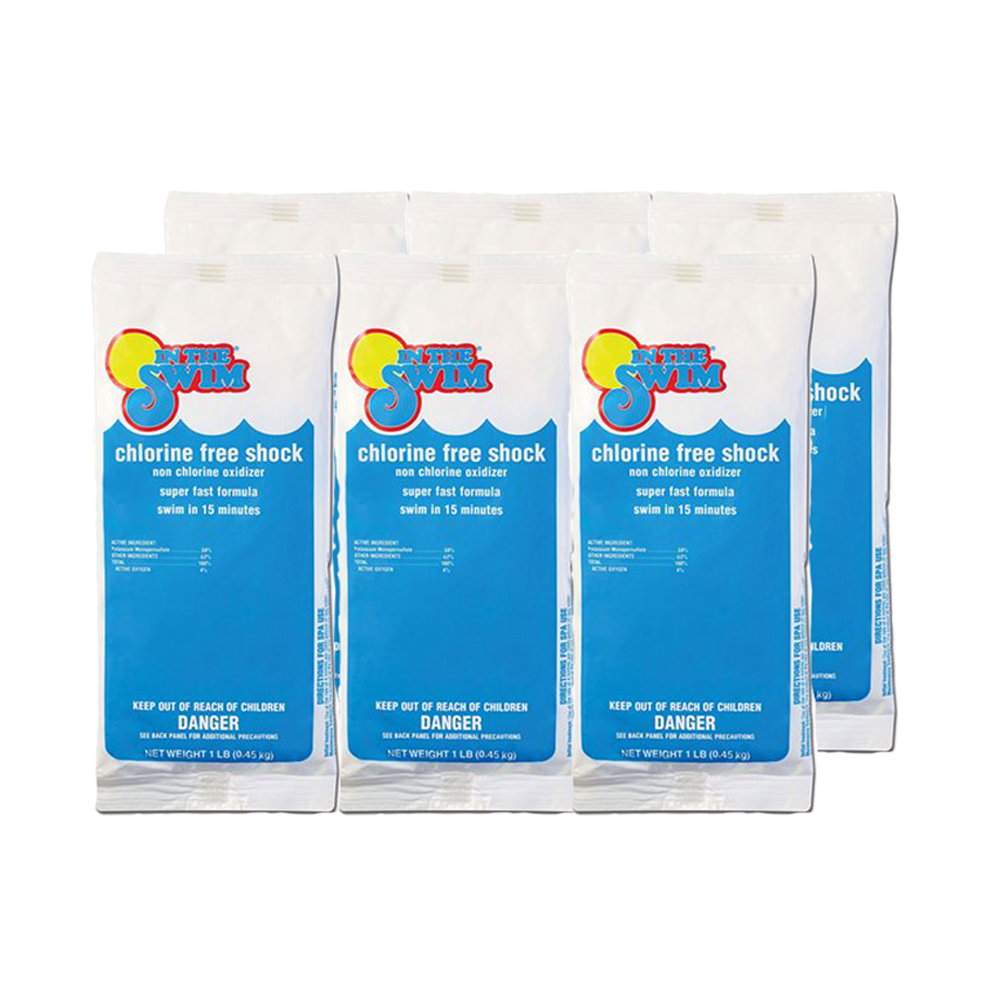 In the Swim is not just a good brand for pool accessories and equipment. The brand also sells one of the best pool shocks on the market.
This popular pool chemical comes in 24 pcs. 1-pound package. Users love this chemical because of its potassium monopersulfate content.
Contains 38% Potassium, which is considered as one of the best non-chlorine water sanitizers.
It's a strong oxidant that works similarly like chlorine in terms of potency.
Swimmers can use the pool 15 minutes after shocking the water.
This formula is effective in preventing the growth of algae and killing water contaminants.
7.  HTH Super Shock Treatment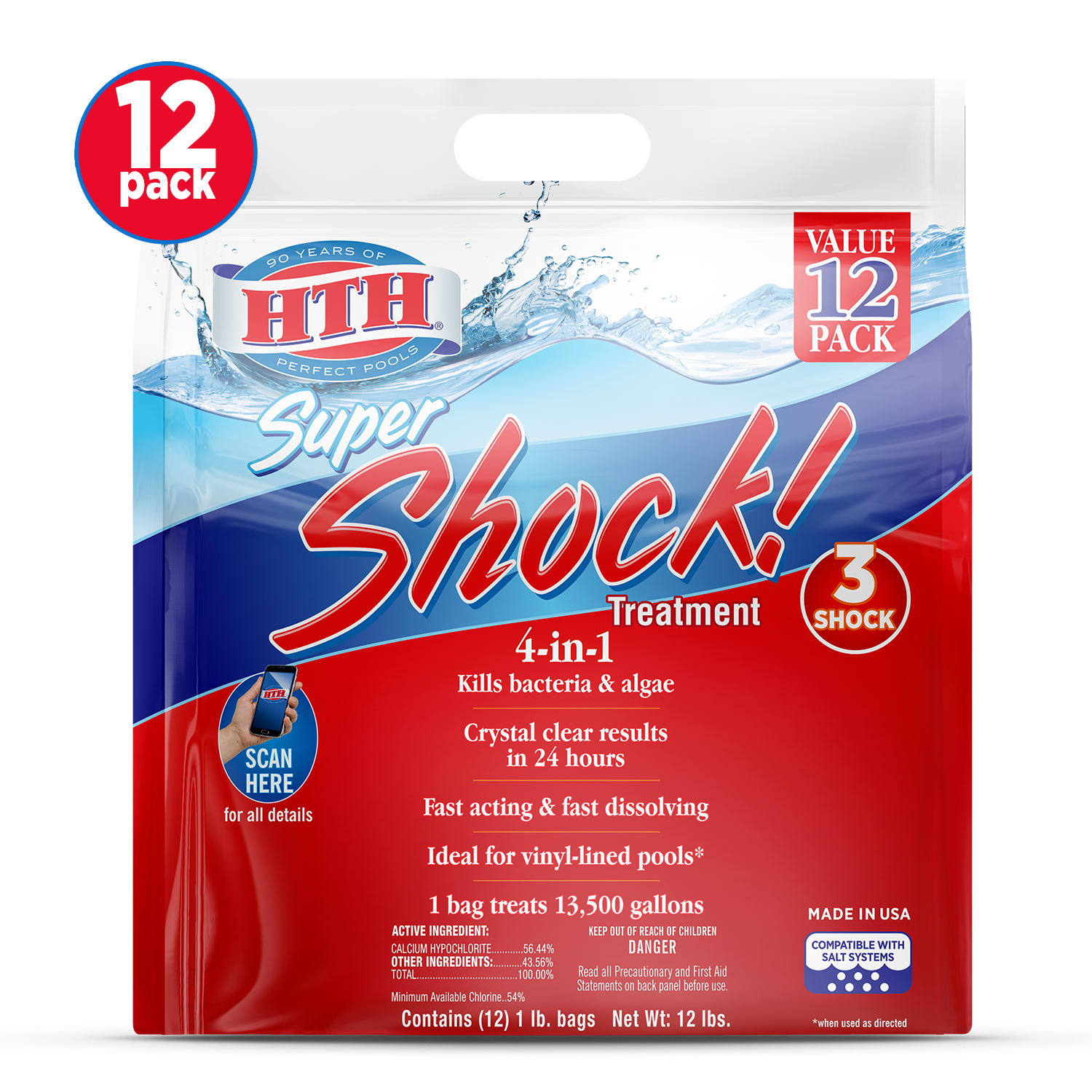 Another excellent pool shock brand to consider is HTH. HTH shock treatment is known for their 4-in-one formula, which a lot of its users commend.
Within 24-hours, you'll notice that your water is more crisp, fresher, and cleaner. It's also safe to use on pools with vinyl liners.
Effectively kills algae and bacteria
Doesn't damage pool liners
Can be used directly to the pool
Fast-acting treatment; you can see results within 24 hours.
You can also use this in pools with a salt water system.
Softens hard water for a more enjoyable swimming experience
You don't have to worry about overstabilization, which makes chlorine less effective.
How To Shock a Pool
Conclusion
Pool shock helps maintain the chemistry of your pool water. Without lowering the water's pH level, the best pool shock should be able to raise the chlorine level of the water to rid the pool of contaminants. This is a process known to sanitize the pool, making it fresh, crisp, and clean.
Now that you know the importance of pool shock, it's time to buy the best treatment and get started!