In this modern and fast-paced life, people are always busy and don't have much time to relax. That's why you need to own a hot tub to get a spa treatment and experience without leaving your own house. Among many models in the market, the AquaRest Spas Premium 300 is a great option for couples. Read Aquarest Spas Premium 300 reviews for more information.
About Aquarest Spas
Aquarest Spas is known for affordable and high-quality hot tubs. Not only do their models fit your needs and budget, but they are also beautifully designed, reliable and portable. You can easily move your spa around the house, backyard, or patio. Since 1997, the Aquarest hot tubs have been a great investment for any home. And they remain their great reputation until now.
Aquarest Spas Premium 300 reviews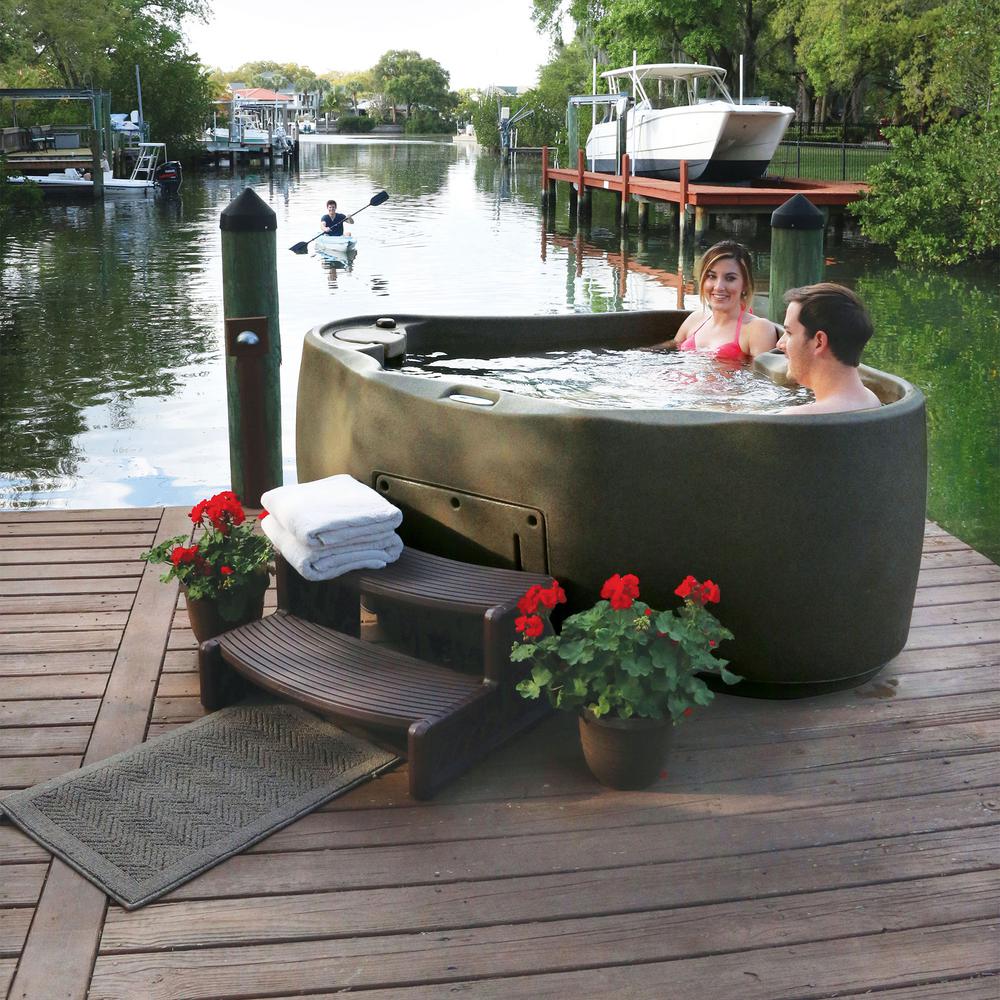 This spa can host 2 people comfortably, and it is very easy to install and maintain.
Besides, it comes with one of the most impressive upgrades with two-speed pumps, two bucket loungers, an ozone purification system, and 20 powerful hydrotherapy jets. These interesting features offer a fantastic wellness experience to users.
With this hot tub, you will get top-quality hydrotherapy for a very reasonable price. More importantly, you can convert the AR-300 Premium from 120v 1kW to 240v 4kW by installing a 30 or 50 Amp 240v electrical service.
Now you and your partner are able to enjoy the therapeutic relaxing experience without paying a lot of money. All you need to do is to install the hot tub and enjoy it whenever you feel tired or you need some quality time with your loved one.
The Pros of This Aquarest Spas Premium 300
Uses less water
Can fit comfortably in any small space
Easy to use with Plug and Play
Quick heating
Powerful and adjustable jets
Easy filtration and can be easily drained
Cons of The Aquarest Spas
Does not have a headrest
The shallow has rough tub surface
Who should own this model?
This model is designed for two people, therefore, it is perfect for couples or whoever owns a holiday home. Besides, it comes with a reasonable price, so couples who are tight on budget will be interested in it.
Features of the Aquarest Spas premium 300:
Spacious: The triangular form makes you feel like you have more room than other tubs with the same dimensions. There is no need to worry about bumping into the other person because you can stretch your legs in the same direction.
Keeps the heat well: It can retain heat well and save energy thanks to full foam insulation and an insulated cover.
Portable: It is lightweight so you can easily move it using a sledge.
Well design: It has an outstanding, luxurious design that will catch the attention of any person. It is also durable thanks to thick and solid plastic. It won't be broken if you jump in it.
Easy and quick setup: There are clear instructions for setup and installation. However, you probably don't need it because it is so easy with the Plug and Play feature.
Waterfall with LED lights: The lights give users different options for setting the right ambiance for a romantic evening or a relaxing night.
This model is an affordable and comfortable option
Customers Reviews
Almost everyone will look for customer reviews before they decide to purchase a product. Therefore, we will include this section in the Aquarest Spas premium 300 reviews.
"We love the hot tub! It was light enough for the delivery guy, myself and my wife to carry it into our backyard" That's how DomDuo feels about this model after purchasing it. Also according to him, "it works great on 120V! Only lost one degree after running the pump on high for one hour (the heater doesn't run when the pump is on high). The jets on our back and neck are very strong."
Another user Simxray reviews that it is "just the right size for two adults. Seems to heat up quite rapidly, only 190 gallons." In general, it has "good jets, two speeds, nice waterfall with rotating light colors. Thick insulated cover fits well and does retain heat. Can be folded and removed easily. Easy to get in and out."
However, an unknown user is not happy with it as "the spa started leaking two months after the 1 year plumbing warranty expired. With the roto molded construction, tracking down the leaks is nearly impossible." He also mentioned that "Aquarest customer service doesn't return phone calls."
Verdict
For those who are on a tight budget and looking for a good quality hot tub for two people, this model is an affordable and comfortable option. As mentioned earlier in the Aquarest Spas Premium 300 reviews, you can experience soothing hydrotherapy in the perfect ambiance without spending too much. Check it out!