Luxury toilets are a must-have for most people these days. After all, it pays to be comfortable while you're in your bathroom going about with your business. The best part of it all is that even the best luxury toilet brands are very affordable, and they have all the cool features to keep you comfy.
Of course, each luxury toilet has its own set of features. In order to get the best toilet for your own bathroom, you need to know what you're looking for. We've made that process much easier by providing you with a list of luxury toilet reviews so that you'll know which one you would want for your toilet.
Top 5 Best Rated Luxury Toilet Reviews
 1.  Ove Decors Smart Toilet 1.6 GPF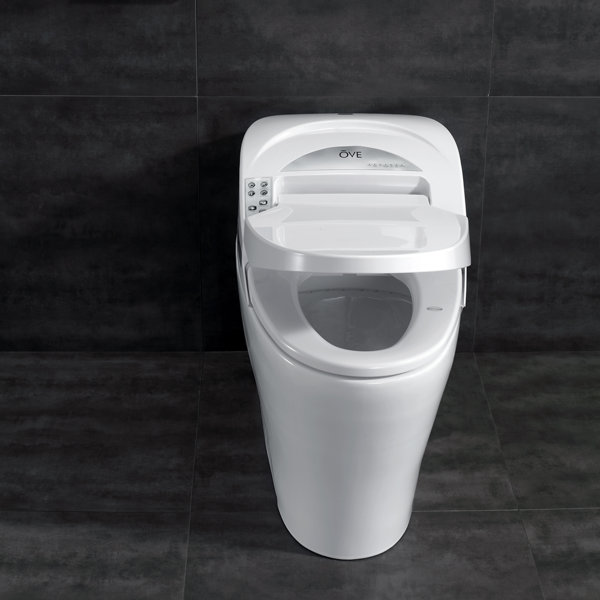 This is the first smart toilet that we'll be mentioning in this list. It is one of the best smart toilet products in the market because of the list of features that it has. It is made of a very strong material and has luxury functions like air drying, jet water sprayer, and temperature control.
What Customers Have to Say
Generally, you would see that customers are very satisfied with this toilet. Unlike the traditional toilets, this one is very luxurious because of the luxury features offered. Many customers also love the modern look it sports as it fits their contemporary toilet design. Online reviews will tell you that customers love this toilet because it kind of spoils them for the regular ones.
Has a 1.6 GPF flush
Has a toilet seat with temperature control
Has adjustable water temperature
Comes with jet sprayers
Has a bidet toilet seat
Has LED lighting or night time
Comes with a remote control
Made of ceramic material
2.  Kohler Veil Intelligent Skirted Dual Flush Toilet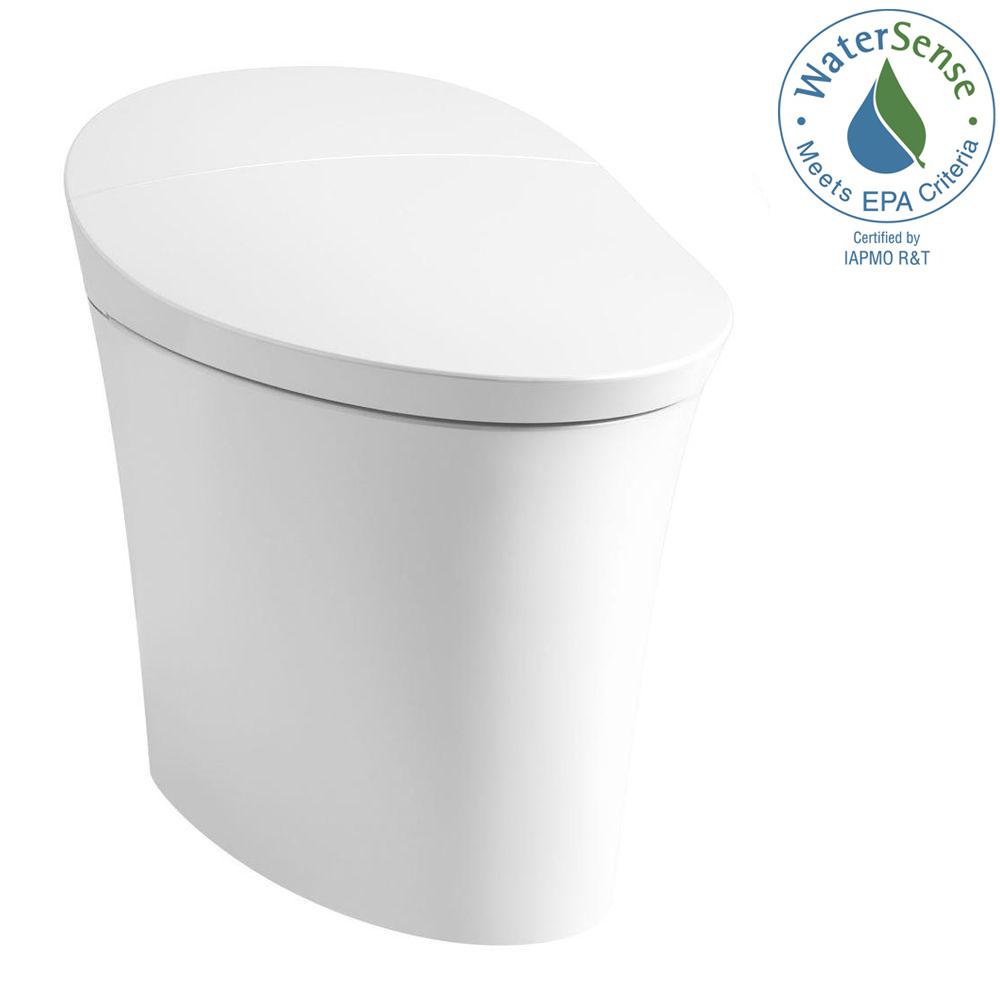 Kohler is a very well-established toilet brand that many people trust. Of course, Kohler also has its own version of the smart toilet which is the Kohler Veil Intelligent Skirted toilet. This is noted by most customers as one of the cleanest toilets to hit the market. It has a lot of self-cleaning features that will allow you to rest well knowing that your toilet is kept clean.
What Customers Have to Say
As we've mentioned above, customers love the cleanliness features. If you're a hygiene freak, you'll love this brand. Customers are quick to comment on how easy it is to clean this toilet because of these features.
Comes with an integrated bidet
Has a dual flush with 0.8 GPF and 1.28 GPF respectively
Has a UV light and electrolyzed water cleaning system
Has an auto deodorizer
Comes with a warm air dryer
Currently unavailable.
3.  Toto Neorest Dual Flush Elongated Toilet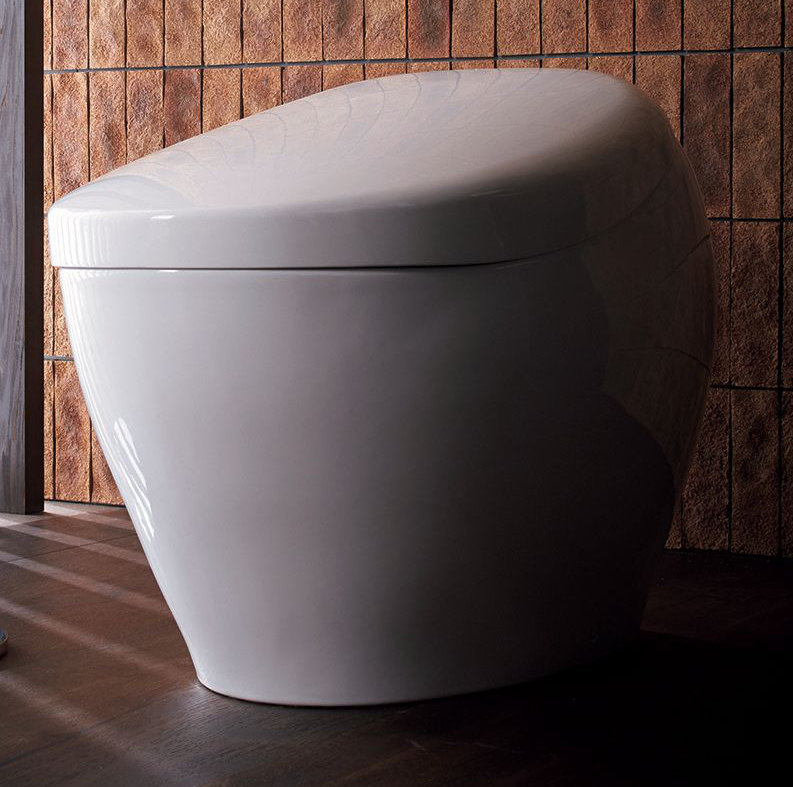 If you want something a little more compact because your bathroom isn't that wide, then we recommend the Toto Neorest Dual Flush Elongated Toilet. This toilet is just the right size to fit any bathroom. Other than its size, it's also a great smart toilet with a complete luxury system.
What Customers Have to Say
Customers would agree with us when we say that it's a great sized toilet. It's not tall or bulky like many of the toilets that you see in the market. It's very compact and flexible in a sense that it can fit anywhere. Customers have commented that it can fit their bathrooms that are a little narrow as compared to other bathrooms that are wide and spacious.
Has an electronic bidet seat
Has a rear cleanse, front cleanse, and pulsating spray
Includes a water pressure control and temperature control
Has an automatic open and close lid
Comes with an electrolyzed water cleaning and air deodorizing system
Has 1G Tornado flush
4.  Kohler K-3900 Numi One Piece Elongated Toilet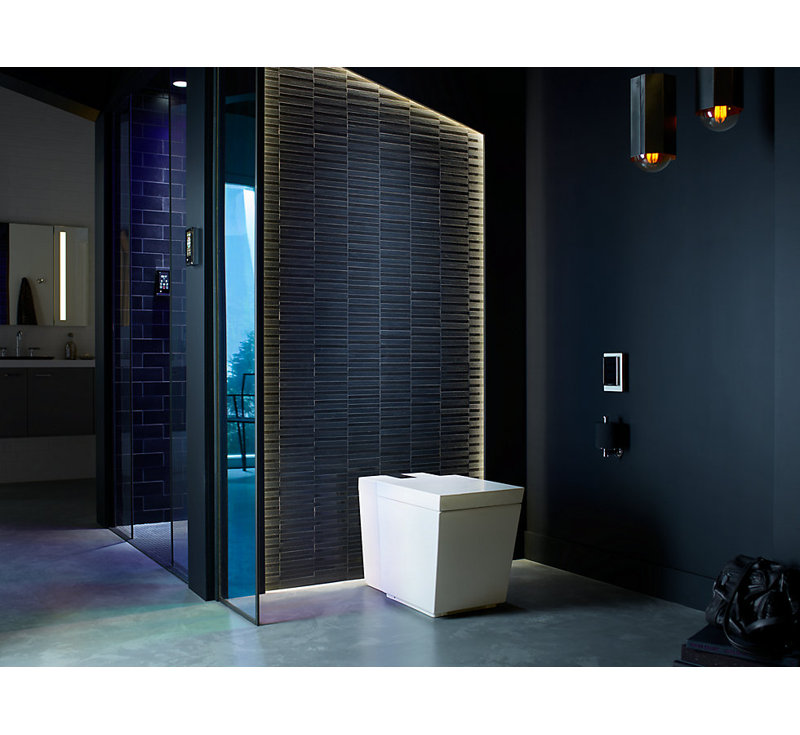 Another Kohler product that we love is the Kohler K-3900 Numi One Piece Elongated Toilet. Just like the Kohler brand that we've mentioned above, this one is also a smart toilet. However, the difference lies inits design. This one has a very compact and innovative design with square edges, making it pretty easy to clean. Plus, it looks rather futuristic in a way that it can match the design of most modern toilets.
What Customers Have to Say
Customers simply love the design of the toilet because it's different. Unlike most round toilets, the design of this one is very unique and lovely to look at. It's also very ergonomic and can fit in many toilets no matter the size.
Comes with an integrated bidet and dryer
Has a dual flush with 0.6 GPF and 1.28 GPF respectively
Comes with lighting, heating, and music
Has an ergonomic and versatile design
Comes with hands-free auto open and close toilet lid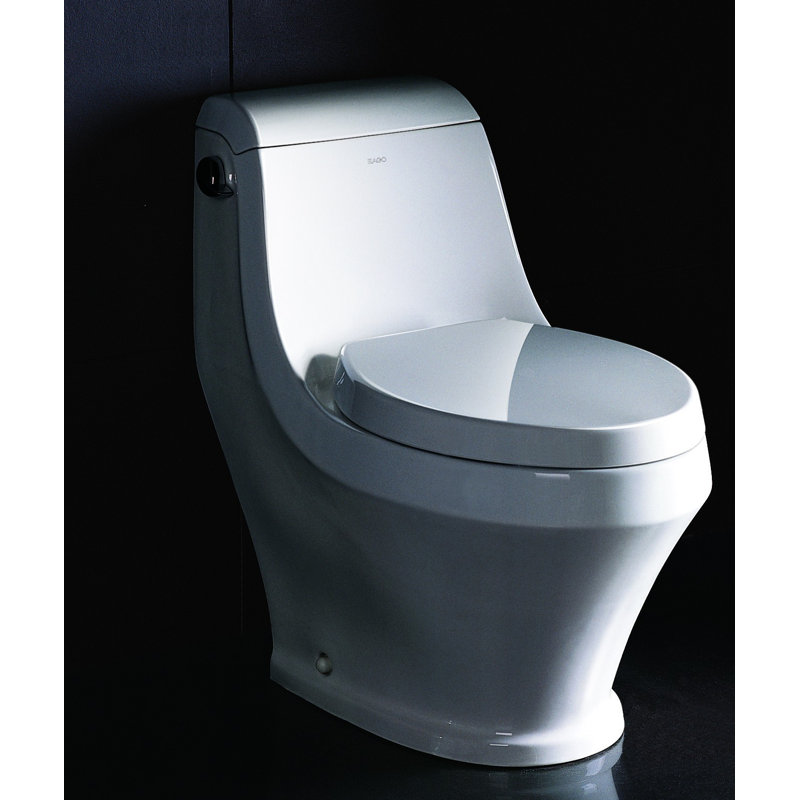 This happens to be one of the best luxury toilets that you can find in the market. It has a powerful flush system along with a very elegant design. To be specific, it has a siphonic flush which makes it very efficient in taking down all the waste materials without leaving residues behind.
What Customers Have to Say
If you check most reviews, you would see that most customers would commend its elegant design. It fits in very well with a lot of toilet designs because it has a very classy but versatile look. Customers also commend how well the flush works and how strong it is.
Comes with a toilet seat
Includes a soft closing feature
Glazed exterior for easy cleaning
Flush capacity of 1.28 GPF
A siphonic flush capacity
A 5-year warranty
Conclusion
If we're to look at the overall features and functions of a luxury toilet, the Ove Decors Smart Toilet 1.6 GPF is definitely the most well-rounded. Compared to the other luxury toilet brands, this one has some of the most useful features that you can find. It comes with a heated toilet seat, integrated bidet, powerful jet sprayers, and adjustable temperature. Furthermore, you can control everything with a remote. Lastly, it's got a very powerful flush.
At the end of the day, we would still always look at the usefulness of a toilet bowl. Through comparison with other toilets, this one is definitely the most useful in terms and features and functions, making it the best luxury toilet in the list.