Small electric fireplaces are often the preferred choice of homeowners because they're practical, cost efficient, and strong. If you're looking for the best small electric fireplace that you can find, we've got a list that can help you out.
Check out our narrowed down list of the 7 best electric fireplaces for the money 
The Best-Value Small Electric Fireplace Reviews
1.  Duraflame Electric 3D Infrared Fireplace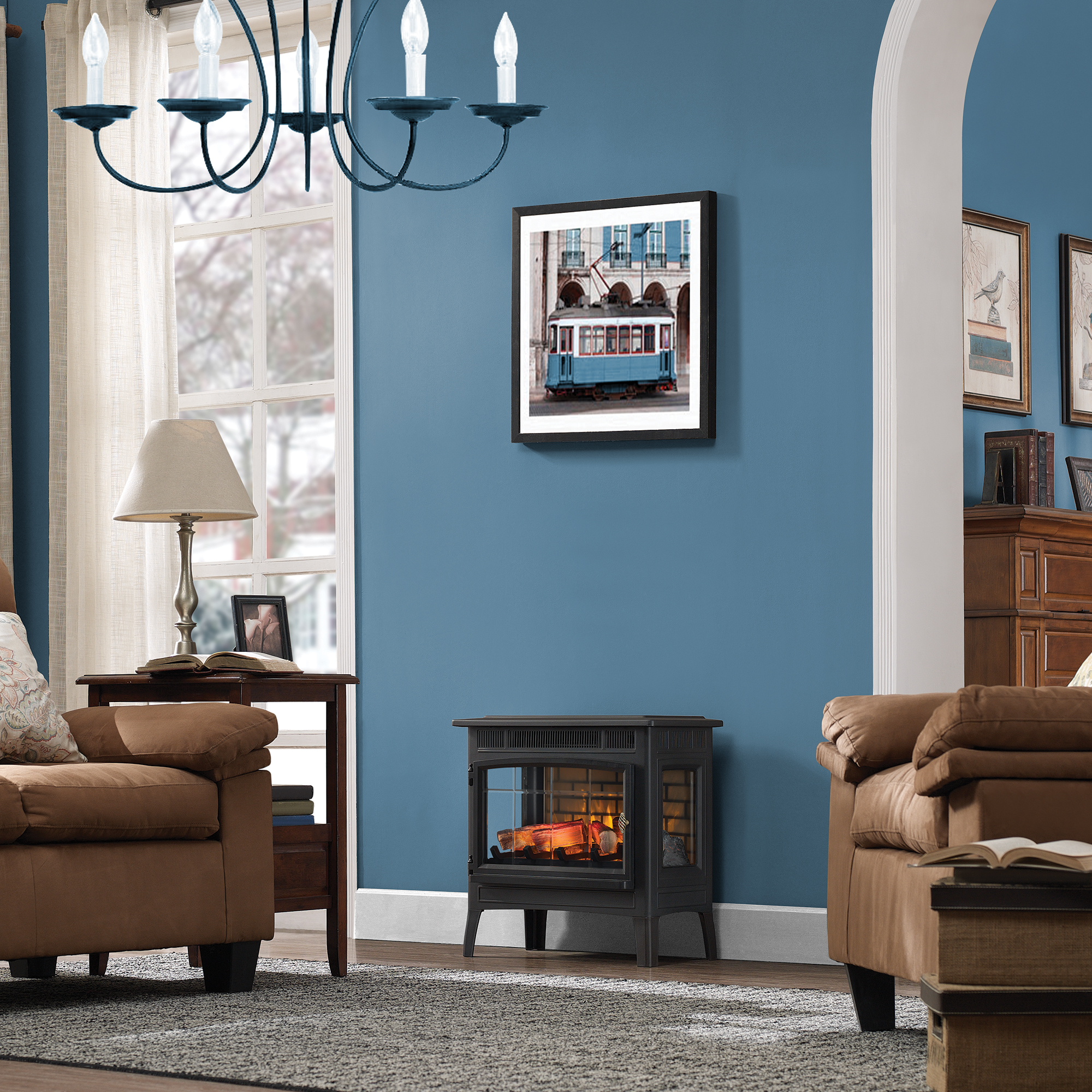 If you're looking for power, then this is the best electric fireplace that you should consider getting. The measurement of heating power is usually in BTU or British Thermal Unit. So the higher the BTU, the more powerful the heating.
This one sports a total of 5,200 BTU which enables it to have a heating coverage of about 1,000 square feet. So, it's actually really good for a lot of medium to bigger sized areas. It also allows you to save more money because of the coverage.
Since it's a very strong fireplace, you can expect it to overheat a bit. Due to that disadvantage, the Duraflame fireplace has an overheat protection feature that automatically shuts the heater down so that the temperature doesn't reach a dangerous level.
Best Features:
5200 BTU of power
Has a coverage of 1000 square feet
3D flame effect
Natural humidity balancer with infrared quartz heating
120 volts and 12.5 amps
Digital thermostat included
2.  Lifesmart Infrared Quartz Fireplace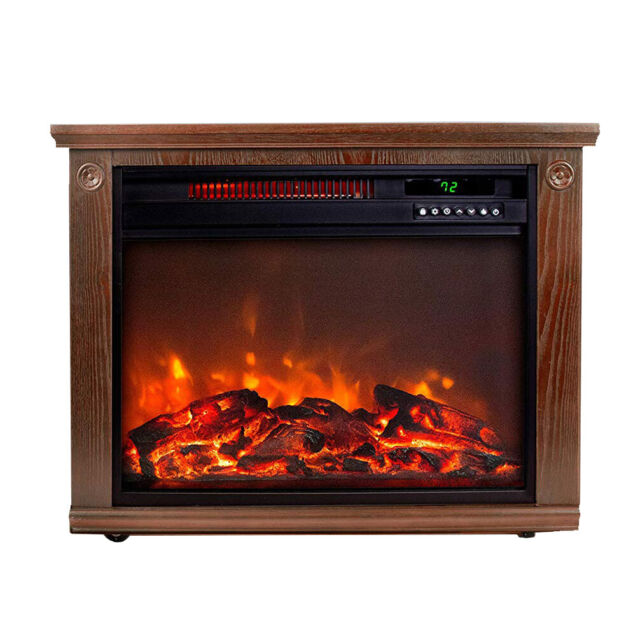 This fireplace has a very homey design that's made to make your home have a cozier feel to that. That's because it is made out of Quakerstown dark oak material, making it look like the fireplace that you'd usually find in a cottage.
Other than that, it also sports a realistic fire glow which kind of looks like a real fire from a real life fireplace. It also doesn't produce any noise, so you won't be distracted from your overall relaxation. Rather, it gives off infrared heat that can warm your body and improve your health.
If you're after the feel of having a nice fireplace in your home, this is the best choice to make.
Best Features:
Made out of Quakerstown dark oak
Comes with sturdy mantel
Two levels of fire glow
Quiet infrared heating
5100 BTU of power
1000 square feet coverage
3.  DONYER POWER Mini Electric Fireplace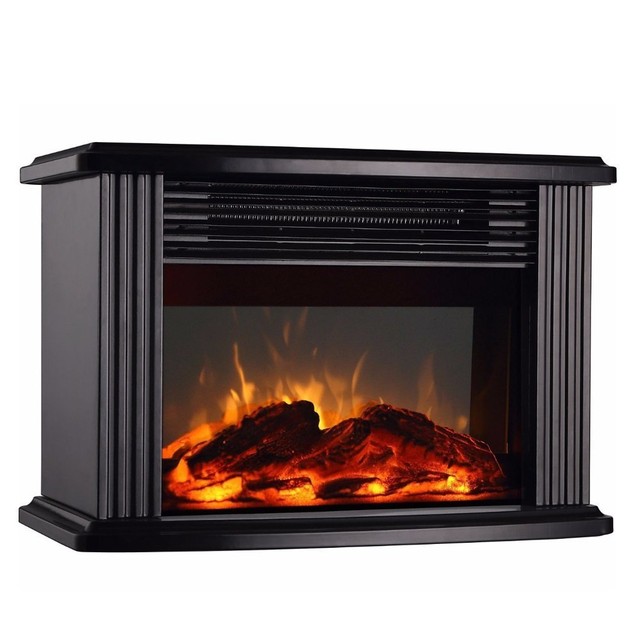 Compact size is a pretty important factor to consider if ever your room is not so big. This one is an excellent choice to have if ever you don't have such a big space to heat up.
Just to give you an idea, this one has a power of 1500W, which is equivalent to about 5100 BTU. However, the coverage is only 500 square feet. The advantage of this is kind of coverage is that it is concentrated in a small area, giving the total heat of 5100 BTU in your 500 square feet area. That kind of power packs quite a punch for a compact heater or fireplace such as this one.
It also has what's known as a jumping flame scene which makes it a beautiful addition to your room. You can actually just sit down and watch the flames dancing as you relax.
Best Features:
1500W or 5100 BTU of power
500 square feet
Internal LED heating
Wood flame jumping scene
Compact size
4.  KOOLWOOM Portable Electric Fireplace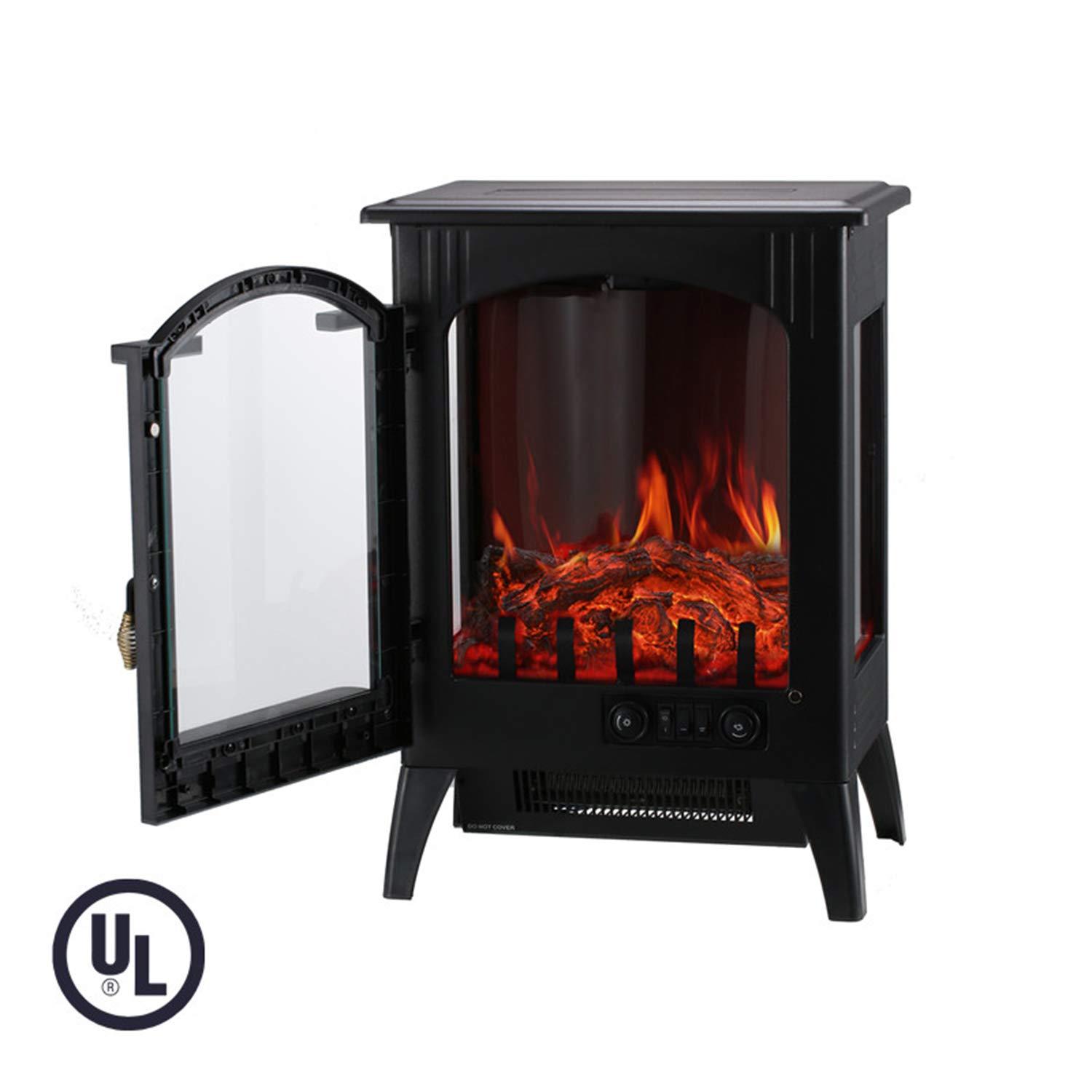 One of the things that we can say about this electric fireplace is that's it's very elegant. It can give your room an air of sophistication with its classic metal design and copper handles.
If you're into a more Victorian or Renaissance type of design, then maybe this is a nice fireplace to get. It also comes with adjustable heat settings of either 750 watts or 1500 watts (that ranges from around 2500 BTU to 5100 BTU). With that range, you can get the perfect temperature for your room.
If you find it too hot, you can lower it down a notch. If it's too cold, you can heat it up to the max. It also does come with a thermal safety cut off switch which can prevent instances of overheating.
Best Features:
Classic, elegant design
Realistic dancing flame effects
2 adjustable heat settings
Thermal safety cut off
Copper handles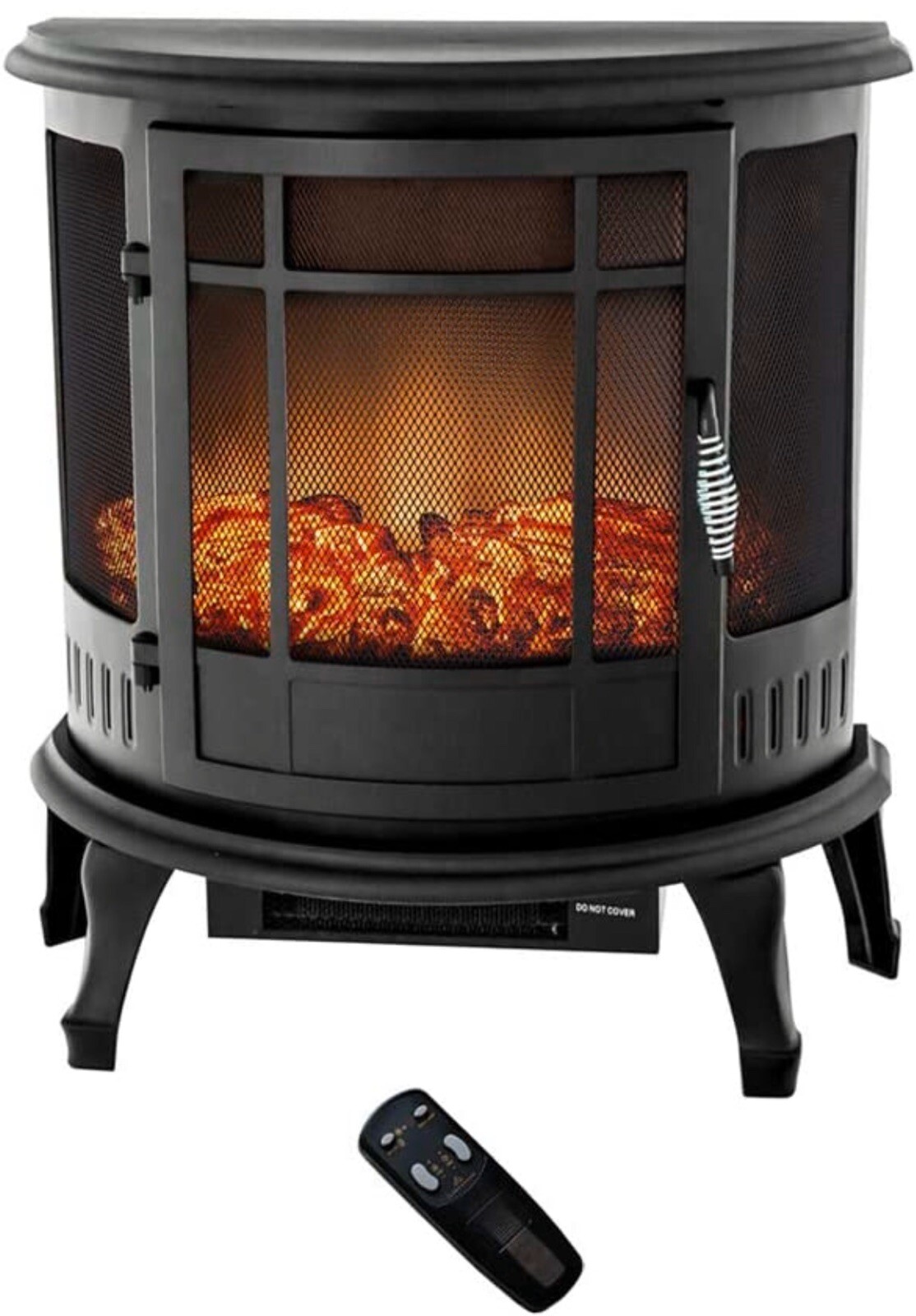 This is one of the easiest electric fireplaces to control because it comes with a remote control. With this remote control, you get to control the 2 heat settings (750w or 1500w) and a thermostat so that you can get the best temperature possible.
Moreover, you can also control the convection heating. This fireplace makes use of fan forced convection which you can also use the remote control to address. Aside from that, you can control the flame effect too.
It has six flame brightness settings that you can choose from. It also comes with a manual timer control that you can use so that you can set time limits to the flaming effect.
Best Features:
Has a coverage of 400 square feet
2 types of heat settings
Makes use of fan forced convection
Comes it remote control
Realistic flame
This one is the best one to buy if ever you're looking for some savings. Because it makes use of LED technology, you can save up to 100% on energy if you use this. This is so much more cost-efficient than using other electric fireplaces that do not make use of LED technology.
Aside from that, it also makes use of resin logs so that you can have a more realistic flame. It also comes with 7 flame brightness settings for you to choose from. Lastly, you can control the temperature or heating settings to either 750w or 1500w.
Best Features:
Beautiful flame effect
Cost-efficient LED technology
Two heating modes to choose from
7 flame brightness settings
400 square feet coverage
7.  DELLA Hearth Portable Electric Fireplace
If you need something that's even more compact than the usual electric fireplace, this one may be the best choice. This is ideal if you're only looking for heat a small room or a small area in your home. It's not ideal for heating a wide coverage, but it does it's job for certain sections in the house.
It's good for heating guest bedrooms, small libraries and other similar space. It comes with a realistic flame effect and has a few operation settings that allow you to customize how you want to heat your area.
Best Features:
Compact size for small spaces
750w of power or 2500 BTU
Cozy flame effect
Low energy use
Beautiful design
Conclusion
Electric fireplaces are used not only for heating, but they're also used for improving the ambiance. If you're after a cozy reading time in front of the fireplace during winter, an electric fireplace can give you a ton of benefits compared to the classic wood fueled fireplace.
But if we were to recommend the best small electric fireplace out of all the choices, we think we'd recommend the Duraflame Electric 3D Infrared Fireplace.
It has the power, the coverage, and the beauty to boot. Sure, it doesn't have a remote control, but that's just a small con as compared to the benefits it gives.