With more than 100 years of history in the food, water, industrial and energy industry, Pentair has been providing cutting-edge technology specially made for their customers. The main drive behind Pentair's products is innovation and consumer's desires. With product lines that act as actual solutions to consumers' pain points, Pentair prides itself on knowing exactly what their customers need and delivering these needs in the best way possible.
Pentair has been especially known in the water industry, serving some of the best pool pumps, pool heater, and pool filter products the market has ever seen. With products that have unique and innovative features, many pool owners view Pentair as one of the best brands to look for pool pumps.
If you also own a pool or manage one, then you best check out these 5 Pentair Pool Pump reviews. We'll check out some of the features of these five Pentair pumps and see which one is the best of the best.
Top 5 Best Pentair Pool Pumps
1.  Pentair IntelliFlo VSF 011056 3HP Variable Speed Pool Pump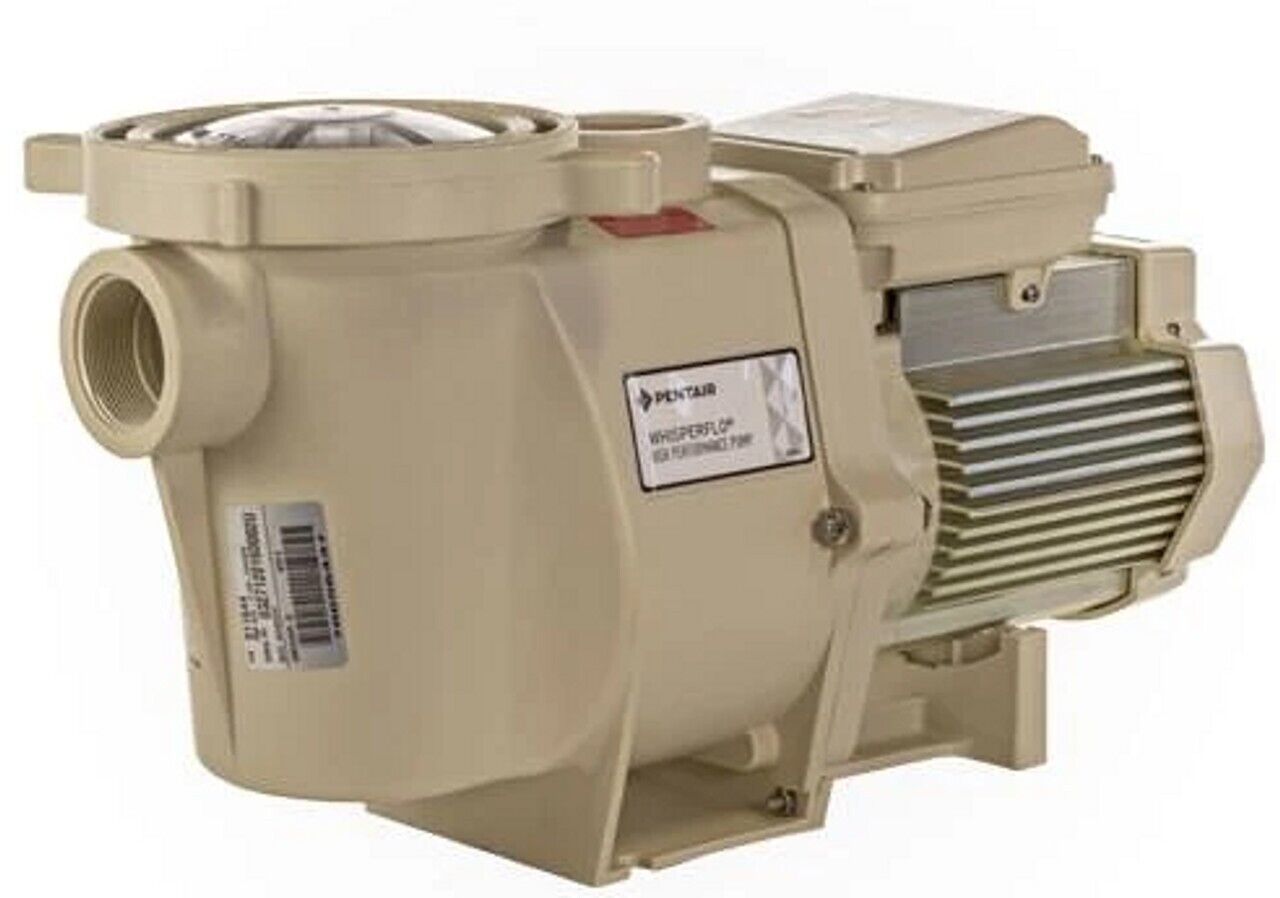 The Pentair IntelliFlo VSF 011056 3HP Variable Speed Pool Pump is the first speed-variable pump that the company produced. It has automated features preprogrammed and is designed with smart technology to ensure optimal performance and efficiency.
This unique pool pump is designed by Pentair. This manufacturer has made a name when it comes to providing top-notch water handling solutions like pumps, filtration systems and more.
Pros of this Pentair IntelliFlo VSF 011056 3HP Pool Pump
Easily understandable menu
Field wiring is top-mounted for easy access and connection
Quiet design wherein the fan is totally enclosed
Applicable to a rotatable keypad option
Compatible with Pentair Automation
Cons of the Pool Pump
Programming can take a while to be familiarized
Can be expensive for some
Key Features
8 programmable flow and speed settings
Delivers 3 horsepower
Energy saver due to its smart technology
Built-in timer
Verdict
Obviously, the Pentair IntelliFlo VSF 011056 3HP variable speed pool pump is such a beast. It has the convenience of smart technological tools and the mechanical solution to the noise and maintenance issues that are common with most pool pumps. What makes the variability useful is the potential for huge energy savings.
The Intended Users of the Product
The Pentair IntelliFlo pump is designed for homeowners who are seeking for a powerful pool pump for optimal pool water management. It can also power customized hot tubs, large fish ponds and other aesthetic water systems used by commercial establishments.
Key Features and Benefits
Adjustability: The Pentair IntelliFlo VSF 011056 3HP variable speed pool pump has 8 different settings. You can operate at low speeds when the usage is low in demand and at high speeds if needed so. You can also input the time of operation to automate the speed adjustment.
Quiet Operation: With the fan totally enclosed, there is a substantial decrease in noise during operation compared to regular pool pumps. If you set the Pentair IntelliFlo at low speeds, you can even mistake it as not operating due to the quietness.
Energy Saving: The Energy Star certification is already a proof. Due to its variable operation and automated features, you can save energy up to 90 percent better than regular analog pool pumps based on numerous Pentair Intelliflo 011056 reviews. Aside from speed, the flow adjustability makes it more environmental-friendly.
Customer Reviews
"This is tremendous equipment. For 43 years, I have an in-ground pool. I can always count on Pentair to be cost effective & innovative. Aside from that, they also honor the warranty! Don't get shocked about the price since it is worth the cost."
"I was hoping for really huge energy savings but I was a bit disappointed. However, my biggest problem is the constant tripping of the GFCI despite attempting multiple times at re-wiring and installing new circuit breakers."
Frequently Asked Questions
Why does the setting of my Pentair IntelliFlo VSF 011056 3HP variable speed pool pump keeps getting lost whenever my power resumed after an outage?  If such a problem occurs, try the factory-reset. To do that, press simultaneously 1, 2, 3 and then 4. Next, press on 'Select' and then the UP arrow. After that, press 'Enter' or 'Save'. Run the pump through the breaker for 20 seconds. If the problem still persists, replacing it may be the best option.
If my heater is a solar or gas type, what will be the optimum speed for the Pentair IntelliFlo pump to raise the temperature quickly?  The more water is flowing in the heater, the faster the pool will heat up. However, if the flow is very fast, it may not have enough time for the heat transfer.  For generalization, try setting the speed to 'medium high'.
Read more: The Ultimate Pentair Intelliflo 011056 Review
2.  Pentair Intelliflo Variable Speed Pool Pump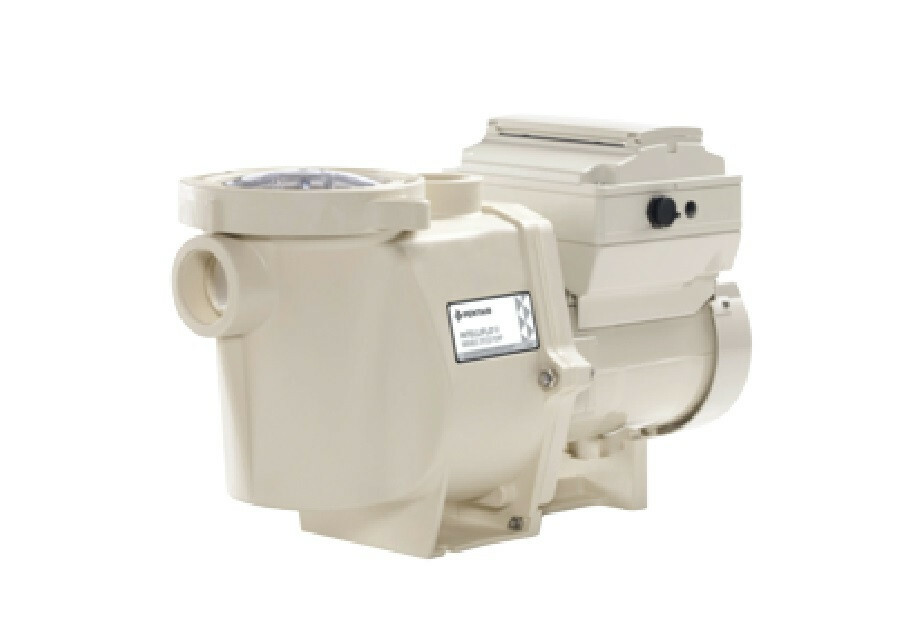 Pentair Intelliflo 011028 is a variable speed pool pump with high performance, low sound, long life service, and a high power-saving mode
This is a product from Pentair, the first company to develop a variable speed pool pump.
Pros of this Pentair Intelliflo 011028 Pool Pump
Variable speeds for efficiency and convenience
Low energy consumption
Compatible with other Pentair Automation & Control
Designed with in-build diagnostics to ensure longevity.
Digital controls for easy programming
Better filtration for high water quality
Cons of the Pool Pump
Installation can be time-consuming
Not easy to use for first-time users
This model is costly to purchase
Key Features:
Voltage: 230 V
Model: Pentair 011028
Dimensions: 28 x 12 x 15 inches
Weight: 47 pounds
Eight programmable velocity settings
LCD screen
Pentair Intelliflo 011018 is an excellent, high-performing variable speed pool pump that will make it easy for you to manage your water flow. It is easy to use and offers a near-silence operation.
Who is This Product For?
This variable speed pool pump is the product you need to have if you are looking for a pool pump that has a quiet yet exceptional performance. The Pentair Intelliflo 011028 might also be a great choice if you are the kind of person that likes digitizing, controlling, and monitoring your equipment. It is designed to allow you choose the desired water flow that meets your needs.
This product is also for you if you would want to save money on power usage.Since this pump is 90% energy saving, it will significantly reduce your utility bills. 
Key Features and Benefits of the Product
The Pentair Intelliflo 011028 comes with numerous benefits. They include:
Eight Programmable Velocity Settings: This variable pump comes with eight programmable velocity settings that let you run the pump at your preferred speed. You do not have to be limited to a single speed. This is an added advantage over traditional pumps, which only operate at a given single speed. You can customize the speed to do different tasks such as; cleaning, heating, filtering, waterfalls, and spa jets. The low speeds achievable using this pump helps improve the filtration process because the pump does not force particles through the filters. Such low speeds also help in controlling algae growth because of the continuous flow of water. However, at high speeds, the pump has to rest for longer periods which encourage algae growth.
90% Energy Efficient: Thanks to the pool pump technology, this unit offers up to 90% energy savings compared to conventional pumps. This will drastically lower your energy bills. 
Compatibility: This pump is highly compatible with other third-party systems and this will save you the cost of acquiring other complementary devices. It is compatible with the following systems:
IntelliTouch
Zodiac Aqualink
Zodiac iAqualink
EasyTouch
OmniLogic
SunTouch
LCD Screen: This pump comes equipped with an LCD screen that displays speed and power consumption. This makes it easy for you to monitor your energy consumption. 
Permanent Magnetic Motors: The permanent magnetic motors help to reduce noise; thus, providing a quiet environment. Its sound levels are at 45 decibels, which is much lower than traditional pumps. The motors also reduce vibrations which help in achieving a longer service life.
Totally Enclosed Fan-Cooled: This pump features a TEFC design (Totally enclosed fan-cooled).  This design ensures that your pump is protected from other elements.
Customer Reviews
Below are some of the Pentair Intelliflo 011028 reviews from customers:
"It is an awesome setup, and the variable speed pump increased the pressure on our therapy jets."
"Quit easy to use and program."
"Energy savings were not as good as I would expect. Also, I did not like that this pump kept tripping the GFCI. I tried to re-wire and use new circuit breakers but this didn't solve the issue. I never had issues with my single-speed motor like I do with this one."
FAQ & Additional Tips
Read more: The Ultimate Pentair Intelliflo 011028 Review
3.  Pentair SuperFlo Single Speed 1.1Hp In-Ground Pool Pump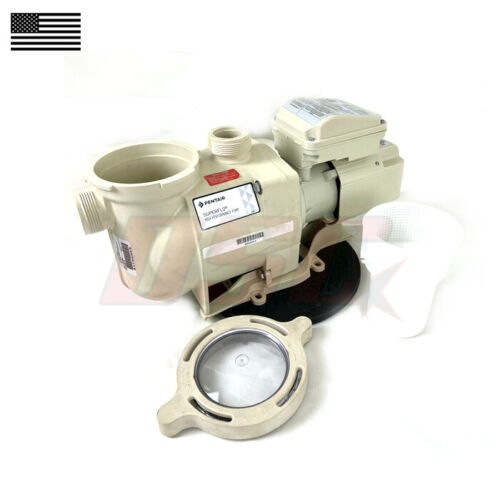 The Pentair SuperFlo In-Ground pool pump is a single-speed pump that has 1- ½ horsepower and a long-lasting motor that ensures high water efficiency and low operating costs for in-ground pools. This pool pump was designed by Pentair, a household name known for its unmatched pool equipment. 
Pros:
Highly efficient
Durable design
Quiet operation
Fast and easy setup
Low operating costs
Easy to access strainer basket
Self-priming
Cons:
It can be noisier than other models
The regulator can get clogged
Requires fine-tuning
Key Features:
Item weight: 619.2 ounces
Dimension: 27.5" x 12.5" x 14.8"
Horsepower: 1-1/2
Material: Metal
56 square flange metal
Self-priming
Verdict:
Overall, the Pentair SuperFlo Pool Pump delivers on its promise to move water in in-ground pools more efficiently without incurring high operating costs. It has a durable construction and offers great value for money, but it can get noisy with time.
Who is This Product For?
If you have been in the market for a durable, highly efficient, and easy-to-start pool pump with a small footprint, the Pentair SuperFlo inground pool pump may be worth considering. A heavy-duty pump works well for in-ground pools that need a higher flow rate.
Key Features and Benefits
Here are key features of this in-ground swimming pool pump.
Single-Speed Pool Pump: You can count on this single-speed pool pump to ensure high-performance water flow thanks to its 1-1/2 horsepower. Unlike the speed motor of the best variable speed pool pump, the single-speed motor is cheap and lasts longer.
Internal Flow Design: This Pentair in-ground pool features an internal flow design that lowers the hydraulic noise to ensure a quiet operation. This can be a useful feature if you don't want to be disturbed by your running pool pump. However, it is important to note that it may not be the quietest model on the market.
Heavy-Duty Construction: Something to consider when purchasing an in-ground pool pump is the construction. This Pentair unit is crafted with corrosion-resistant material that protects the internal components adequately. Besides, it features a heavy-duty 56 square flange motor and start-of-art hydraulics.
Oversized Strainer Basket: This pump comes with an oversized strainer basket to collect debris, extending the time between cleaning. Better yet, the basket is designed with a see-through lid that allows you to observe the amount of cleaning debris collected without having to open it.
Self-Priming: This option allows a fast setup, so you can run it with less effort. You just need to press the Start button, and it pulls up the water from the pool by itself.
Small Footprint: The SuperFlo in-ground pump has a small footprint that makes it possible to install it in compact areas. This makes it an ideal choice if you have limited space in your backyard.
Operates on 115v or 230v: This in-ground pool can use 115v or 230v. This means that it can suit different types and sizes of swimming pools.
Customer Reviews
Want to know Pentair SuperFlo In-Ground Pool Pump Reviews from previous customers? Find out below.
"With this pump being powerful, quiet, and easy to install, I must admit that I have never being this satisfied with my purchase. The installation was effortless and it came with the necessary unions. I also love that it doesn't disturb my sleep at night, though this is something I will have to monitor as time goes by."
"I have only used this pump for two months and I cannot stand its loud noise. I don't recommend buying it."
"This is probably the best single speed pump I have brought for my in-ground pool. I especially love the self-priming feature and the fact that I use on 115V or 230V swimming pools. Thanks Pentair!"
FAQ
Does the Pentair SuperFlo In-Ground Pool pump have a warranty? Yes, this unit comes with a one-year limited warranty. However, you should note that this warranty is only valid if the pump is installed by a qualified professional.
Can I use this pump in my above-ground swimming pool? The Pentair SuperFlo In-Ground pool pump is designed to circulate water in permanent, in-ground pools. This means that it should not be used on an above-ground pool, non-permanent pool.
Additional Tips:
Protect the pump motor from dirt, moisture, and direct sunlight.
Hire a qualified installer to install the pump.
The pump must be connected to a power circuit safeguarded by a ground-fault circuit interrupter (GFCI).
Ensure that the motor gets proper air ventilation to prevent overheating.
Read more: Pentair SuperFlo In-Ground Pool Pump Reviews
4.  Pentair SuperFlo Variable Speed Pool Pump, 1 1/2 Horsepower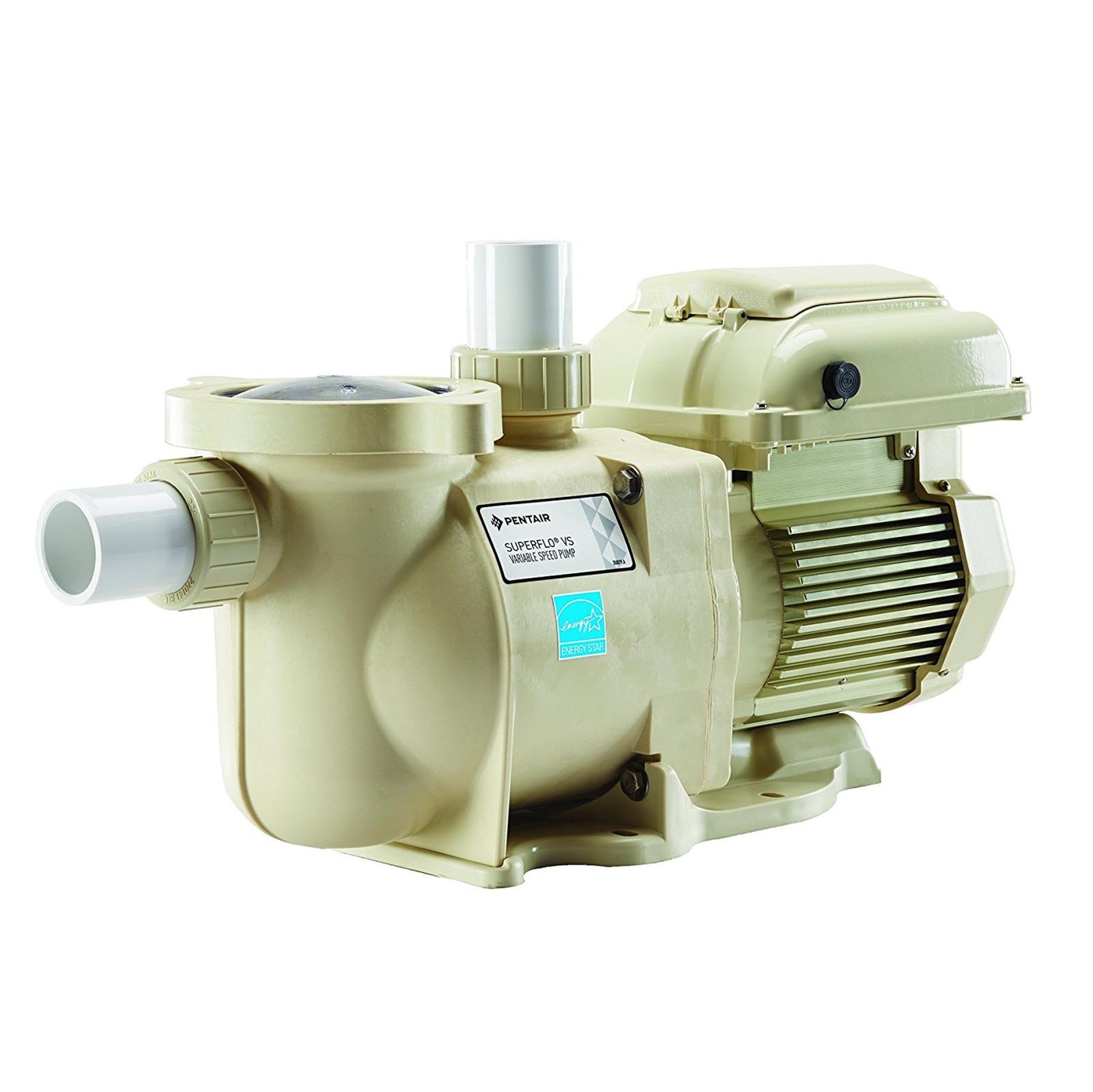 There are pool pumps that give pool owners huge expenses, and this is why variable speed pool pumps are preferred by many pool owners. It is because this kind of pumps is energy-saver and cost-efficient.
This pump from Pentair is considered the best variable speed pool pump, as it gives its owner considerable savings. This is best for standard swimming pools that require up to 1.5 hp pump. This pump can work well with everyday pools by moving water more efficiently at lower speeds, so it can reduce energy costs.
It can also work well with swimming pools of any size. Likewise, this is a kind of pool pump that can give huge savings to the pool owner but still be able to get the best benefits that a pump can offer. Pool owners will save a lot when this pool pump is used.
Key Features:
Variable speed technology for different swimming pool needs
Real-time clock with 24-hour memory retention
Programmable user interface
Three-operating speed settings
Pros:
Energy-efficient
Simple and easy to operate
Easy installation
Override capability
Cons:
Customers say:
'The pump is excellent'
'Pentair was a great pump while it worked'
5. Pentair WhisperFlo Single Speed Pool Pump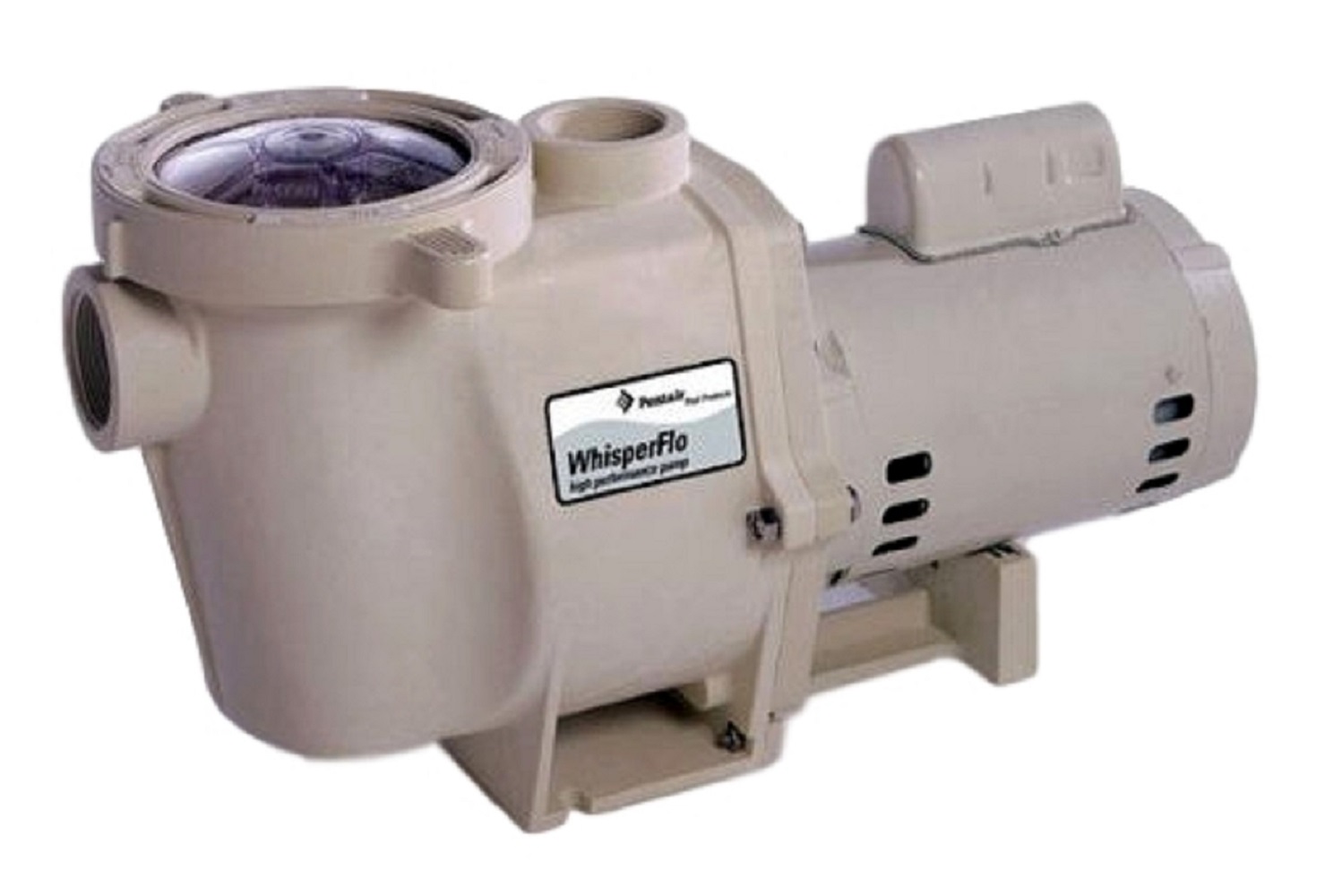 This is one of the best Pentair pool pump models on the list as it is good for heavy-duty jobs. This model has an innovative architecture that pumps with maximum circulation strength. It is powered by 208-230 volts of power and has 1.5 HP strength.
What Did Customers Have to Say:
Most of the customers love the pump for its overall strength and efficiency. Most customers said that the pump is very quiet and is stronger than most models of Pentair.
Pros:
It has a Funnel Flo diffuser, allowing it to maximize water flow and circulation.
It has a special hydraulic design, making it very quiet.
It can be used with almost any cleaning system.
Cons:
The filter basket narrows at the end. Thus, it's hard to clear the dirt inside.
Conclusion
 These five pool pumps are highly recommended in most Pentair pool pump reviews. However, Pentair IntelliFlo Variable Speed Pool Pump with 3 Horsepower is our top pick as the top Pentair pool pump on the list. Not only is it energy-saving, but it is also very easy to use with its user-friendly digital interface. Other than that, it has a powerful pump sporting 3 HP of power. Lastly, it comes with speed options for its 8 available functions.
It's definitely the best one to buy if you're looking for a pool pump with a powerful performance and best value price.