With more than 100 years of history in the food, water, industrial and energy industry, Pentair has been providing cutting-edge technology specially made for their customers. The main drive behind Pentair's products is innovation and consumer's desires. With product lines that act as actual solutions to consumers' pain points, Pentair prides itself on knowing exactly what their customers need and delivering these needs in the best way possible.
Pentair has been especially known in the water industry, serving some of the best pool pumps, pool heater, and pool filter products the market has ever seen. With products that have unique and innovative features, many pool owners view Pentair as one of the best brands to look for pool pumps.
If you also own a pool or manage one, then you best check out these 5 Pentair Pool Pump reviews. We'll check out some of the features of these five Pentair pumps and see which one is the best of the best.
Top 5 Best Pentair Pool Pumps
1. Pentair SuperFlo High-Performance Single Speed Pool Pump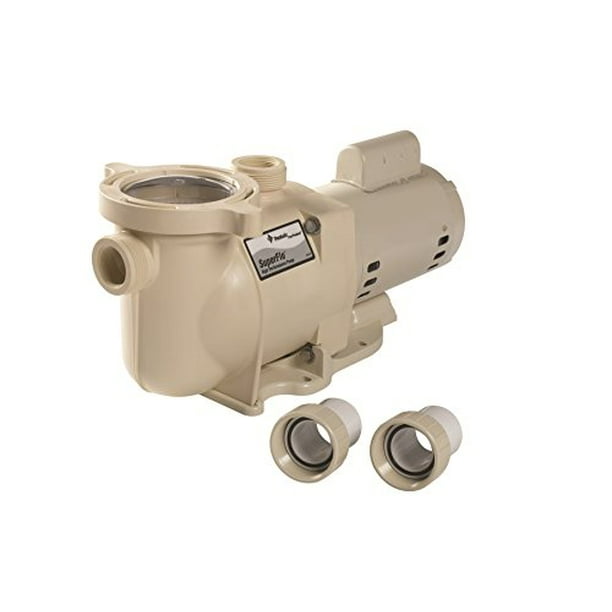 The Pentair SuperFlo pump is an energy efficient pump that has a unique hydraulic engineering. Because of its architecture, it is built to be durable and long-lasting. It is also very strong and is quiet when it operates.
What Did Customers Have to Say:
The majority of the customers are very much satisfied with the product. They all agree that the pump is very powerful and durable at the same time. Mostly, they like how quiet the pump is as compared to other brands that make rattling noises.
It is water-efficient because of its single speed, 1 and ½ horsepower pump.
It has a hydraulic design, making it work quietly.
It contains a 56 square flange motor for more power.
It has an easy-to-clean strainer pot also, making it one of the best pool cleaner
It has a very short warranty.
It is quite expensive.
2. Pentair SuperFlo VS Variable Speed Pool Pump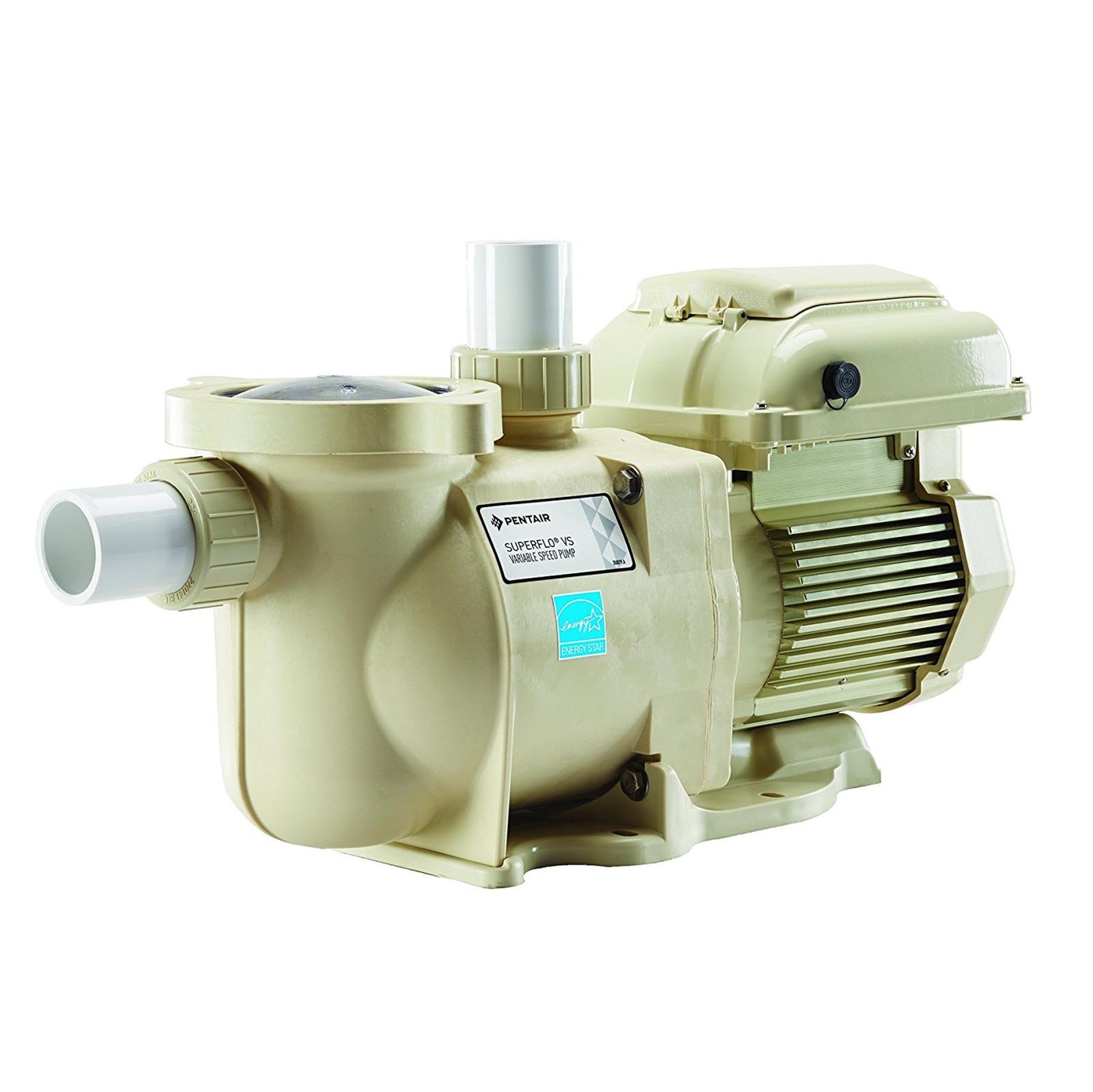 This is notably one of the easiest pool pumps to use. It's very easy to install because you don't need to rewire it as it runs on 115 or 230 volts of power. Other than installation, it's also very easy to control with a digital control board, allowing you to see all functions that you need to make it work.
What Did Customers Have to Say:
One thing that the customers all agreed upon is how easy it is to install the unit. Most of them have installed the pump on their own which saved them a lot of money on paying for installation. They also commented on how easy it is to use the machine and that it is noise-free when in use.
The variable speed technology saves up money as it makes the machine power efficient.
Its motor is quite powerful reaching up to 1.5 of horsepower.
It is compatible with 110-230 volts of power, making it easy to install.
It has an easy-to-use digital control board for total ease of use.
It includes three operating speeds option.
It doesn't contain a gasket in the lid, which may result in leaks.
It takes a while to prime when it turns on.
3. Pentair WhisperFlo Single Speed Pool Pump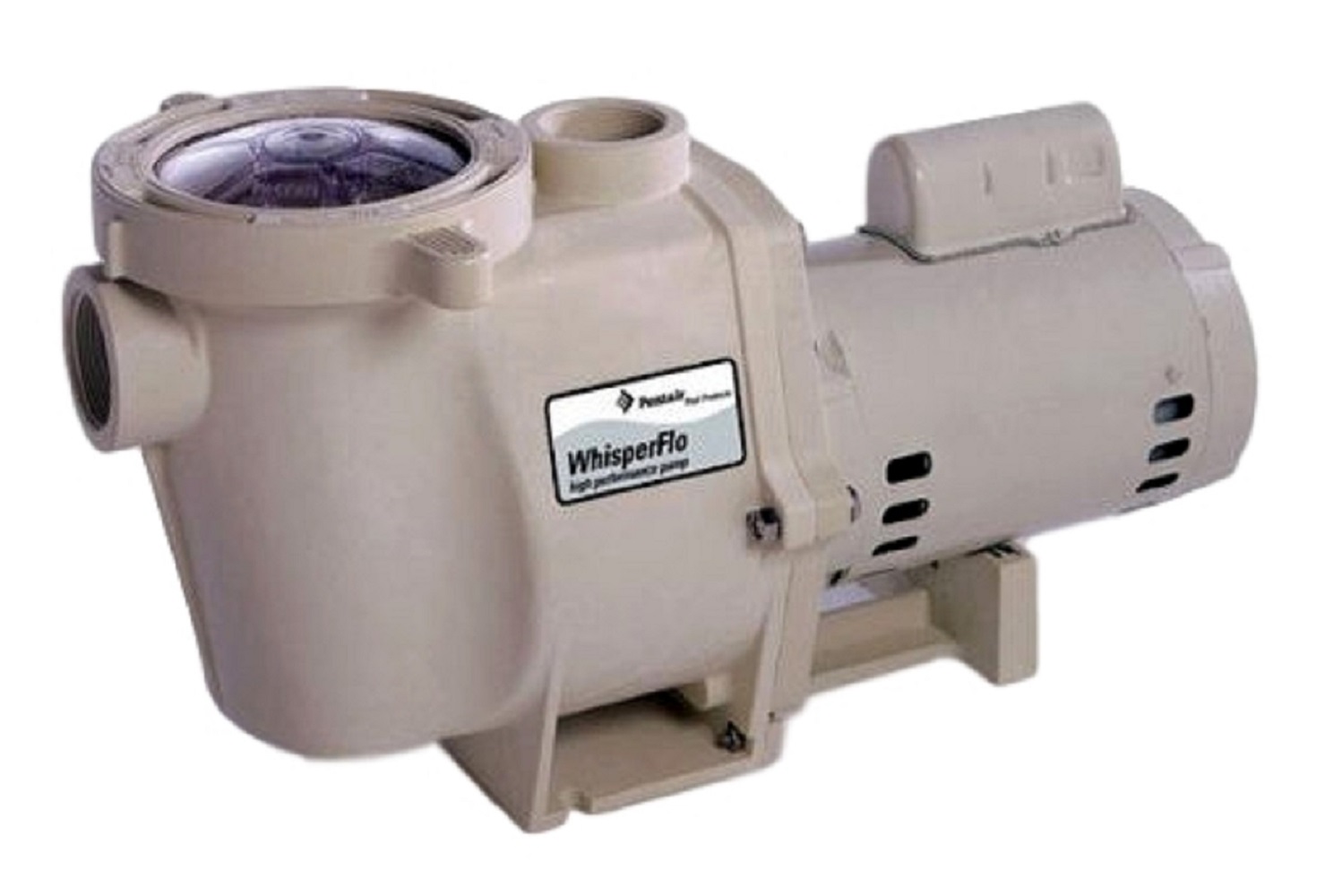 This is one of the best Pentair pool pump models on the list as it is good for heavy-duty jobs. This model has an innovative architecture that pumps with maximum circulation strength. It is powered by 208-230 volts of power and has 1.5 HP strength.
What Did Customers Have to Say:
Most of the customers love the pump for its overall strength and efficiency. Most customers said that the pump is very quiet and is stronger than most models of Pentair.
It has a Funnel Flo diffuser, allowing it to maximize water flow and circulation.
It has a special hydraulic design, making it very quiet.
It can be used with almost any cleaning system.
The filter basket narrows at the end. Thus, it's hard to clear the dirt inside.
4. Pentair IntelliFlo Variable Speed Pool Pump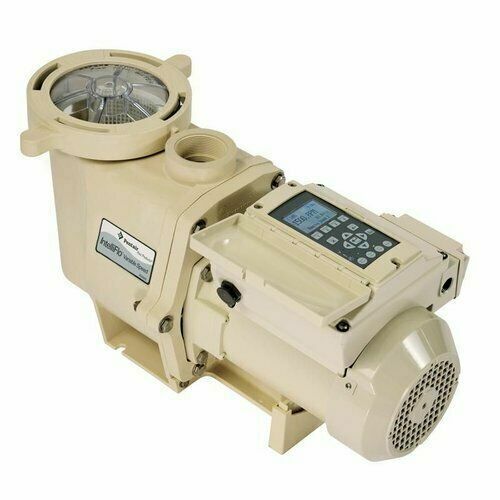 This is the most energy efficient out of all the models, allowing for 90% energy savings as compared to other pumps. It also comes with different speed settings that allow you to further control the unit's operation.
What Did Customers Have to Say:
It did exactly as it advertised— it saved a lot of money. It is very efficient as a pump and also saves a bundle at the same time, making it both an effective and economical pump.
It comes with 8-speed settings and a built-in timer which can save energy.
It has built-in features designed to prolong the pump's life.
It has a totally enclosed fan-cooled design, which protects it from outside damages.
It has a 3 horsepower motor.
It has a very short warranty.
5. Pentair IntelliFlo VS+SVRS Pool Pump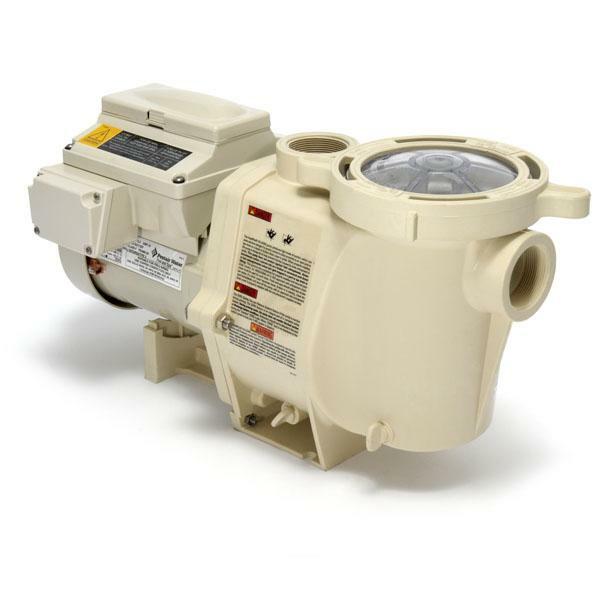 This model is built with a variable speed function and SVRS feature, allowing for complete digital intelligence. It also has magnet motors, making it more energy efficient and enabling users to reduce their costs to operate the machine.
What Did Customers Have to Say:
What the customers all agreed upon is that when it comes to moving water, it is very efficient. It doesn't have any noise when you use a low speed. The unit is also very easy to program and operate.
It includes 4-variable speed options.
It has a built-in protection for the Intelliflo pump.
It can be used with almost any pool cleaning system.
It can easily change speeds for all functions.
The control unit is very sensitive to getting wet.
The Auto shut-off feature is very sensitive.
Conclusion
 These five pool pumps are highly recommended in most Pentair pool pump reviews. However, Pentair IntelliFlo Variable Speed Pool Pump with 3 Horsepower is our top pick as the top Pentair pool pump on the list. Not only is it energy-saving, but it is also very easy to use with its user-friendly digital interface. Other than that, it has a powerful pump sporting 3 HP of power. Lastly, it comes with speed options for its 8 available functions.
It's definitely the best one to buy if you're looking for a pool pump with a powerful performance and best value price.