If you are reading this article, then you are probably one of the people who find the greatest pleasure in taking a long bath. Therefore, a luxury bathtub is a must in your bathroom.
Luxury bathtubs do not only provide aesthetic to your bathroom but also functionality. It might be a bit overwhelming to find the best luxury bathtub, so you ought to check out the luxury bathtub reviews in this article.
Review of the 10 Best Luxury Bathtubs
1. Whirlpool Bathtub with Waterfall by EAGO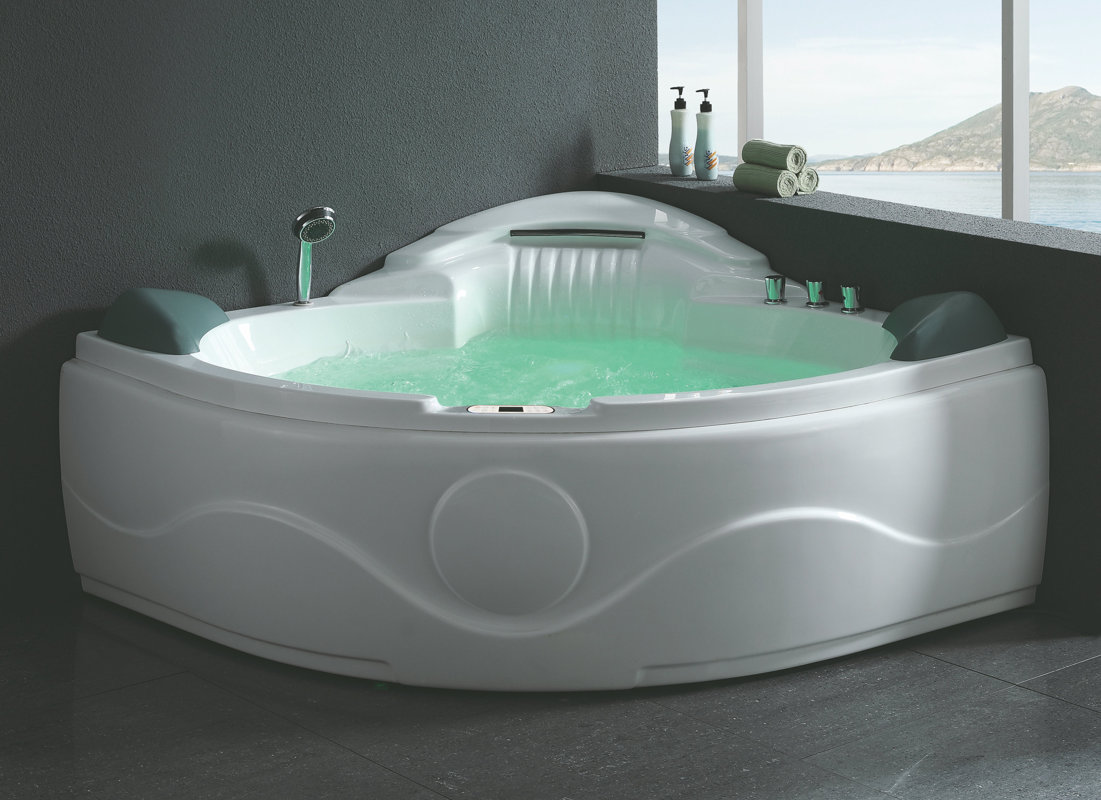 This 14-jet whirlpool bathtub is made of fiberglass and reinforced with stainless steel and high gloss acrylic. This material is tougher as compared to its competition. There are a waterfall inlet and inline heater.
You also do not have to worry unwanted odor and bacteria because of the backflow of its showerheads. Moreover, the pump can last long since there is auto protection. With these features, the price is indeed worth it.
Benefits:
It is easy to install
Because of the acrylic, it is resistant to scratches.
It is not hard to install.
Cleaning is easy.
The temperature of the water is well-maintained.
See all EAGO Bathtubs on Wayfair
2. Memoirs Air and Whirlpool Bathtub by Kohler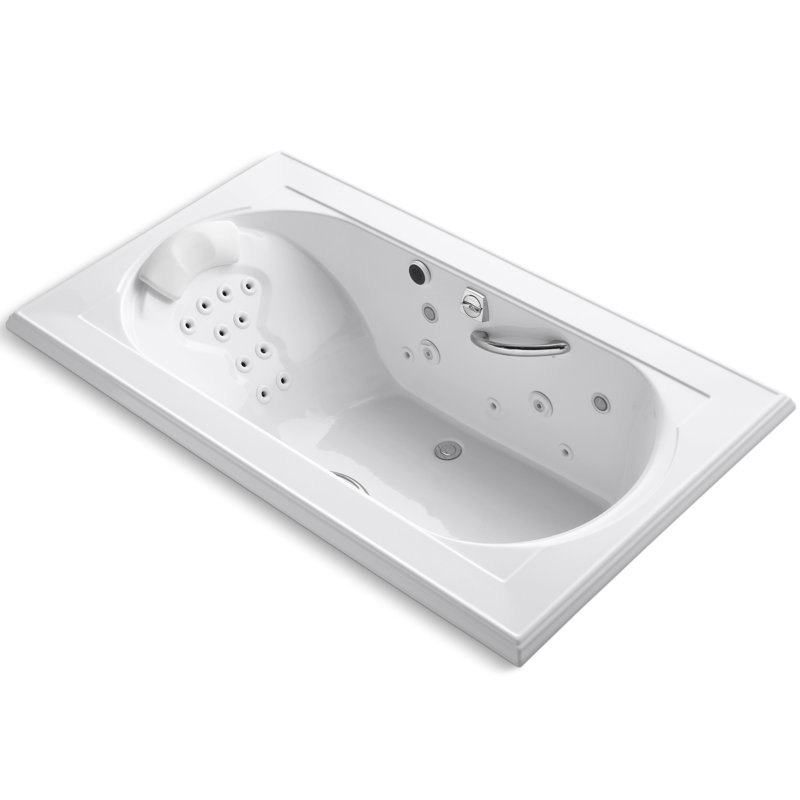 If you want an architectural design in your bathroom, you should consider this luxurious bathtub by Kohler. It is because it has rich details which look similar to crown molding. The water therapy it provides will make you feel refreshed.
It has many features such as whirlpool jets and a pillow with neck jets to relax your body. The ports give off bubbles that make you feel revitalized, and the chromatherapy lights provide soothing and bright colors. Its price is just right for its features.
Benefits:
It has a classic design.
All your senses are relaxed because of the Kohler Experience.
It is a spa and massager in one.
Its Six Flexjet™ feature provides relief to painful muscles.
The pulsating jets are adjustable.
See all Kohler Bathtubs on Wayfair
3. Soaking Bathtub by Aquatica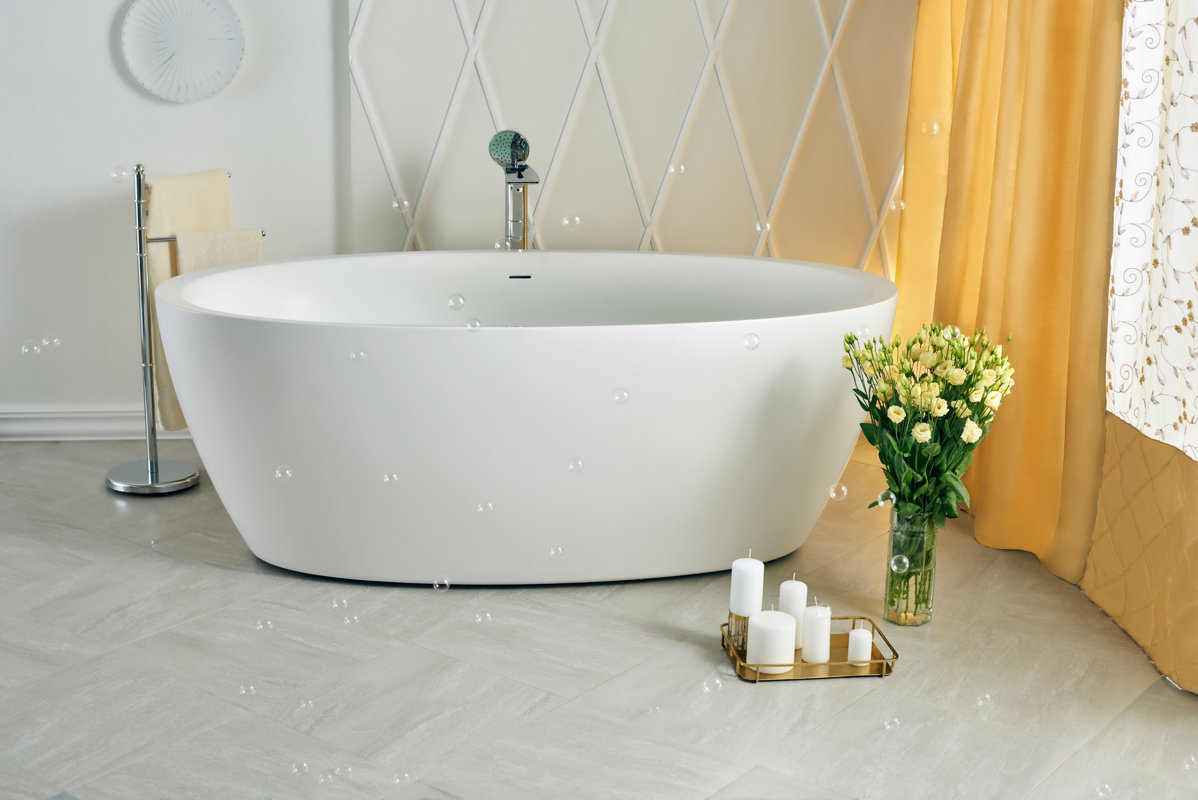 The one-piece and solid Aquatex Matte material and its rim make this natural and earthy soaking bathtub truly beautiful. This Scandinavian-style bathtub has great heat retention and durable structure. Thus, it is considered as one of Aquatica's biggest bathtub designs.
One or two people can fit this bathtub. It is comfortable because the design follows the body shape. Its texture is warm and relaxing to the skin. Since it is one of the best freestanding tubs of Aquatica, you get what you pay for.
Benefits:
It has a freestanding, ergonomic, and modern design.
Even with long use, the color will not fade.
It is easy to sanitize and clean.
The white surface is good even for sensitive skin.
There is a built-in overflow drain.
See all Aquatica Bathtubs on Wayfair
4. Whirlpool Bathtub with Jets by Therapeutic Tubs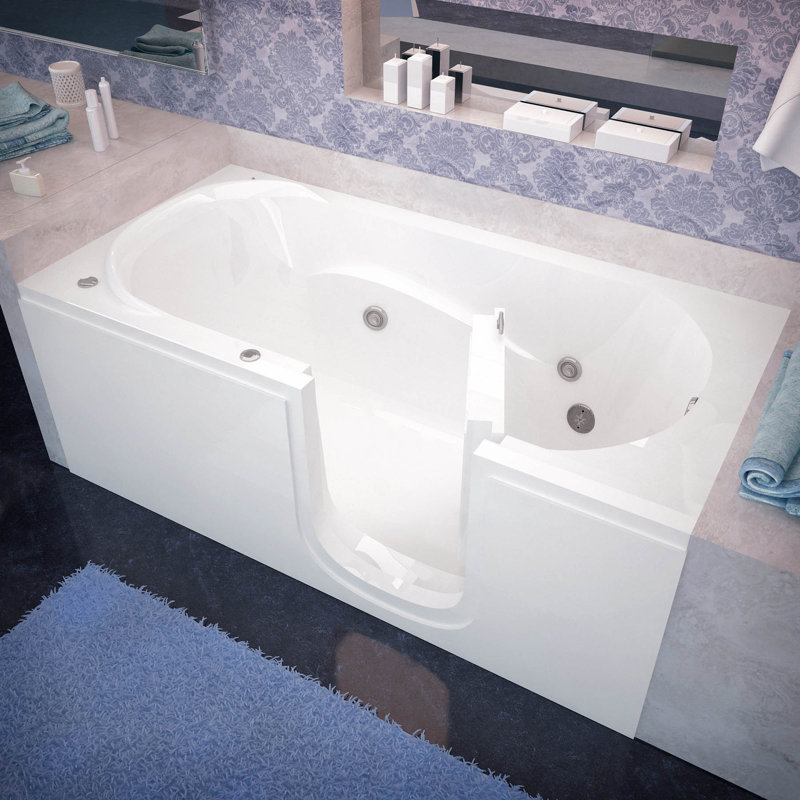 This American-made whirlpool bathtub has a stream collection which can soothe aching muscles. The water capacity of 48 gallons is ample for a revitalizing long bath. You will not have difficulty adjusting the water temperature because there is an inline friction heater. One of the verified buyers of this product thinks this bathtub has a great value.
Benefits:
There is a side drain placement.
The whirlpool jets are adjustable and directional.
It is made of tough materials with a stainless steel frame support.
There is a doorway entry that has a low threshold.
The reclining slope adds comfort while soaking.
See all Therapeutic Tubs Bathtubs on Wayfair
5. Soaking Bathtub by Alfi Brand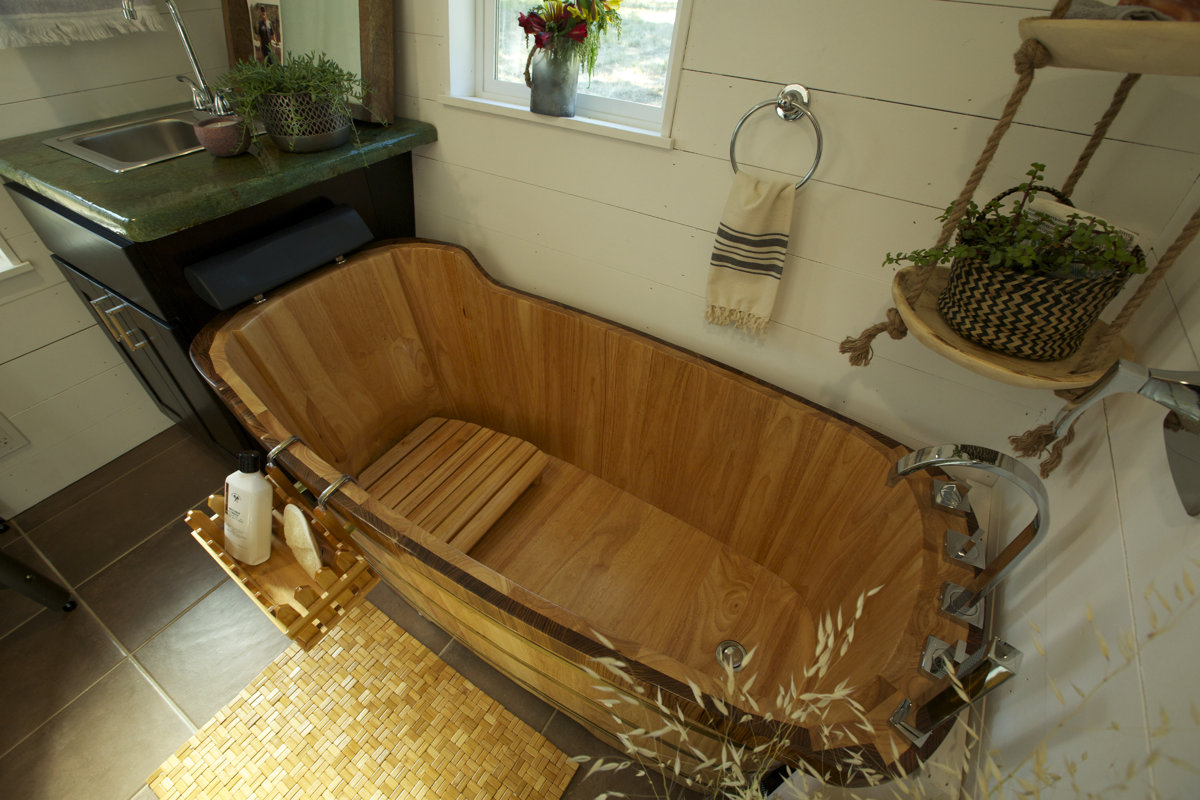 This high-end bathtub made of wood can make your bathroom eye-catching. If you have a log cabin or winter home, this is the perfect addition to your bathroom. When you soak your body in this wooden bathtub with hot water, you will feel refreshed. The classic feel of this bathtub is worth its price.
Benefits:
It is made of solid oak wood, and the black and gold give it a classic and rustic feel.
The three electroplated wraps made of iron make it durable.
The wood can be easily maintained by regular cleaning and use.
Its headrest is padded with chrome accents.
A chrome tub filler and a handheld showerhead are included.
See all Alfi Brand Bathtubs on Wayfair
6. Roma Natural Stone Bathtub by D'Vontz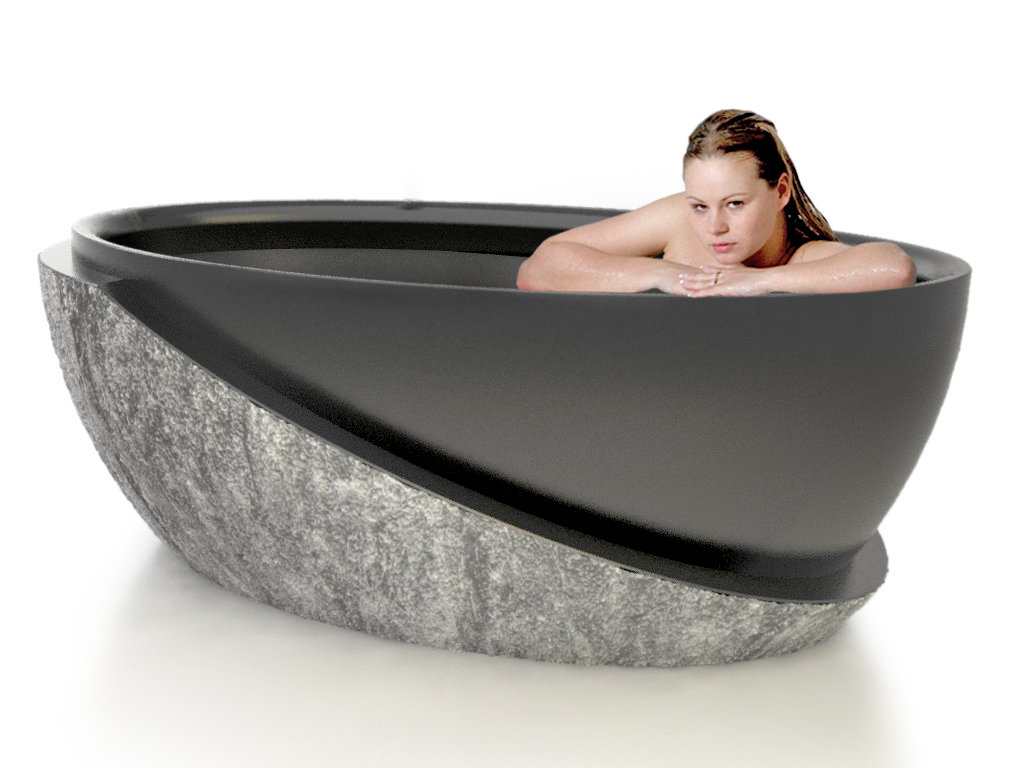 D'Vontz provides its customers with one of a kind bathtubs because of the finest stones they use. For Roma Natural Stone bathtub, they use granite and marble. Therefore, the finish is sleek and magnificent. It is also unique because of the natural variation of gray hues, veining, and texture. If you want a bathtub that has class, you better consider buying this bathtub.
Benefits:
It has all-natural veining on its stones.
It has a natural stone structure.
The manufacturer gives a 1-year warranty.
See more: D'Vontz Soaking Bathtubs on Wayfair
7. Whirlpool Bathtub by Ariel Bath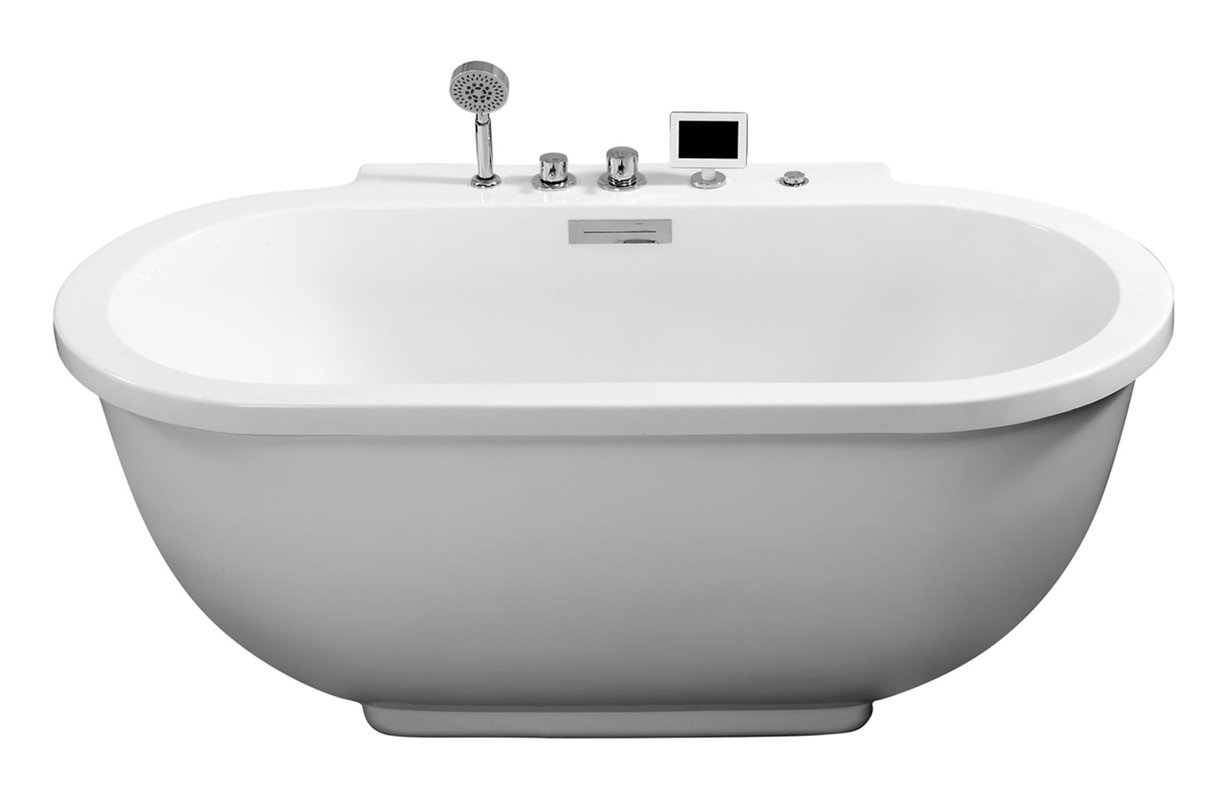 The freestanding whirlpool tub from Ariel Bath has an elegant, sleek, and functional design. Thus, you will have a relaxing and luxurious experience in every bath. The modern hydromassage feature can energize your tire body.
To add more relaxation, there is a radio you can turn on while you enjoy submerging your body into this tub. Its oval shape and wide surface give more comfort. The enameled steel and acrylic material make it last for a long time.
Cleaning and maintenance are not a problem since it has an auto pipe cleaning feature and cleaning system that uses ozone. Having all these features, this bathtub is definitely worth its price.
Benefits:
The classic shape is perfect for any bathing positions.
Drain fixtures and chrome faucet are included.
There are a waterfall faucet and a handheld showerhead.
The jet system works well because of the 1.5 HP motor.
The chromotherapy lighting is LED that adds serenity to your bath.
8. Santorini Freestanding Soaking Bathtub by Native Trails, Inc.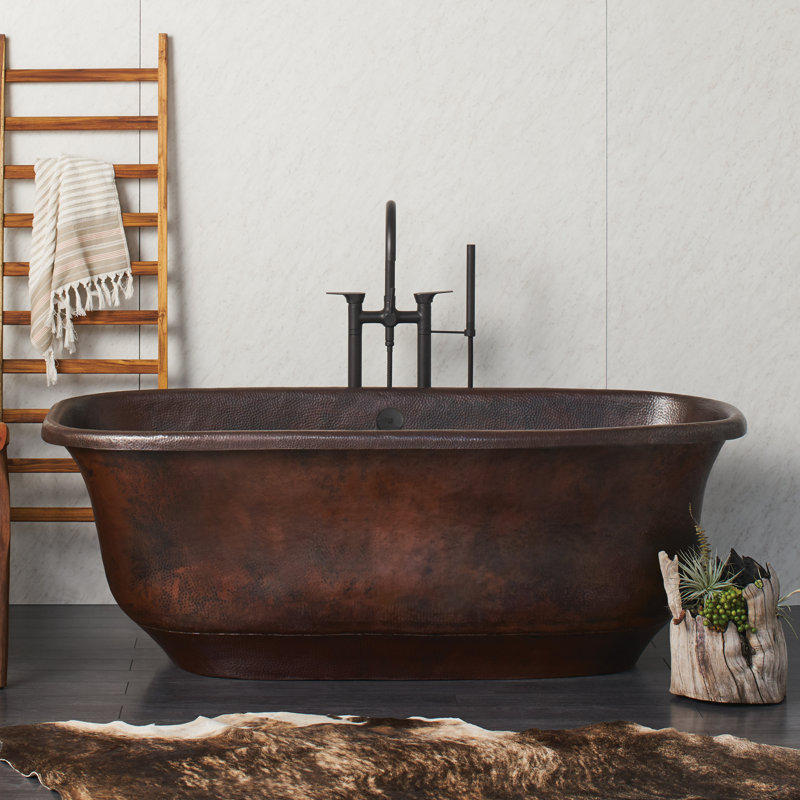 This freestanding tub from Native Trails looks rustic. It is due to its polished copper finish. The material used to make it is copper, and it has its drain at the center. In cleaning it, a mild and non-abrasive soap and warm water should be used since harsh chemicals may affect its finish. Since it looks a bit cheap,  it is somehow expensive for its price.
Benefits:
There is an overflow drain.
It comes with a lifetime but limited warranty.
9. Freestanding Bathtub by Cambridge Plumbing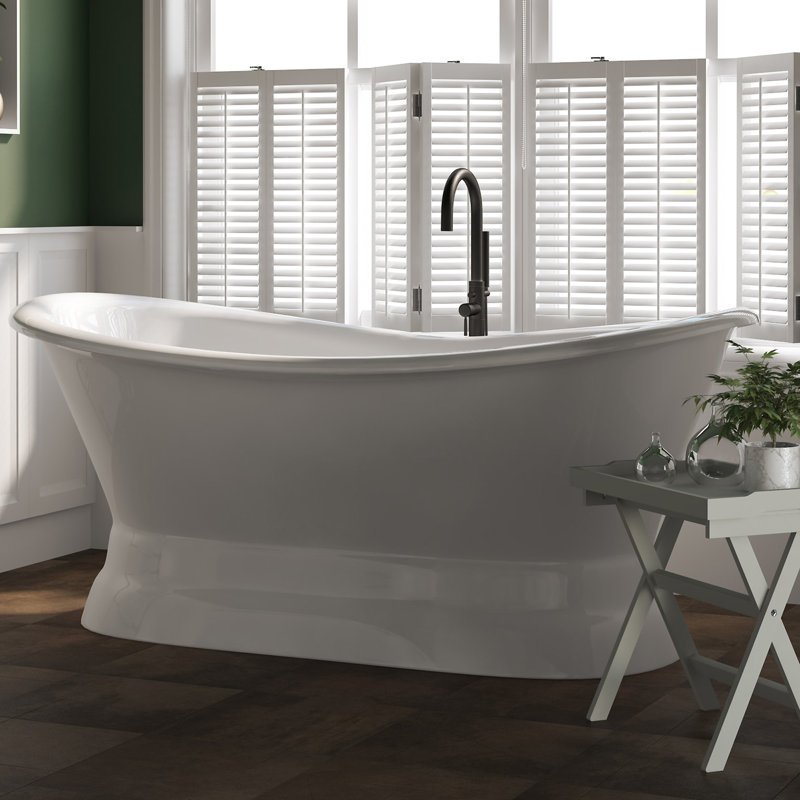 This cast iron dual ended freestanding tub is great because of its contoured slipper ends and pedestal. You can remove your stress from the steaming water and foaming bath from either end of the tub. Thus, it is perfect for couples who want to relax. With its price, you will not regret buying it.
Benefits:
It is heavy-duty.
The pedestal base is beautiful.
It is not hard to clean.
There are faucet holes which are pre-drilled.
It comes with a 5-year warranty.
See more: Cambridge Plumbing Bathtubs on Wayfair
Frequently Asked Questions about the Best Luxury Bathtub
What are the different types of luxury bathtubs in terms of use?
If you want a simple and basic bathtub, you can settle with a standard bathtub. If you opt to be more fully submerged in your tub, a soaking tub is your best option.
When you bathe to relieve your tired muscles, you should get a whirlpool tub since it has jets positioned to different muscle groups. An air tub is similar to a whirlpool tub. However, the jets are placed in different areas so that the water pressure is not too strong.
A combination tub is the one you can consider if you want different experiential bathing options. If you want a tub that is convenient to use for old people and people with disabilities, you can purchase a walk-in tub.
What should I look for if my main concern is the bathing experience?
With bathing experience, the size and shape are important in choosing the best bathtubs. You cannot completely recline if the tub is too short. Otherwise, you cannot relax your feet in front of your tub if it is too long. The depth and the insulation of the walls are other considerations.
The most important thing you need to remember is to know your bathing experience preferences.
Do I still need to take measurements of my bathroom area before I buy a luxury bathtub?
Even though you have a space for your bathtub in your bathroom, or you will upgrade your old bathtub, it is important to get the measurements. You should not assume that all bathtubs have the same measurements. You have to be extra careful with measurements when you are remodeling or adding a new bathroom.
What materials are the luxury bathtubs made of?
For affordable types of bathtubs, most people opt for acrylic. For the best luxury bathtub, it can be made of cast iron, steel, marble, copper, and cast polymer. These materials are not only beautiful but also durable.
Are there features or add-ons available?
If you want more fun to your bathtub, you can add a tub lighting, digital controls for jets and lights, and speakers.
Conclusion
Among the luxury bathtubs, our top pick for the best luxury bathtub is Memoirs Air and Whirlpool Bathtub by Kohler. It gives a spa and massage experience, which is not common in other luxury bathtubs reviewed. The professional massage experience is made possible by the different kinds of jets that this bathtub has. Moreover, its architectural and classic design and white color are easy to match with any bathroom design.
The additional features make this bathtub more interesting. The 8 effervescence ports and chromotherapy lights can give your mind and body their needed relaxation. The therapeutic benefits make this bathtub stand out among other luxury bathtubs.