Showering has been part of our lives for centuries. Be it a cubicle with shower head, a soaking tub, or a walk-in tub, we find bathing not only hygienic but also soothing. QCA Spas is consistent in pushing the limits of creating an aquatic technology where hot tub water care and hot tub chemical don't need to be complicated. They create patented hydrotherapy and energy-saving hot tubs. Check out what the top 5 best spas have to offer in our QCA Spa reviews.
Five QCA Spas that Users Love (and Recommend)
1. Bermuda 3-Person Plug and Play Spa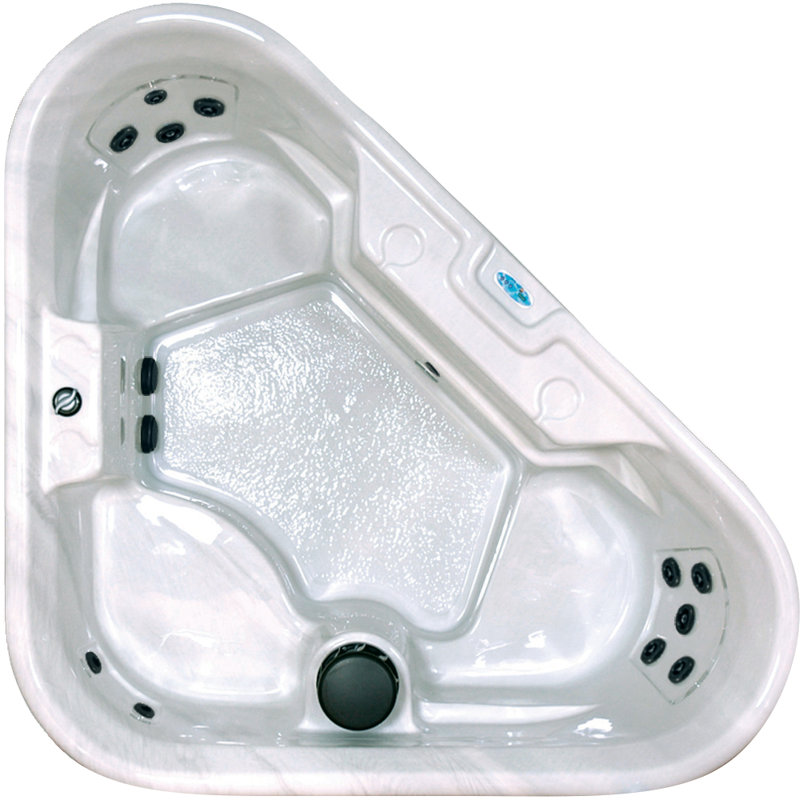 The first in our QCA spa reviews is this 3-person plug and play spa made by Bermuda. It can be plugged into any 120 volts/15 amp wall outlet that has a built-in GFCI. The spa features a lockable flex cover for outdoor usage in colder weather. Its 1.5HP water pump has 12 two-tone granite jets and a system with air flow control. It heats up within 5 minutes. It comes with a one-year warranty on spa shell, plumbing, pumps, and spa's electrical equipment.
What Did the Customers Have to Say:
According to the people who bought this unit, they are generally satisfied with the product they bought. The quality is good and user-friendly. It is comfortable and works wonderfully. The unit is well-constructed with attractive design. There are some negative feedback and a few recommendations. Some have stated that there was a delivery issue, but the inconvenience was equally compensated. It was also suggested to have an extra sheet for the location of the cord.
It is very easy to operate.
It fits 3 people comfortably.
The size is compact that can fit in corners.
There was a few problem with delivery.
The cover is not fitted perfectly and sinks in.
The length of the power cord is not as long as advertised.
2. St. Lucia 4-Person Plug and Play Spa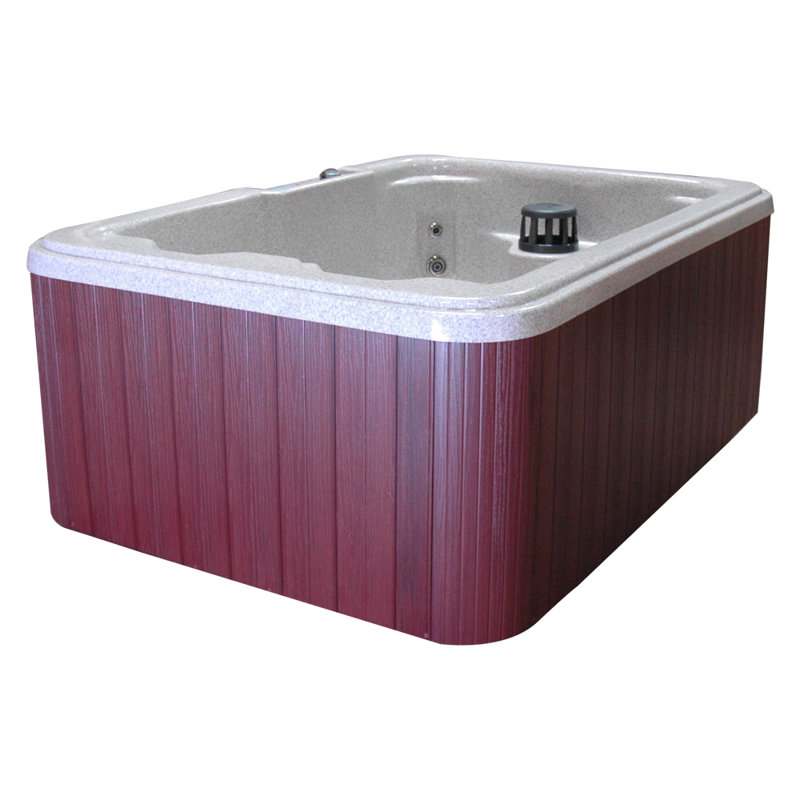 The next on our best hot tubs list is this 4-person plug and play spay by St. Lucia. It comes in with a Lucite acrylic blue denim shell and a Redwood cabinet. It has a 1.5HP water pump has 10 two-tone granite jets and an air flow control system. It features an insulated lockable hard cover.
What Did the Customers Have to Say:
Based on the reviews, the spa is well-made and sturdy. It is practical for its price. The spa is great for maintaining the water temperature. The only negative comment that the unit received is that it is small to fit four adults.
The jets are powerful enough for a soothing effect.
It comes with a soft locking cover.
It has no special wiring needed.
It is easy to set up.
The size is snug for four adults.
3. Harbour Island 5-Person Plug and Play Spa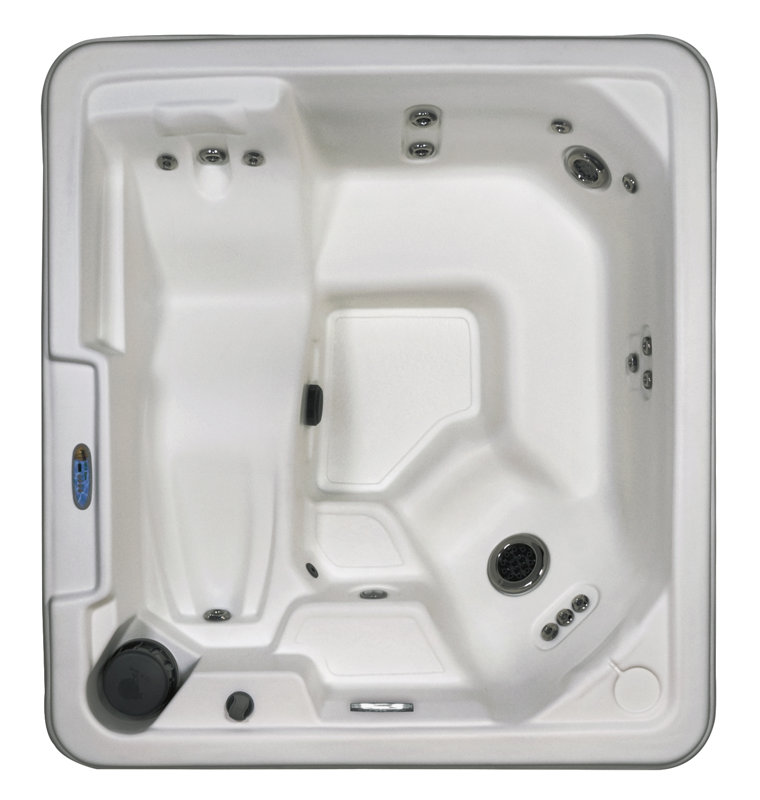 Harbor Island's 5-person plug and play spa can heat up within 12-14 hours with the cover on. It is also presented with a two-stage heating system with heat recovery system. The 1HP pump water adds friction and the water can be heated while the jets are working. The spa has a white shell with a Glacier finish. The maintenance-free cabinets are redwood in color.
What Did the Customers Have to Say:
Majority of the people who purchased this unit are satisfied with their purchase. Both buying and delivery are fast, pleasing, and easy. The upkeep is stress-free, and it uses minimal electricity. About one client in every three purchase is not happy with the product. One customer won't recommend this product because when the unit was delivered, there is damage in the cabinet, and there is rust on the screw. The price was reduced because of the cabinet, but removing the rust on the screw stain the covered that can't be cleaned. Another unit has a 5-inch teach, but no inside damage. Options for dealing with the tear were provided, and the owner was satisfied with the customer service.
This spa is easy to clean and maintain
It has a reliable time control
The unit was damaged when it was delivered
4. Punta Cana 6-Person Spa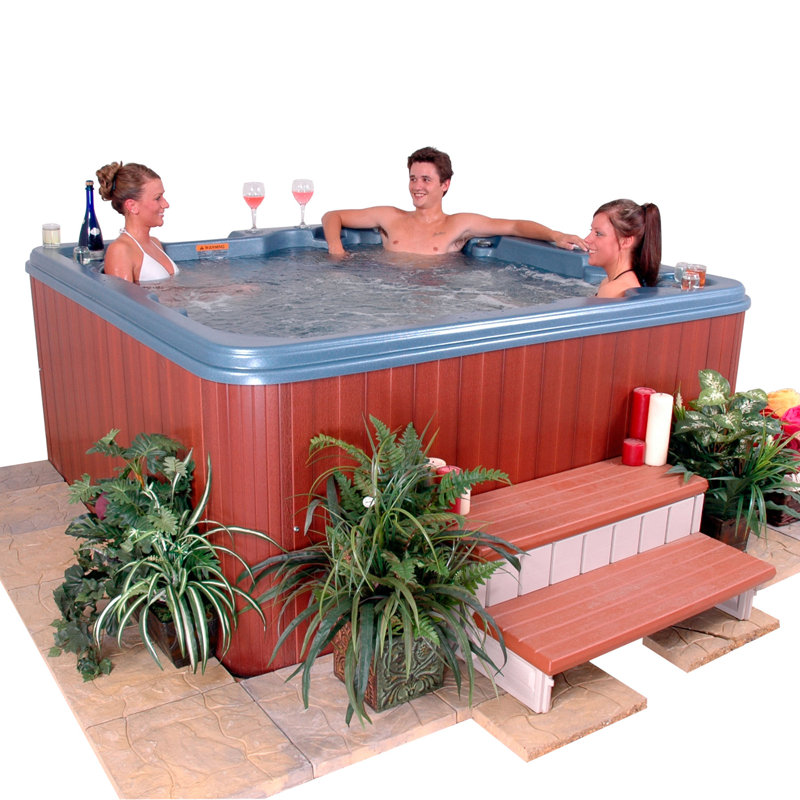 Punta Cana made this 6-person spa with two powerful 4 HP water flow. It also has 53 two-toned graphite gray jets with 14 jet turbo blasts. These jets are adjustable around the neck and shoulder area. It is presented with an acrylic shell and led lights. It has one filter which can be changed every 3-6 months. A heat recovery system is also installed with a 4KW heater. It comes with a 1-year warranty on parts and equipment, but a qualified electrician is required for its installation.
What Did the Customers Have to Say:
The customers only have good words for this product. They said it was far better than what they expected. It is great value for their money, and they could not be happier. They are some issues with the delivery, customer service is good which resolved the issue without a hassle. The product is highly recommended.
Its jets are adjustable to high if strong is preferred or low to just be soothing.
Installing the spa is simple.
The seat configuration is designed to reach each body part effortlessly.
No negative feedback so far.
5. Jamaica 7-Person Spa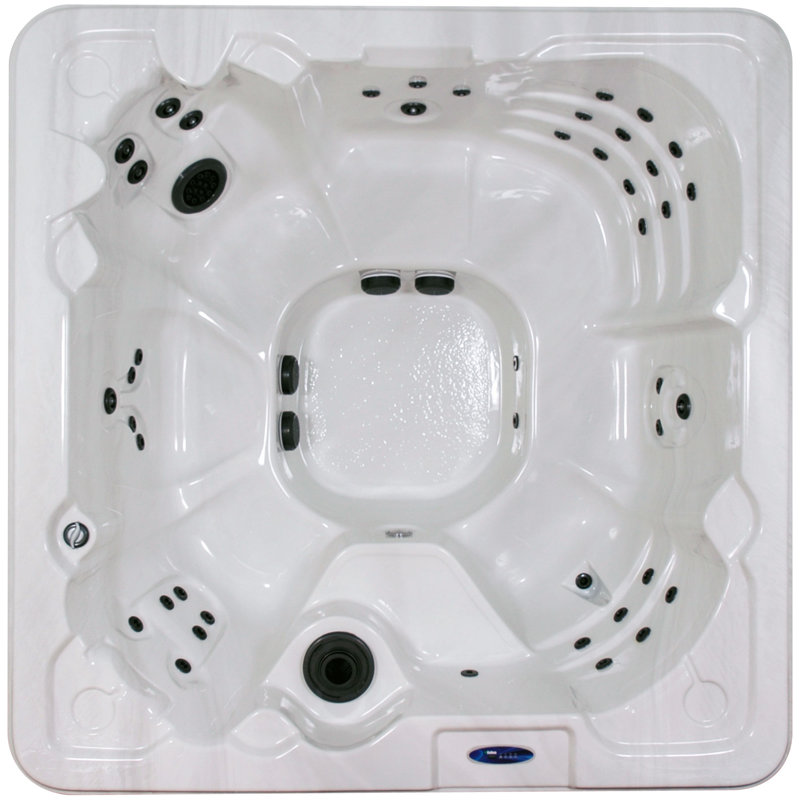 WOW Sound iPod/MP3 ready stereo system and two marine grade speakers were installed in this 7-person spa made by Jamaica. It has adjustable collar jets. There are 60 two-tone graphite gray jets, including 14 turbo blasts and two 4HP high flow water pumps. It features LED lights and a heat recovery system with a 4KW heater.
What Did the Customers Have to Say:
Good words are spreading about this product. They said it is well worth the money. The experience they have when they used this spa is extraordinary. The built is also amazing, considering it is uncomplicated to set up. They recommend everyone to have it.
The spa is well-made.
The installation is like a breeze.
Its jets are enough for everyone.
No negative feedback made yet.
Conclusion
See more: QCA Spas Hot Tubs on Wayfair
In this roundup, we recommend getting Jamaica's 7-person if there are more who needs to get in the spa simultaneously. The product offers more than the money's worth based on its advanced technology. The 3-person spa by Bermuda is great but for intimate usage only. We hope our QCA spa reviews has helped you decide what your next purchase will be.